Saleem Ahmad is Chairman of the Advisory Board at National Incubation Center Lahore and Quetta. He is Co-Founder and Partner at 47 Ventures, first international venture capital firm that started investing in Pakistani tech ventures in 2015, and a Director on various boards including American Pakistan Foundation, Organization of Pakistani Entrepreneurs (OPEN Tri-State) and Senfina Investments Limited.
Saleem is a seasoned investor with a track-record of success across multiple geographies, industries, capital structure and liquidity spectrum.  His 25-year, $250 billion investment and advisory experience includes leadership and portfolio management roles within private equity, special situations and hedge funds anchored by Highbridge (JPMorgan), Tristan and Morgan Stanley in New York and London.  His banking experience includes mergers and acquisitions, restructurings and financings in developed, frontier and emerging markets in real estate, infrastructure, technology, telecom, energy and financial services at Morgan Stanley, Credit Suisse and Citi in New York, Hong Kong and Pakistan.  He has significant investment experience in technology, digital infrastructure and real estate sectors.
Saleem earned postgraduate degrees from Wharton UPENN (MBA, Finance & Entrepreneurial Management), where he was member of the Executive Council; London School of Economics (MSc, Accounting & Finance), where he was a Britannia Chevening Scholar and a member of the Court of Governors; and LUMS, where he was recipient of Vice Chancellor's Achievement Award.
Saleem is passionate about entrepreneurship, microfinance, female empowerment, healthcare, literacy and skills development in Pakistan.  He has keen interest in foreign policy and economic diplomacy having served as a Corporate Leader to the Council on Foreign Relations in New York.
Image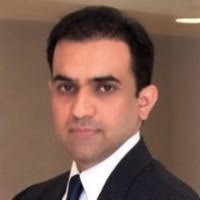 Sub Title
Chairman of the Advisory Board at National Incubation Center Lahore and Quetta
First Name
SALEEM AHMAD –