Zehra Hyder Ali leads one of the strategic platforms at Borealis, the 2nd largest polyolefin company in Europe, with an aim to be at the forefront of plastic recycling in Europe.  She focuses on value chain partnerships and new business models to drive circularity with an end goal of plastic neutrality.
Zehra is passionate about circular economy, sustainable materials and energy efficiency.  She founded and led Ghonsla, a social enterprise that provided sustainable insulation from upcycled paper and plastic waste to households in some of the harshest terrains in Pakistan. She has also designed and co-taught undergraduate and graduate business school courses on Social Entrepreneurship in Pakistan.
Zehra holds an undergraduate degree in Mechanical Engineering and a postgraduate degree in Technology & Policy from MIT and an MBA from IMD.
Image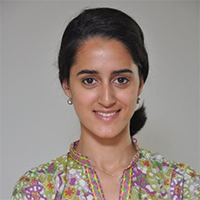 Sub Title
Founder, Ghonsla