Ali Mukhtar is the founder and CEO of Fatima ventures and General Partner at Fatima Gobi Ventures (FGV), a technology venture fund co-managed by Fatima Ventures and China head quartered Gobi Partners.
Under Ali's leadership FGV has already invested in high growth companies including Airlift, Tajir and Sasta Ticket and will continue to support the most promising tech entrepreneurs in the country.
Ali also serves as a Director at Fatima Group, one of Pakistan's leading conglomerates, where he advises the group on strategy and investments.
Ali is a member of various global organisations including The Owners Forum and is a graduate of UPENN.
Image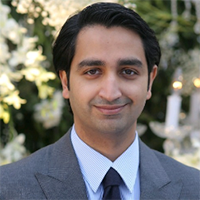 Sub Title
Founder and CEO of Fatima ventures