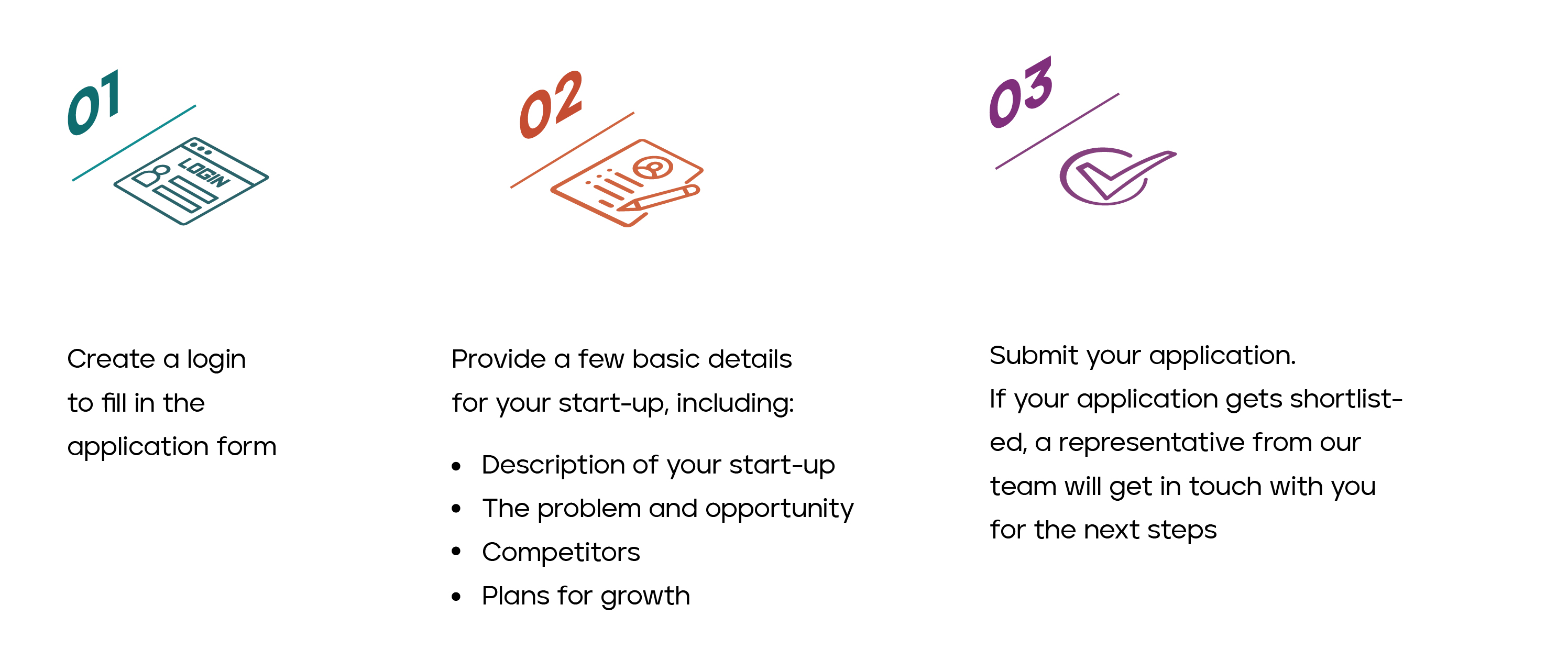 Do you have a game-changing idea that solves a major problem in Pakistan?
Have you already launched a business and want to scale it up?
Are you determined to make an impact in Pakistan and around the world?
The National Incubation Centre Lahore (NICL) at LUMS offers one of the country's leading and most prestigious start-up incubation programmes for entrepreneurs to bring their business ideas to life.
Interested to apply? Here are a few simple steps on the process:
Create a login to fill in the application form

Provide a few basic details for your start-up, including: 

Description of your start-up

The problem and opportunity

Competitors

Plans for growth 

Submit your application. If your application gets shortlisted, a representative from our team will get in touch with you for the next steps
Next steps:
If your application gets shortlisted after internal screening, you will most likely be invited for a panel interview with members of our Foundation Council (industry experts and successful entrepreneurs).
Disclaimer: Our application process is quite rigorous and selective, if your idea does not get selected, we would encourage you to take and implement the feedback you get and apply again in the next cycles.
Want to know more about NICL and what's in it for you? Here's details on what we do, what we deliver and who we are.
 
Still have questions? Look over at our FAQs for answers or Contact Us.