Entrepreneurship 101
Fostering idea generation
Are you a budding entrepreneur with a vision to create your own successful business? Do you dream of transforming your innovative ideas into a tangible reality? Look no further than Entrepreneurship 101 – a comprehensive program designed to guide you through the exciting journey of entrepreneurship.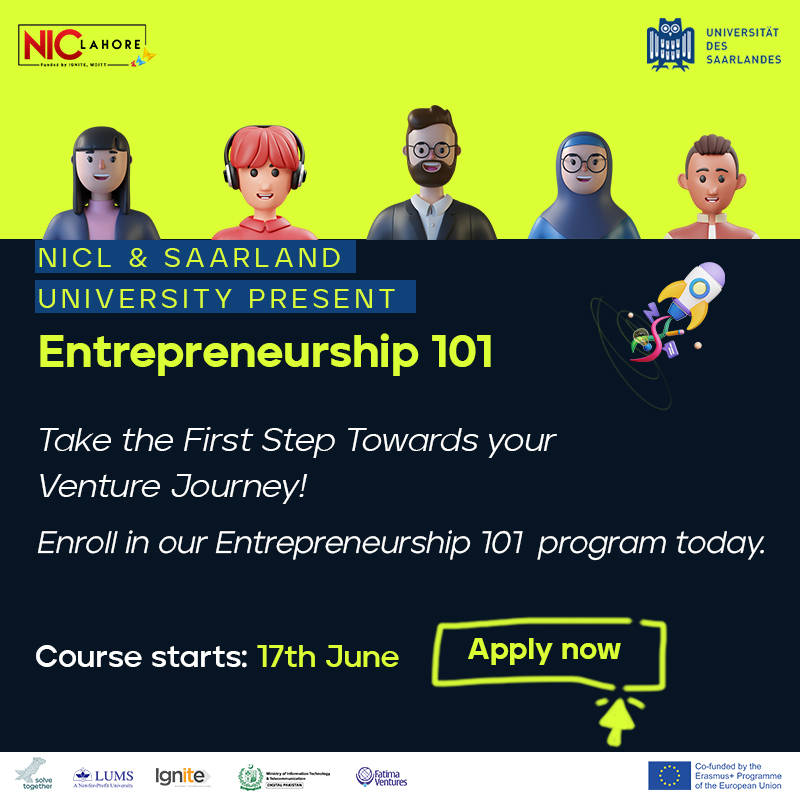 What is Entrepreneurship 101?
 
Entrepreneurship 101 is an intensive 4-week hybrid program, with classes both online and in-person (4 classes – every Friday at NICL, LUMS) that embarks you on a transformative journey toward becoming a successful entrepreneur! This program is led by LUMS faculty and has been developed in collaboration with the University of Saarland, Germany, under the EU Erasmus Project. Designed to empower aspiring entrepreneurs, the program equips you with the essential skills, knowledge, and mindset needed to navigate the challenges and seize the opportunities in the entrepreneurial landscape.
Application Criteria:
 
Our program seeks individuals aged 16 and above with a passion for entrepreneurship and a drive to turn their ideas into successful ventures. We welcome students, graduates, and professionals from diverse backgrounds and consider factors such as motivation, commitment, and the potential for innovation. We seek individuals who demonstrate a strong desire to learn, collaborate, and make a positive impact in the entrepreneurial ecosystem. Join us and be part of a vibrant community of aspiring entrepreneurs.
Why Choose Entrepreneurship 101?
 
From Idea to Business Plan: This program takes you on a transformative journey, starting from idea generation and refining it into a well-structured and viable business plan. Gain the tools and guidance you need to turn your ideas into a successful startup.
 
Expert Faculty Guidance: Benefit from the wealth of knowledge and expertise of faculty members from both Saarland University and LUMS. Receive personalized feedback, ensuring that your business plan is strategic, innovative, and built on a solid foundation.
 
Hybrid Learning Experience: Experience the best of both worlds with our hybrid training format. Engage in interactive in-person sessions with the esteemed faculty on Fridays, and access comprehensive online materials at your convenience. This flexibility allows you to learn and grow while accommodating your personal and professional commitments.
 
Networking and Collaboration: Connect with like-minded individuals, forming valuable relationships and building a supportive network of fellow aspiring entrepreneurs. Collaborate in team projects, exchange ideas, and gain insights from diverse perspectives, fostering an entrepreneurial spirit of innovation and cooperation.
 
Combined Certification: Upon successful completion of the program, you will receive a combined certificate from Saarland University and LUMS. This prestigious certification adds credibility to your entrepreneurial journey, demonstrating your expertise and commitment to future investors, partners, and stakeholders.
 
Value for Money: We understand the importance of your investment. With a reasonable course fee of Rs 10,000, Entrepreneurship 101 offers exceptional value for money, providing you with access to expert guidance, comprehensive resources, networking opportunities, and a transformative learning experience.
Join us on this exciting adventure and embark on your entrepreneurial path with confidence. Whether you are a student, recent graduate, or a professional looking for a career change, Entrepreneurship 101 is your gateway to success. Seize the opportunity to learn, network, and transform your dreams into reality.
Classes start from 17th of July 2023, so be sure to Apply Now and secure your spot in Entrepreneurship 101. The deadline for applications is 23rd June at 11:59 pm. Take the first step towards shaping your entrepreneurial future today.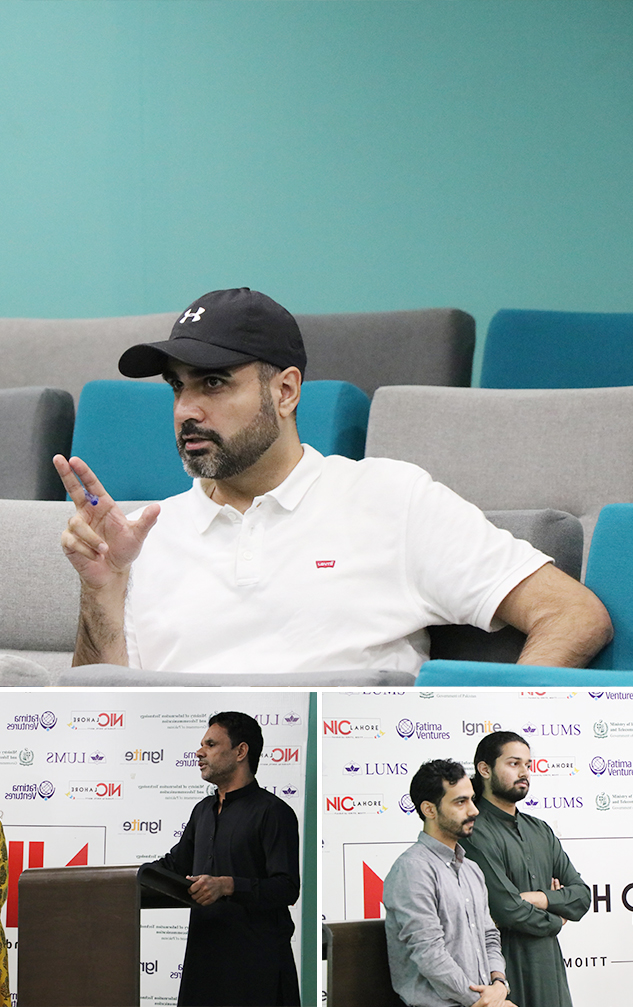 Learn how to create and develop viable business ideas from scratch & Acquire the skills and mindset for entrepreneurship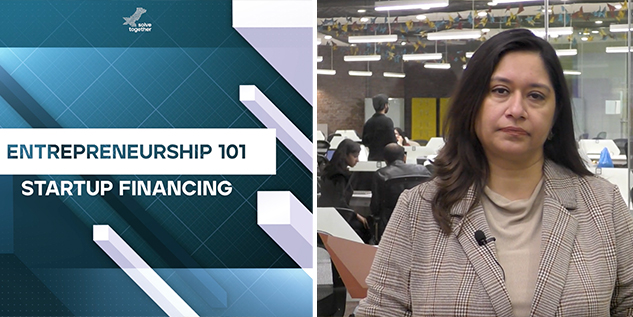 Access to material and evaluation by Saarland University and LUMS faculty & receive a combined certificate from the University of Saarland and LUMS upon successful completion