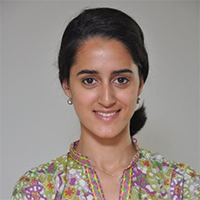 Founder, Ghonsla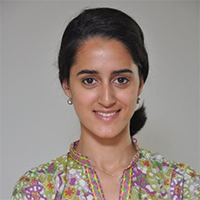 ZEHRA HYDER ALI
Zehra Hyder Ali leads one of the strategic platforms at Borealis, the 2nd largest polyolefin company in Europe, with an aim to be at the forefront of plastic recycling in Europe.  She focuses on value chain partnerships and new business models to drive circularity with an end goal of plastic neutrality.
Zehra is passionate about circular economy, sustainable materials and energy efficiency.  She founded and led Ghonsla, a social enterprise that provided sustainable insulation from upcycled paper and plastic waste to households in some of the harshest terrains in Pakistan. She has also designed and co-taught undergraduate and graduate business school courses on Social Entrepreneurship in Pakistan.
Zehra holds an undergraduate degree in Mechanical Engineering and a postgraduate degree in Technology & Policy from MIT and an MBA from IMD.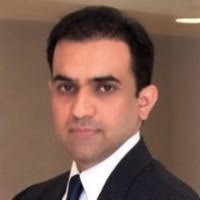 Chairman of the Advisory Board at National Incubation Center Lahore and Quetta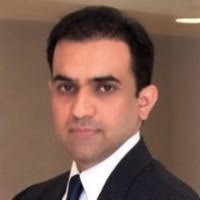 SALEEM AHMAD – CHAIRMAN
Saleem Ahmad is Chairman of the Advisory Board at National Incubation Center Lahore and Quetta. He is Co-Founder and Partner at 47 Ventures, first international venture capital firm that started investing in Pakistani tech ventures in 2015, and a Director on various boards including American Pakistan Foundation, Organization of Pakistani Entrepreneurs (OPEN Tri-State) and Senfina Investments Limited.
Saleem is a seasoned investor with a track-record of success across multiple geographies, industries, capital structure and liquidity spectrum.  His 25-year, $250 billion investment and advisory experience includes leadership and portfolio management roles within private equity, special situations and hedge funds anchored by Highbridge (JPMorgan), Tristan and Morgan Stanley in New York and London.  His banking experience includes mergers and acquisitions, restructurings and financings in developed, frontier and emerging markets in real estate, infrastructure, technology, telecom, energy and financial services at Morgan Stanley, Credit Suisse and Citi in New York, Hong Kong and Pakistan.  He has significant investment experience in technology, digital infrastructure and real estate sectors.
Saleem earned postgraduate degrees from Wharton UPENN (MBA, Finance & Entrepreneurial Management), where he was member of the Executive Council; London School of Economics (MSc, Accounting & Finance), where he was a Britannia Chevening Scholar and a member of the Court of Governors; and LUMS, where he was recipient of Vice Chancellor's Achievement Award.
Saleem is passionate about entrepreneurship, microfinance, female empowerment, healthcare, literacy and skills development in Pakistan.  He has keen interest in foreign policy and economic diplomacy having served as a Corporate Leader to the Council on Foreign Relations in New York.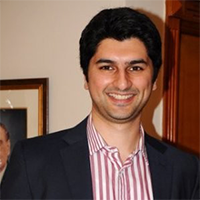 Director and Chief Strategy Officer at Service Sales Corporation (SSC)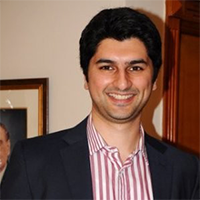 AHMED HUSSAIN
Ahmed Hussain is Director and Chief Strategy Officer at Service Sales Corporation (SSC) where he manages multiple footwear brands across retail, wholesale and online.
Previously, Ahmad was a Program Manager at Microsoft where he was part of the Leadership Select Program.  He holds four patents related to his innovative contributions in the computer security and operating system platforms.
Ahmad received his academic education from Carnegie Mellon University where he did his Bachelors and Masters in Computer Engineering.
Ahmad is a member of YPO which is a global organisation of business leaders. Ahmad has been on the board of YPO since 2016.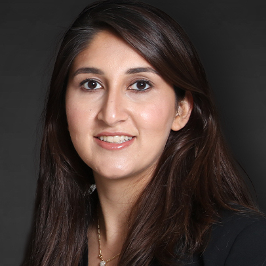 Founder, Overjet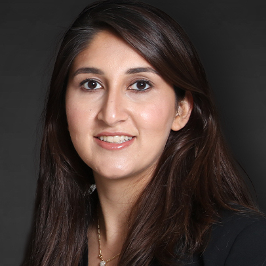 WARDAH INAM
Dr. Wardah Inam is the founder of Overjet, the leading provider of AI technology for the dental industry to help improve patient care; the company has recently closed a $27MM round in seed funding.
She has corporate experience in GE and Apple and is the recipient of the MIT Graduate Women of Excellence Award. Previously Dr. Inam was a Postdoctoral Fellow at MIT Computer Science and Artificial Intelligence Lab where she worked on remote biomedical sensing using machine learning on wireless signals.
She received a PhD from MIT, where she developed AI-powered microgrid technology. This work received widespread recognition including National Geographic covering it as a breakthrough that could transform the way we power the world. She also holds postgraduate degrees in Electrical Engineering and Computer Science from MIT, and an undergraduate degree in Autonomous Robotics from GIK.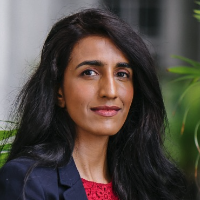 Co-Founder and CEO of ADDO AI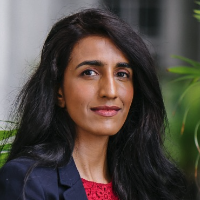 AYESHA KHANNA
Dr. Ayesha Khanna is Co-Founder and CEO of ADDO AI, which has been featured in Forbes magazine as one of four leading artificial intelligence companies in Asia and named Ayesha as one of South East Asia's groundbreaking female entrepreneurs.

Ayesha has been a strategic advisor on artificial intelligence, smart cities and fintech to leading corporations and governments. She serves on the Board of Infocomm Media Development Authority (IMDA), the Singapore government's agency that develops and regulates its world-class technology sector to drive the country's digital economy and power its Smart Nation vision.
Ayesha is a member of the World Economic Forum's Global Future Councils, a community of international experts who provide thought leadership on the impact and governance of emerging technologies like artificial intelligence.
Ayesha has a BA in Economics from Harvard University, an MS in Operations Research from Columbia University and a PhD in Information Systems and Innovation from the London School of Economics.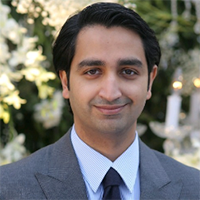 Founder and CEO of Fatima ventures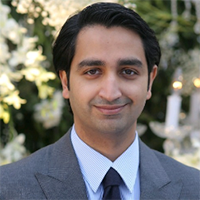 ALI MUKHTAR
Ali Mukhtar is the founder and CEO of Fatima ventures and General Partner at Fatima Gobi Ventures (FGV), a technology venture fund co-managed by Fatima Ventures and China head quartered Gobi Partners.
Under Ali's leadership FGV has already invested in high growth companies including Airlift, Tajir and Sasta Ticket and will continue to support the most promising tech entrepreneurs in the country.
Ali also serves as a Director at Fatima Group, one of Pakistan's leading conglomerates, where he advises the group on strategy and investments.
Ali is a member of various global organisations including The Owners Forum and is a graduate of UPENN.