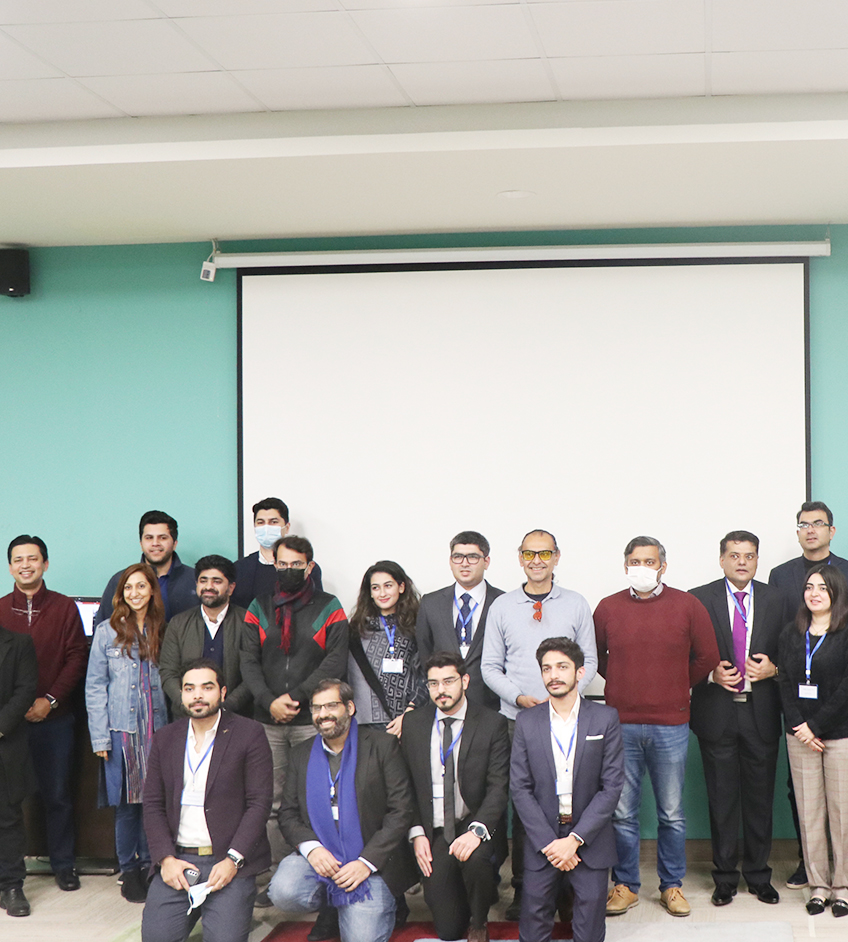 Ventures
Discover the next generation of problem-solvers in Pakistan, creating impact through innovation. 
Change-makers at work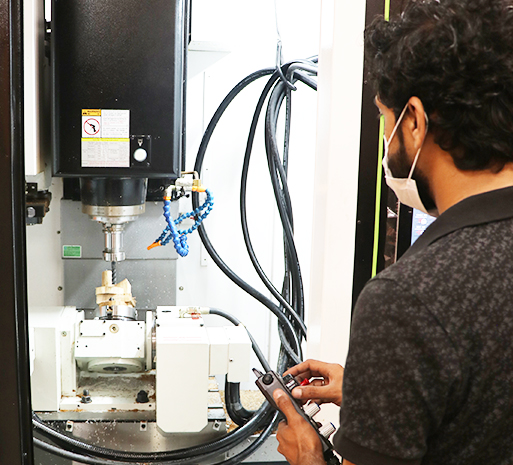 From prototyping jet engine parts to artificial limbs, our cohorts get access to the machines and technical expertise required to turn ideas into reality.
Ready to be a change maker?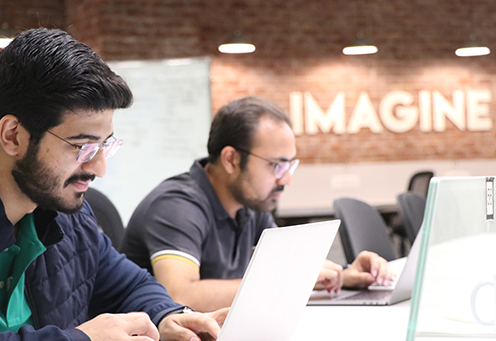 Co-working and Plug-n-Play facilities ensure every founder gets space to work and grow.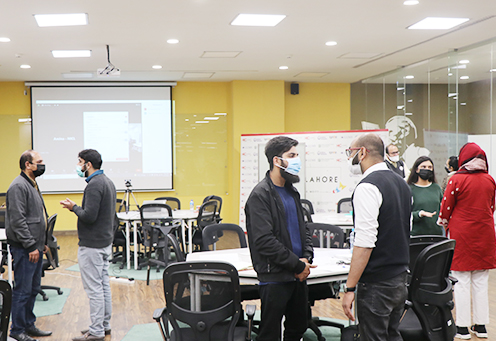 Interacting with other founders helps start-ups learn from a shared experience, and also find solutions with the help of others.
By the Numbers
Change-makers
Meet the latest cohort of entrepreneurial leaders, or explore the trailblazers before them. Select by vertical or cohort below.
593
Other, Cohort 10
Cohort 10 - Madox Creatives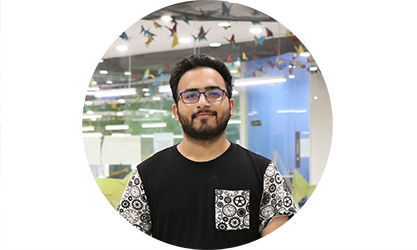 We create all kind of creatives which includes video ads, reel videos, graphics and animated content for international clients.
Malik Ali Haider
591
Transport and Logistics, Cohort 10
Cohort 10 - Garrari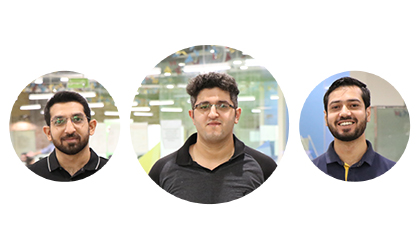 Garrari is an online application based ecosystem comprising of 100+ services related to the automobile sector of Pakistan, our aim is to engage audience through multiple tailoured offerings best suited for different niches of customers.
Raja Abdul Basit Saroop
590
Media/ entertainment, Cohort 10
Cohort 10 - ClebNet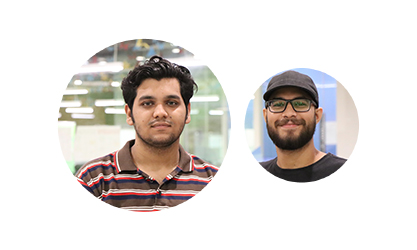 ClebNet currently aims to connect artists from the film production industry with entities who would be interested in employing their services such as for an ad or endorsement. It's like fiverr / upwork but for creatives.
Ibraheem Qadir
589
Edtech, Cohort 10
Cohort 10 - Chotay Ustaad
Chotay Ustaad is a bilingual, interdisciplinary digital learning & teaching tool for early years education.
Rukhsar Fatima
588
E-Commerce, Cohort 10
Cohort 10 - Karobar Technologies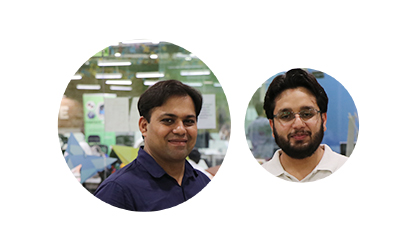 An integrated stack based platform which will help buyers and sellers to tap supply and demand shortages and create value proposition for retail outlets at large.
Muhammad Junaid Ilyas
587
AI & ML, Cohort 10
Cohort 10 - Embroid.AI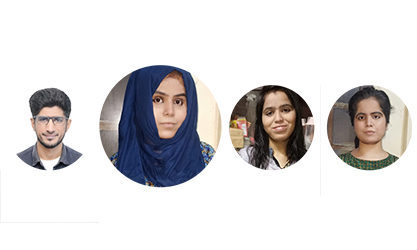 We provide a new method to generate embroidery files via inputting any image with the help of AI techniques. It provides custom designs to be embroidered. Anyone can create embroidery files without having prior knowledge.
Bushra Solangi
586
Blockchain, Cohort 10
Cohort 10 - Genesis Technologies
Genesis Technologies provides the following services: - Hidden network which is further divided into multiple branches known as Onion, I2P and Freenet for company looking for complete anonymity and privacy. - DApps built on crypto network targeting organization that believe in decentralization and crypto currency future. - Metaverse, a next generation reality focusing companies who want to extend their business in virtual environment.
Abdul Mannan
585
E-Commerce, Cohort 10
Cohort 10 - Godaam
An online B2B Marketplace that connects wholesalers/manufactureres to retailers. The product aims at simplifying Pakistan's supply chain issues.
Qimra Hameed
584
Healthtech, Cohort 10
Cohort 10 - HomeoCure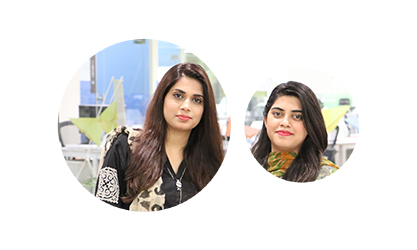 A digital platform where homeo practitioner and patients connect, initally in Pakistan. We also plan to launch our own homeo- medicines.
Sharha Mumtaz
583
Healthtech, Cohort 10
Cohort 10 - Ittehaad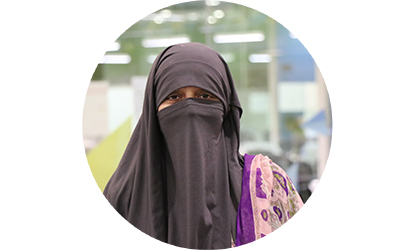 ITTEHAAD is a mutual aid platform, offering up to 1 million PKR cancer hospitalization cover for 5 of the top cancers against a small commitment of RS 20/month/member.
Tabbassam Habib
582
Other, Cohort 10
Cohort 10 - LoveYourCar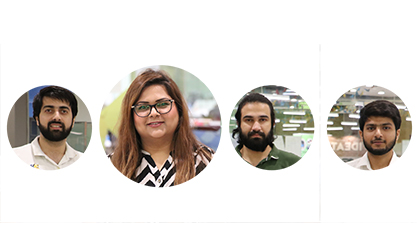 An integrated application that provides extensive automotive support services. It connects customers to the mechanics/car washers for pre-booking of the offered services to ensure the availability of facilities and to reduce waiting time.
Ayesha Iqbal Janjua
581
E-Commerce, Cohort 10
Cohort 10 - Meatman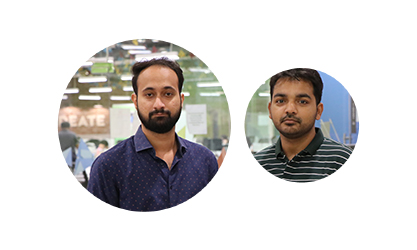 Meat Man is a dedicated e-commerce meat platform for all kinds of red and white halal meat.
Qasim Sohail
580
Healthtech, Cohort 10
Cohort 10 - Mentree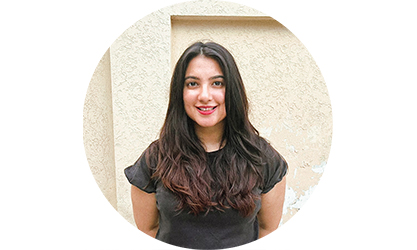 Connecting South Asian millennials with South Asian mental health practitioners.
Mahila Hassan
579
Cleantech, Cohort 10
Cohort 10 - NeuAmp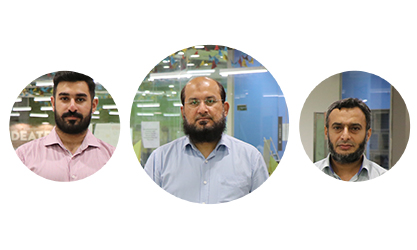 A Swappable battery based Electric Charging Station and its network infrastructure development across Pakistan and playing a vital role in boosting the development of Electric Vehicles in Pakistan.
Naveed Arshad
578
Media/ entertainment, Cohort 10
Cohort 10 - PMship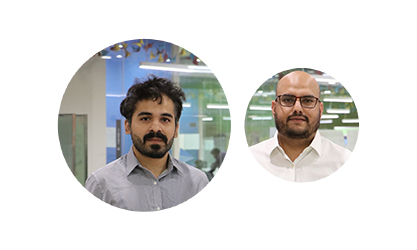 A real time role playing Mobile game that encompasses Pakistani politics and in turn creates a simulation for every user to be the Prime Minister of Pakistan.
Founder
577
AI & ML, Cohort 10
Cohort 10 - RocketHire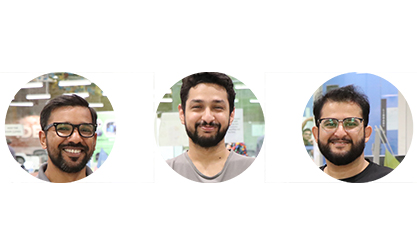 Tech based recruitment and upskilling company to hire software engineering talent.
576
Cleantech, Cohort 10
Cohort 10 - ScrapShope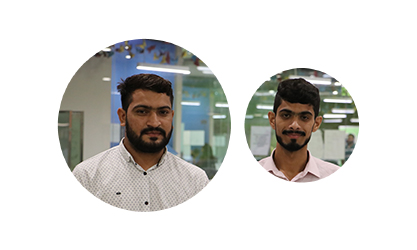 A digital platform to sell scrap or recycleable waste.
Muhammad Awais
575
Edtech, Cohort 10
Cohort 10 - Skill2Success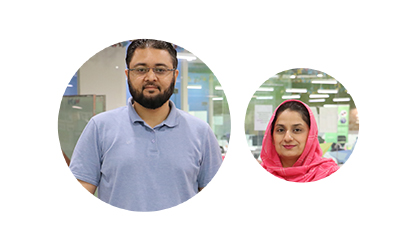 21st Century skill development EdTech platform to provide trainings in emerging technologies and digital skills.
Syed Ali Nauman Gilani
574
Textile, Fashion and Clothing, Cohort 10
Cohort 10 - Smart Self Defense Against Assail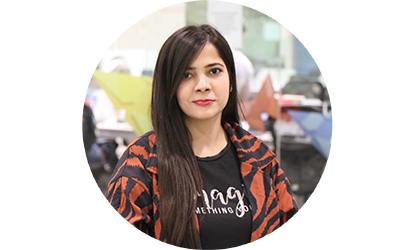 SSDAA is a smart defence device mechanism protecting women against physical harassers.
Armeen Hassan
573
AI & ML, Cohort 10
Cohort 10 - SmartEye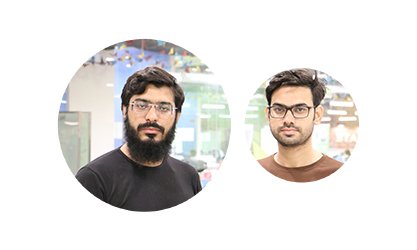 Electricity power saving solution with CCTV using AI and IoT. It detect the head count and turns off the electricity appliance when head count is zero.
Fawad Hassan
572
AI & ML, Cohort 10
Cohort 10 - The Vision AI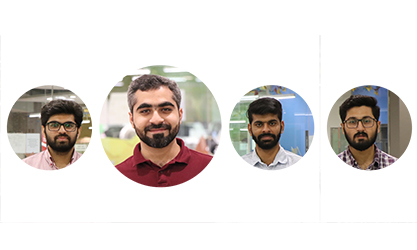 AI assisted realtime bidirectional classified count of products and theft predicition.
Muhammad Ahmad Raza
382
Fintech, Cohort 9
Cohort 9 - Aamdani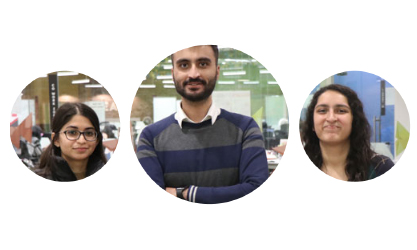 Aamdani aims to disrupt the 30 days pay-cycle in Pakistan by giving employees on-demand access to their earned wages to financially empowering them.
380
Fintech, Cohort 9
Cohort 9 - Cashmail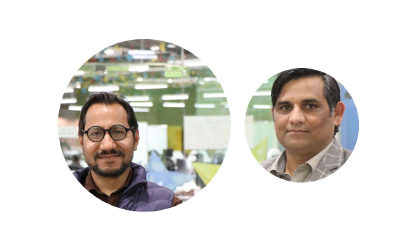 Cashmail (Pvt.) Limited provides a single online platform which connect borrowers to microfinance industry.
Muhammad Qasim
379
Textile, Fashion and Clothing, Cohort 9
Cohort 9 - Darzicut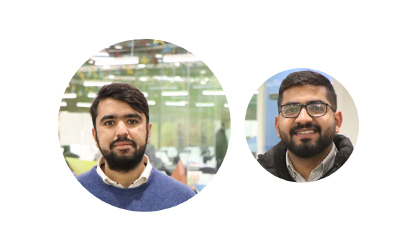 Darzicut is one window solution for customized clothing, fulfilment and fashion related recommendations.
Zaid Abdullah
377
Transport and Logistics, Cohort 9
Cohort 9 - Ebilty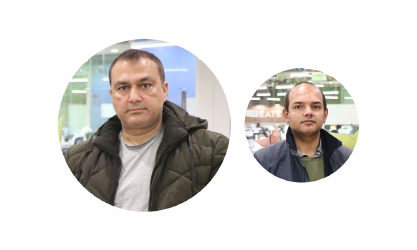 Connecting transporters with shippers on an end to end basis with multiple bidding and negotiation systems and insurance on clicks
Hassan Ali
376
Cleantech, Cohort 9
Cohort 9 - Gamma Green Recycle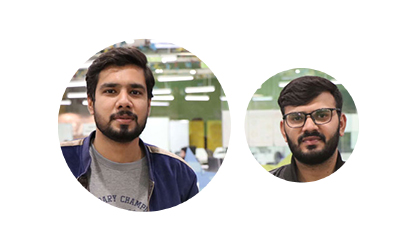 Gamma Green Recycles is a FinTech startup with an aim to provide the customer an ease of converting their recycleable trash into e-cash and then redeeming it to buy grocery through mobile app.The main focus is on reducing the human footprint caused by excessive waste generation & single use plastic.
Anas Aslam
375
Other, Cohort 9
Cohort 9 - Janwar Mandi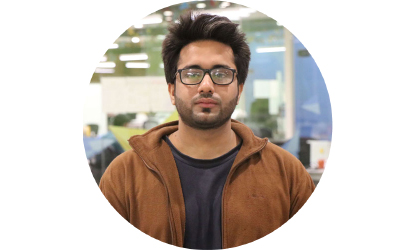 Janwar Mandi Classified is the only techplatform in pakistan providing solutions to all the problems in livestock and cattle industry which includes animal sale/purchase, on farm veterinary services, certification service for unprofessional buyers & advertisment feature for allied industries.
Omar Mahmood
374
Food, Cohort 9
Cohort 9 - Kitchen Collabs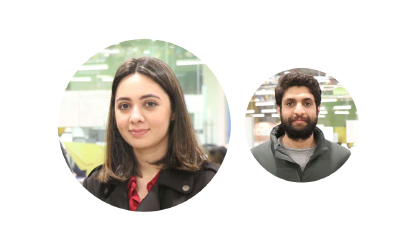 Kitchen Collabs offers fastest penetration in the market for food entrepreneurs with a fully equipped, tech-enabled, shared space to start/expand their business, with minimum cost and least risk.
Amina Rasool
371
Other, Cohort 9
Cohort 9 - Printmeall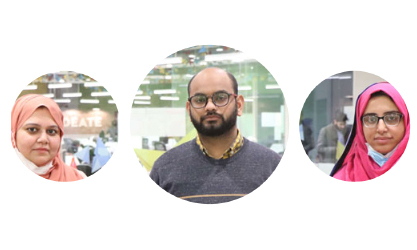 A digital print and design platform maintaining quality standards and increasing skilled labor by doing trade globally.
Taha NajeebUllah
370
Other, Cohort 9
Cohort 9 - Raftar technologies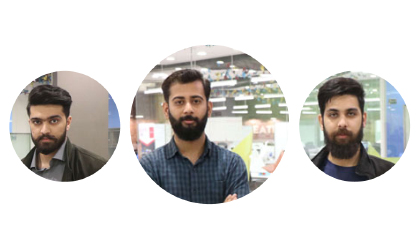 Raftar provides an e-marketplace to parents where they can find the best commute for their child on a subscription based model.
Ali Hamza Sameer
368
Edtech, Cohort 9
Cohort 9 - Roshini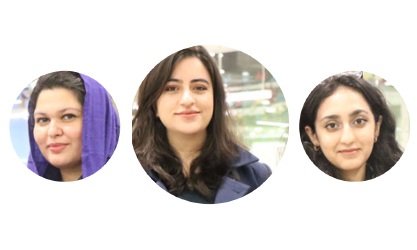 Creating professional learning communities through affordable, personalized and time-efficient development for school teachers
Hadia Shaukat
367
Healthtech, Cohort 9
Cohort 9 - Safe Space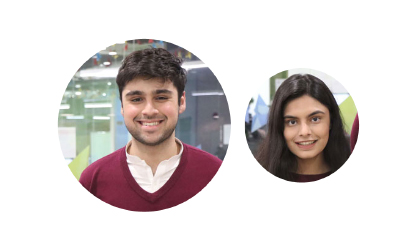 Aamdani aims to disrupt the 30 days pay-cycle in Pakistan by giving employees on-demand access to their earned wages to financially empowering them.
Areeb Ahmed Arif
366
Healthtech, Cohort 9
Cohort 9 - SAY Global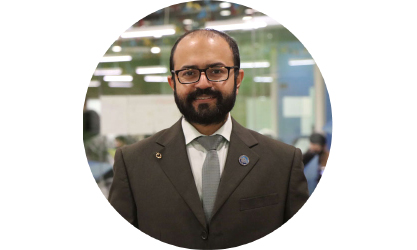 SAY Global is helping solve speech impediment and mental health issues in society, by breaking stigma, providing access to treatment and creating support communities
Ahmad Abdullah
364
Other, Cohort 9
Cohort 9 - Trendy Pakistan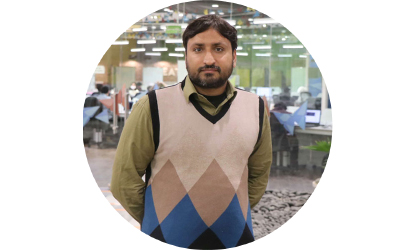 Trendy Pakistan is an innovative e-commerce platform providing access to customized fashion and home products to local and international buyers
Muhammad Ajmal Hussain
363
Agritech, Cohort 9
Cohort 9 - Waahi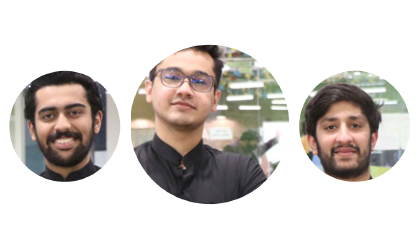 Waahi is a crowdinvesting platform that connects retail investors and farmers, providing quick accessible financing for farmers and agricultural investment opportunities for the public.
Danial Khalid
362
Other, Cohort 9
Cohort 9 - Wholly Ranch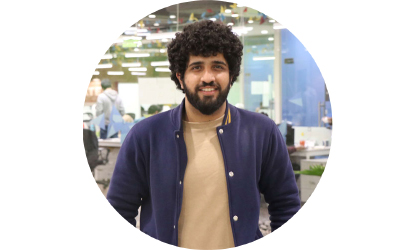 Wholly Ranch brings a new experience of buying animals virtually, at the comfort of one's home. It is an online marketplace for animal buying on Eid for meeting the sacrificial needs of people.
Umar Rafaqat
361
Fintech, Cohort 9
Cohort 9 - Zarai Zambeel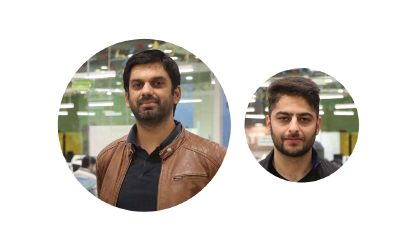 Zarai Zambeel will connect banks and farmers by digitising farmers's financial records and giving them credit scores and thus making them a lower risk investment for the banks and other finanicial instituitions.
Mohsin Aziz Syed
360
Consultancy, Cohort 8
Cohort 8 - Cluent Corp.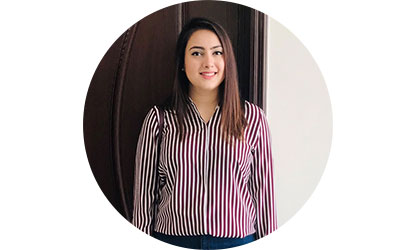 An online marketplace to facilitate business collaborations
Sheena Mansoor
359
Healthtech, Cohort 8
Cohort 8 - Dawa Asaan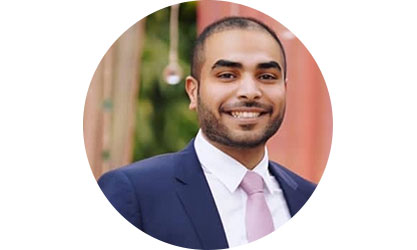 Pakistan's first smart pharmacy, providing pre-sorted and pre-packed medicines for chronic illness patients on a monthly subscription basis.
Hamza Sheikh
358
Consultancy, Cohort 8
Cohort 8 - Glück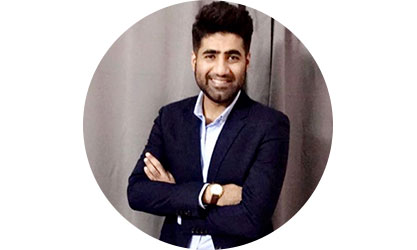 Fundraising consultant agency for non profits around the globe
Hassan Mustafa
357
Textile, Fashion and Clothing, Cohort 8
Cohort 8 - Hamza Yaseen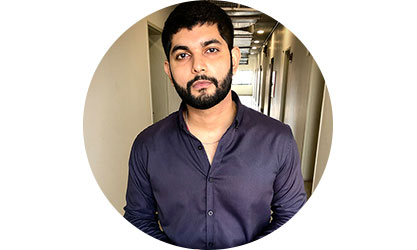 A lifestyle designer label using art and design aesthetics to offer another perspective, another experience, another chance.
Hamza Yaseen
356
E-Commerce, Cohort 8
Cohort 8 - Heirloom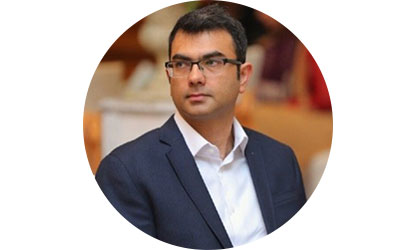 Specialists in artisanal, sustainable, and responsibly produced goods with elevated aesthetics
Jawad Ali Shah
355
Media/ entertainment, Cohort 8
Cohort 8 - Kalakar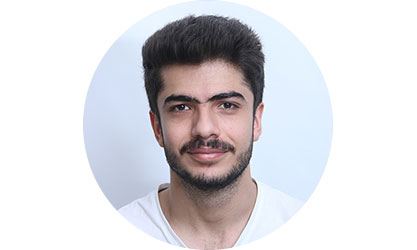 An online platform aiming to connect performing artists to their audiences
Mian Ahmad Farooq
354
Agritech, Cohort 8
Cohort 8 - Kheti Barri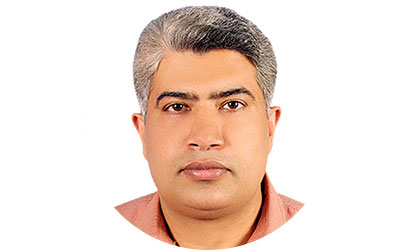 Creating a supply chain of agricultural implements
353
Edtech, Cohort 8
Cohort 8 - Loading Champions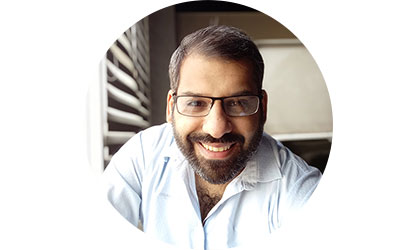 A complete learning, coaching and recruitment solution
Usman Ijaz
352
Transport and Logistics, Cohort 8
Cohort 8 - PaceX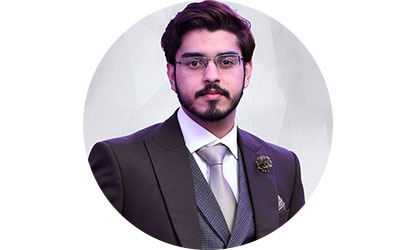 On-demand storage and transportation marketplace
Khizr Iqbal
351
Fintech, Cohort 8
Cohort 8 - Peervest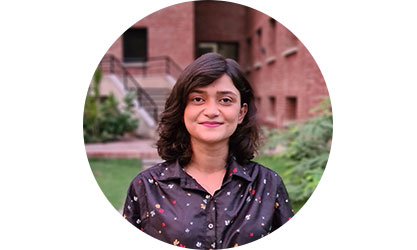 A digital equity-based crowdfunding platform that connects tech-enabled startups with eligible investors to provide funding and networking opportunities
Fizza Nadeem Siddiqui
350
Transport and Logistics, Cohort 8
Cohort 8 - ProcAgency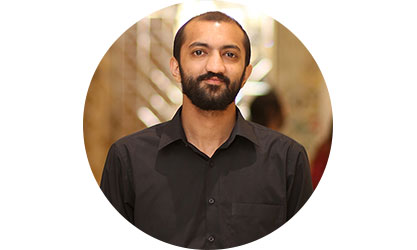 An e-procurement marketplace that will help companies in carrying out their procurement tasks more efficiently and will provide transparency.
Muhammad Ibrahim Shah
349
Biotech, Cohort 8
Cohort 8 - Qbio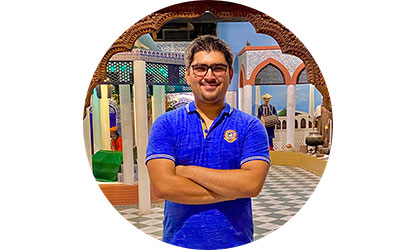 Establishing Pakistan's leading enzyme biotechnology company
Salman Saeed
348
AR & VR, Cohort 8
Cohort 8 - SlickFIT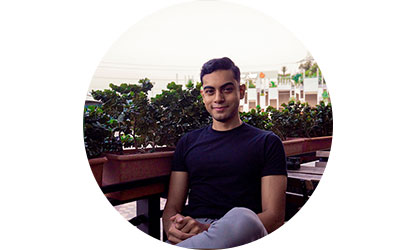 An open-world game built purely for Augmented Reality headsets that combines traditional virtual game elements with the real-world that encourages a healthier, more sustainable lifestyle through movement, travel and exploration in real-life.
Syed Hasan Sajid
347
Healthtech, Cohort 8
Cohort 8 - TB AI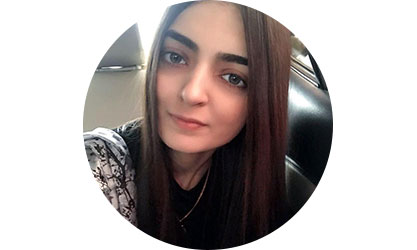 Tuberculosis diagnostic software that works on an AI algorithm
Hira Farid
346
Fintech, Cohort 7
Cohort 7 - Akountmate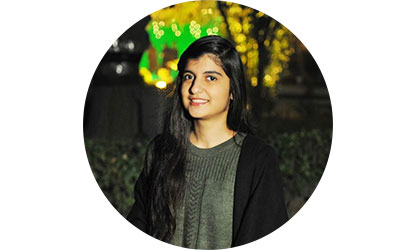 Akountmate is an on-demand virtual assistant who specializes in finance and accounting and is always there to help you. You can call Akountmate anytime, anywhere to get your tasks done on the go.
345
Edtech, Cohort 7
Cohort 7 - Alif aur Art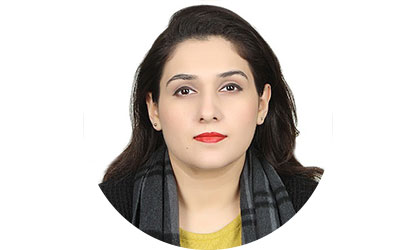 An online resource development product for preschool and elementary kids aimed to intergrate urdu learning through arts
344
Edtech, Cohort 7
Cohort 7 - Boltay Huroof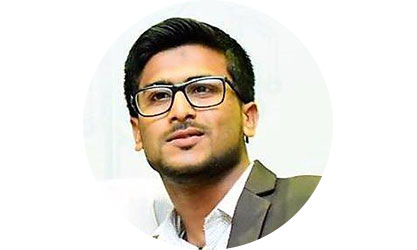 Making a software which will translate and emboss braille books for blind.
343
E-Commerce, Cohort 7
Cohort 7 - Eco Club Foot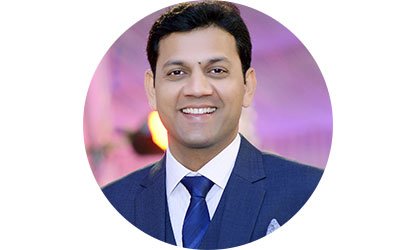 To produce eco friendly (recycled) club foot shoes for Pakistani kids replicating the US model, and bringing it into their range for those who can't afford an imported one.
342
E-Commerce, Cohort 7
Cohort 7 - Light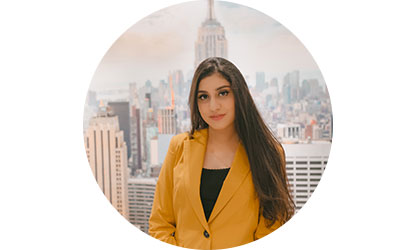 Light offers a safe space for young women and girls to learn their rights through art therapy and offers to support this work through the purchase of powerful hand designed apparel from our online marketplace.
341
Healthtech, Cohort 7
Cohort 7 - Omicron Bionics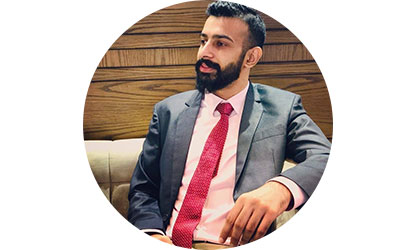 A Prosthetic Bionic Hand that will enable amputees to complete their daily life tasks more conveniently making their lives easy.
340
E-Commerce, Cohort 7
Cohort 7 - ORFOL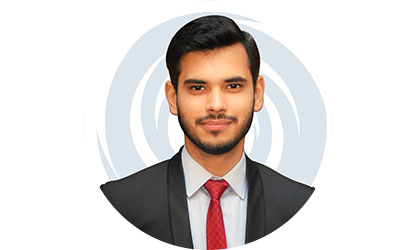 Online Reported Found or Lost is an online platform to report your lost and found situations/possessions
339
E-Commerce, Cohort 7
Cohort 7 - PackIt.pk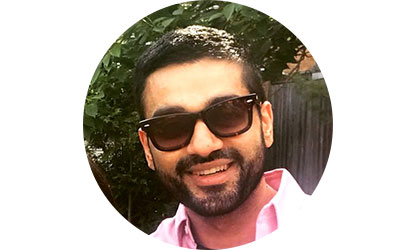 To provide packaging solutions to small & medium e-commerce enterprises focusing on sustainable and ecofriendly option.
338
Agritech, Cohort 7
Cohort 7 - PEZ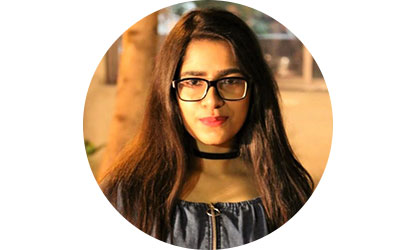 Locally manufactured healthy and affordable Dog food.
337
E-Commerce, Cohort 7
Cohort 7 - ShahiRooms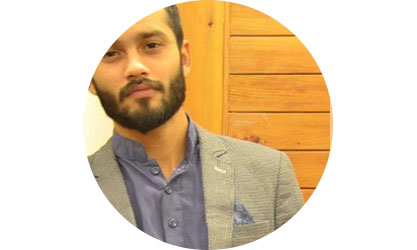 ShahiRooms is an online budget hotel booking platform
336
Edtech, Cohort 7
cohort 7 - SKISH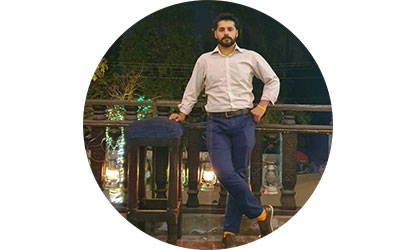 SKISH is a mobile app that helps students to monetize their skills in educational campuses
335
Blockchain, Cohort 7
Cohort 7 - STF – Siqka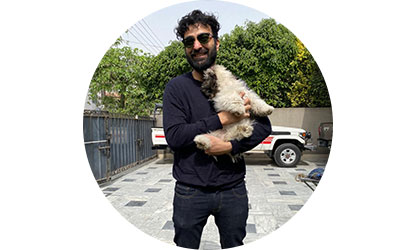 STF offers RASHAF is a computer vision and robotics AI Integrated Hardware Solution for industries like surveillance, retail, journalism and medical imaging. Computer Vision can definitely help customers with hardwares like license recognition system, surveillance drones, facial recognition combined with artificial intelligence.
334
IoT, Cohort 7
Cohort 7 - Think Connects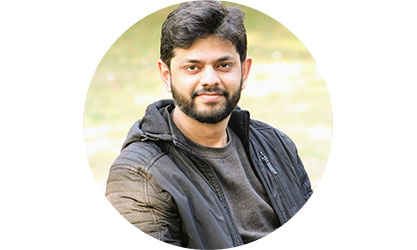 A cloud based IoT platform for aggregation and analysis of real-time data to improve productivity, efficiency and quality of business operations.
333
E-Commerce, Cohort 7
Cohort 7 -Tijarat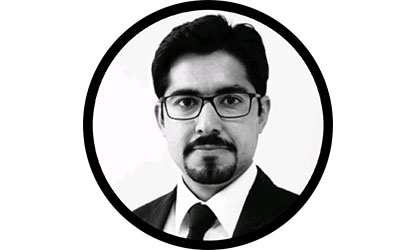 Building a marketplace for businesses
332
Cleantech, Cohort 7
Cohort 7 - WASGO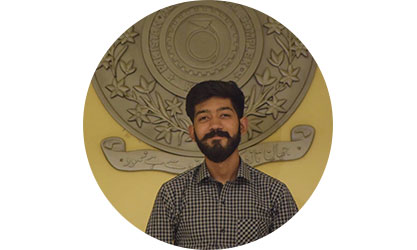 Catering waste in an eco friendly manner and converting it to produce useful and consumable by-products.
331
E-Commerce
Cohort 6 - BIAS
Growth in the e-commerce fashion industry in Pakistan remains low because of the lack of trust customers have on size, quality, and the hassle of returning/exchanging items. With industry revenue growing at 14.2% and user base expected to reach 43.8 million by 2025, BIAS aims to tap into this market by offering door-to-door service connecting small-scale and boutique fashion brands with customers, assuming responsibility for quality and offering hassle-free returns/exchanges.
330
Edtech, Cohort 6
Cohort 6 - EDMY (PVT) Limited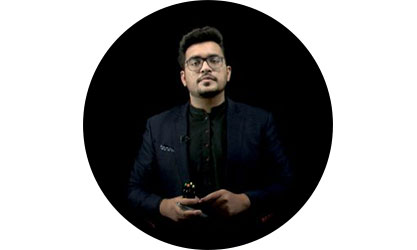 Evening coaching and private tuition centres have a monopoly over exam preparation charging exorbitant fees for low quality and large group classes. EDMY aims to give students access to the same top faculty at a fraction of the cost through quality e-learning content that is aligned with examination board syllabi. The content is developed and delivered using pedagogical approaches designed specifically for online learning and covers the same material within a shorter time.
329
Edtech, Cohort 6
Cohort 6 - EMTEN PAKISTAN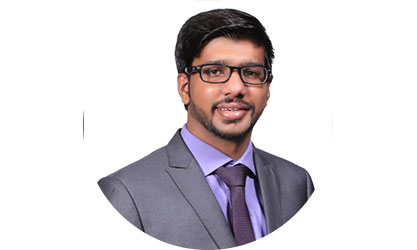 EMTEN Pakistan aims to help small-scale brands with digital advertisement using edutainment. The online platform runs regular live trivia and quiz games where participants can earn credit and prizes by answering questions about a variety of topics including questions related to particular brands advertising during showtime. The model ensures perfect user engagement for the brands' benefit while giving participants a chance to cash in on their knowledge
328
Edtech, Cohort 6
Cohort 6 - FastTech Media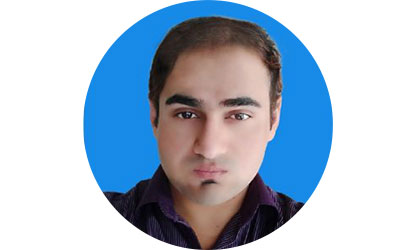 At 8.54%, youth unemployment in Pakistan is significantly high. This is particularly acute in rural Punjab where youth lack practical skills and find themselves ill-prepared for the job market. FastTech Media aims to address this void by equipping youth with practical in-demand skills through 3-month short courses in digital and IT skills including web development, SEO, Java, PHP, digital marketing and graphic designing that can open the door to local as well as remote employment opportunities.
327
Food, Cohort 6
Cohort 6 - Food Drive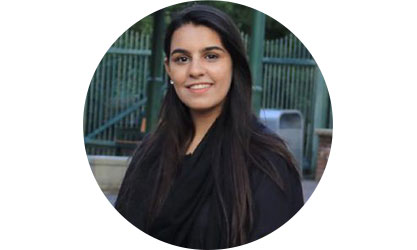 Women's participation in the labour force in Pakistan is low, in part due to restrictions on mobility, domestic responsibilities, and a lack of support. Home-based businesses, particularly food catering, can be viable alternatives for gaining financial security and economic independence. Food Drive aims to facilitate women-led catering businesses through a customized delivery service. The venture wants to help break stereotypes and encourage women to take the leap into entrepreneurship.
326
Agritech, Cohort 6
Cohort 6 - Green Planet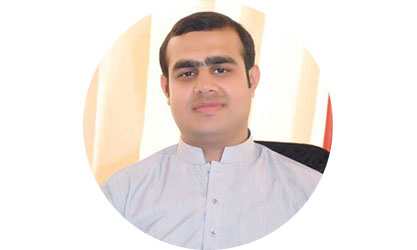 Industrial agriculture and adverse climate events in recent history have pushed smallholder farms to the edge. Green Planet aims to address smallholder farmers' well-being by introducing technology to make them more efficient. They achieve this by i) digitizing farm management and introducing smart farming practices that incorporate data-based decision-making ii) educating farmers on developing unique value-added commodities like saffron, stevia, mushrooms, that deliver higher profit margins.
325
Textile, Fashion and Clothing, Cohort 6
Cohort 6 - Hajjam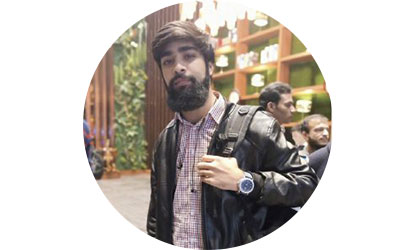 Hajjam is a hair and beauty bookings platform that gives control to customers and salon managers by letting customers choose from a directory of salons and services and book appointments at times and prices that suit them. The platform also gives visibility to virtual salons and stylists who offer at-home services by connecting them to customers who prefer the convenience of home for their treatments.
324
Agritech, Cohort 6
Cohort 6 - Hum-Kissan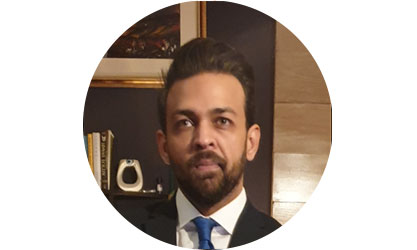 Agriculture is the largest contributor to Pakistan's GDP (20%), employs over 40% of the workforce, and earns 80% of the foreign exchange through exports. Yet, the sector is on the decline particularly for smallholder farmers who cannot access traditional financial resources. Hum Kissan is simplifying agricultural financing by connecting farmers, manufacturers, financial institutions and government on a single platform using a closed-loop wallet for end-to-end service.
323
Healthtech, Cohort 6
Cohort 6 - Intelligent Drug Dispensary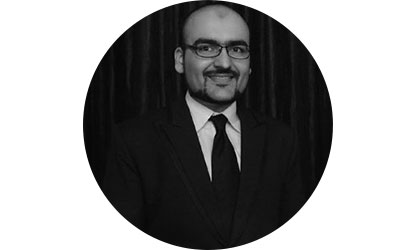 Getting medical prescriptions filled/refilled is still a manual process in Pakistan where patients have to physically visit a doctor followed by the pharmacy. Intelligent Drug Dispensary makes the process efficient by connecting physicians/surgeons to patients and pharmacies through a unique predictive prescription writing application working in real time. The system will allow for the creation of validated medical history records accessible by all relevant parties, and bypass misinterpretation of prescriptions due to illegibility.
322
AI & ML, Cohort 6
Cohort 6 - Intelligent Guard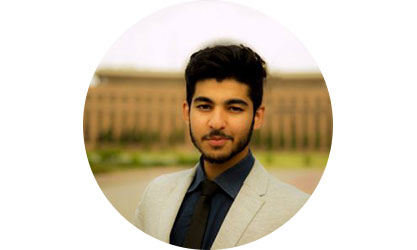 Inventory shrinkage can cost brick and mortar businesses billions of dollars every year. Most inventory shrinkage occurs due to theft, fraud, errors, and damage. Intelligent Guard's artificial intelligence-based software helps detect potential shoplifters using footage from the store's security cameras and notifies managers. The software is also capable of alerting the police about a robbery in real time as well as detecting fire hazards.
321
Fintech, Cohort 6
Cohort 6 - KalPay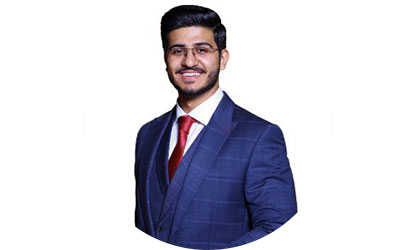 E-commerce growth in Pakistan has been slow, primarily because of low credit card penetration and an absence of trust in online platforms and payment systems. For merchants, this translates into a high rate of shopping cart abandonment. KalPay steps in as a shariah compliant credit lender promoting a buy now, pay later service that gives customers who do not have credit cards, such as students, access to credit which can be paid off with 0% interest.
320
SaaS, Cohort 6
Cohort 6 - LoadEase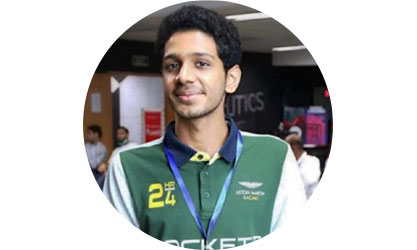 Moving a home or relocating to a new office space is a stressful process, made worse by worrying about the safety and security of one's possessions. Load-Ease aims to eliminate the stress of moving by providing a safe and secure moving service for homes, offices, machinery and industrial units. With a focus on delivering excellent customer service, Load-Ease offers 24/7 availability, GPS and time tracking, trained packing and driving staff, and insurance against loss or damage.
319
Cleantech, Cohort 6
Cohort 6 - RePlaste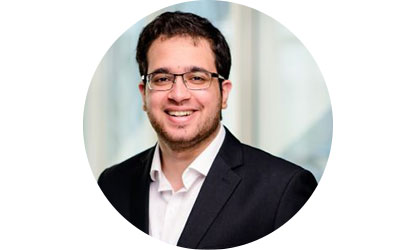 Pakistan produces 3.3 million tons of plastic waste every year causing toxins to enter our ecosystems and affecting human and animal lives. RePlaste wants to reduce the impact of plastics through a circular economy system. Adopting a holistic approach, they aim to instigate behaviour change through education, workshops, and habit-changing challenges, along with upcycling plastics to create innovative products that can be reused or sold.
318
Cleantech, Cohort 6
Cohort 6 - REsource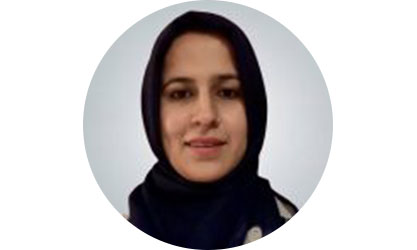 Appropriate waste management is a growing concern in Pakistan. REsource is a social impact enterprise that aims to provide professional waste investigation, guidance, services and infrastructure to reduce the waste footprint of cities. Along with providing sorting bins for households and businesses, REsource offers free resources to educate people about sorting at source as well as an online portal that facilitates selling and donating recyclable and compostable items.
317
Agritech, Cohort 6
Cohort 6 - Ripe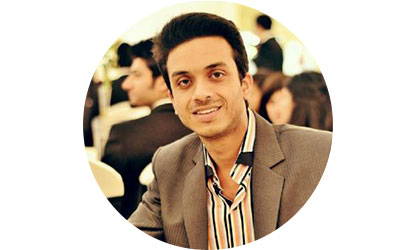 Approximately half of global food waste is fruit and vegetables, 40% of which is wasted during transit. Ethylene–the natural ripening gas of climacteric fruit–can accumulate in the supply chain and lead to fruit decay and waste. Ripe aims to create software that monitors ethylene levels in food containers in real time during transport and allow business owners to make intelligent decisions regarding their stocks and selling options.
316
E-Commerce, Cohort 6
Cohort 6 - Shadighar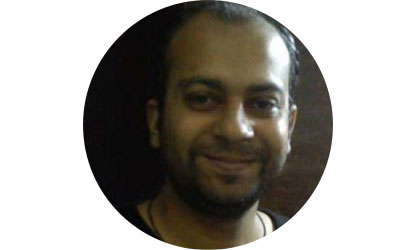 Weddings in Pakistan are a multitrillion rupee industry, employing about 10 million people across fashion, event management, catering, and floristry etc. Wedding planning however, can be stressful and time-consuming. Shadighar aims to simplify the experience by creating an online one-stop shop for all things wedding-related. The platform allows customers to search, compare, and buy wedding-related products and services from a variety of vendors across 15 categories including venue, clothing, catering, and photography.
315
Edtech, Cohort 6
Cohort 6 - Soouch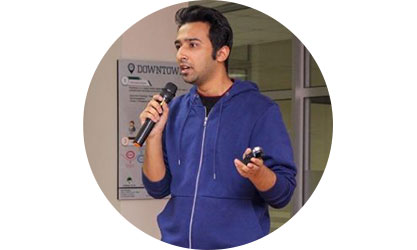 Children today are growing up as digital natives, constantly interacting with screens and increasingly accessing knowledge through digital resources. Traditional textbooks are failing to meaningfully engage children in a way that promotes learning. Souch aims to enhance books using Augmented Reality to engage readers in an immersive and interactive 3D learning experience that can be accessed through a free mobile app on any smartphone.
314
E-Commerce, Cohort 6
Cohort 6 - StoreToDoor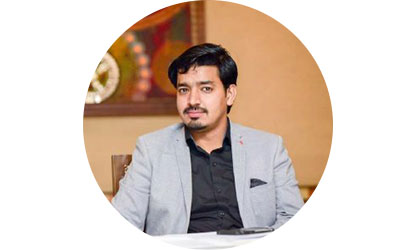 Grocery shopping in Pakistan can be tiresome and time-consuming: customers have to battle traffic, face unregulated market prices, and now, also risk the spread of disease. StoreToDoor is an online shopping platform and delivery service that customers can use to buy all essentials. Their unique supply chain allows them to cater to the needs of not just individual consumers but also bigger corporate clients as well as supply stock to small shop owners.
313
Edtech, Cohort 6
Cohort 6 - Study Assist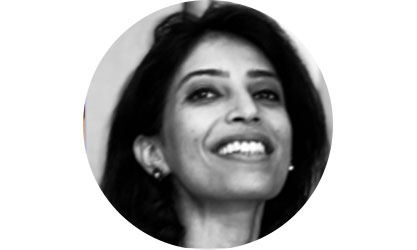 Current classroom education does not equip students for the real world, and educational resources to fill these gaps have been developed only for older students. Study Assist believes that essential life skills need to be imparted at a younger age. Their aim is to target 6-18 year olds, providing them after-school support that fosters curiosity, critical thinking, creativity, communication, collaboration to build essential 21st century skills through digital learning solutions.
312
AI & ML, Cohort 6
Cohort 6 - TechNM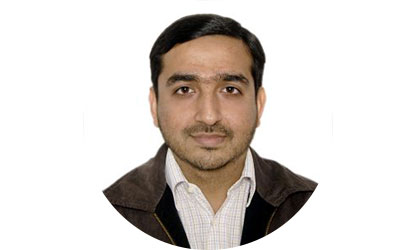 Roti is a staple food item in most South Asian diets. However, preparing rotis is a time-consuming and tedious process. While automatic roti-making kitchen appliances have entered the market, they carry a hefty price tag. TechNM is developing an affordable alternative for people on a budget. Their rotimaker will use flour, water, and oil as inputs to prepare rotis, replacing the process of kneading dough, rolling out, and cooking.
311
Transport and Logistics, Cohort 6
Cohort 6 - TransGo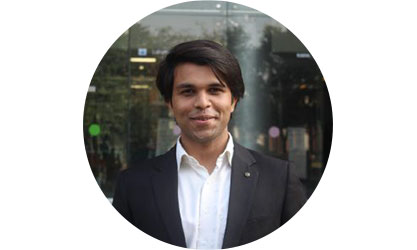 The freight industry is still marred by inefficiencies that include labour-intensive brokering, insecurity, and under-utilized trucks running on inefficient routes, resulting in high costs. TransGo is developing a digital freight matching network that matches shipper demand for carrier capacity. The network will allow carriers to show available spare capacity and be automatically connected with shippers along the same route. Shippers will get competitive and transparent rates upfront and can track in-transit shipments in real time.
310
E-Commerce, Cohort 6
Cohort 6 - Trendin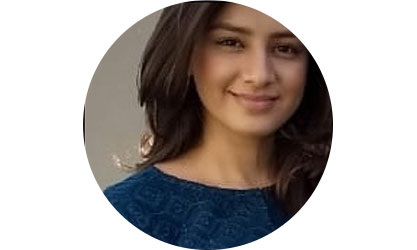 With e-commerce poised to overtake physical retail in the next 5 years, Trendin' aims to step in as a fashion e-commerce aggregator offering a curated shopping experience based on data analytics; shoppers get recommendations based on their preferences and what's trending, while also tagging and interacting with others to recreate the social ritual of shopping. Fashion brands will benefit through increased engagement as their products get featured on trends boards and as part of stylized outfits.
309
Agritech, Cohort 6
Cohort 6 - Wellnesshive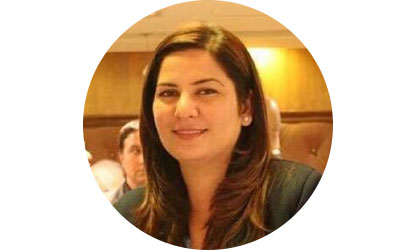 Over 14 million of general population in Pakistan suffers from mild to moderate psychiatric illnesses. Mental health is still misunderstood and the stigma associated with counseling deters many people from seeking the help they need. Wellness Hive provides a proactive solution to promote mental health and well-being in young population while helping them improve their quality of life through personal development courses. These human skills enable them to face life challenges head-on while saving them from mental health disorders that emerge in early, middle and late adulthood.
308
Agritech, Cohort 6
Cohort 6 - Zumeera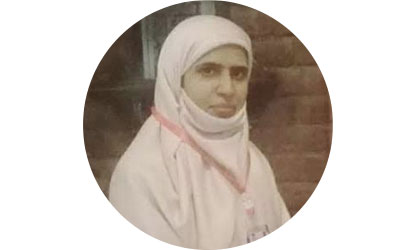 Artificial fertilizers deplete soil nutrients and risk toxic overdose of chemicals that leach into the soil, further deteriorating soil quality and potentially affecting the growth of crops. Zumeera has developed an organic controlled-release, bioavailable fertilizer that is not only ecofriendly and prevents toxic buildup of chemicals but also increases crop yield by up to 3 times that of crops produced using traditional fertilizers.
306
Cohort 5
Automatic Cooking Machine
A machine that cooks your food with a single button press. ACM is introducing ease and automation in cooking by retaining the food quality, taste, minimize errors and wastage of food. Do you want to cook Chicken Karahi or mix sabzi with a single button press?
305
Cohort 5
Bio-Diesel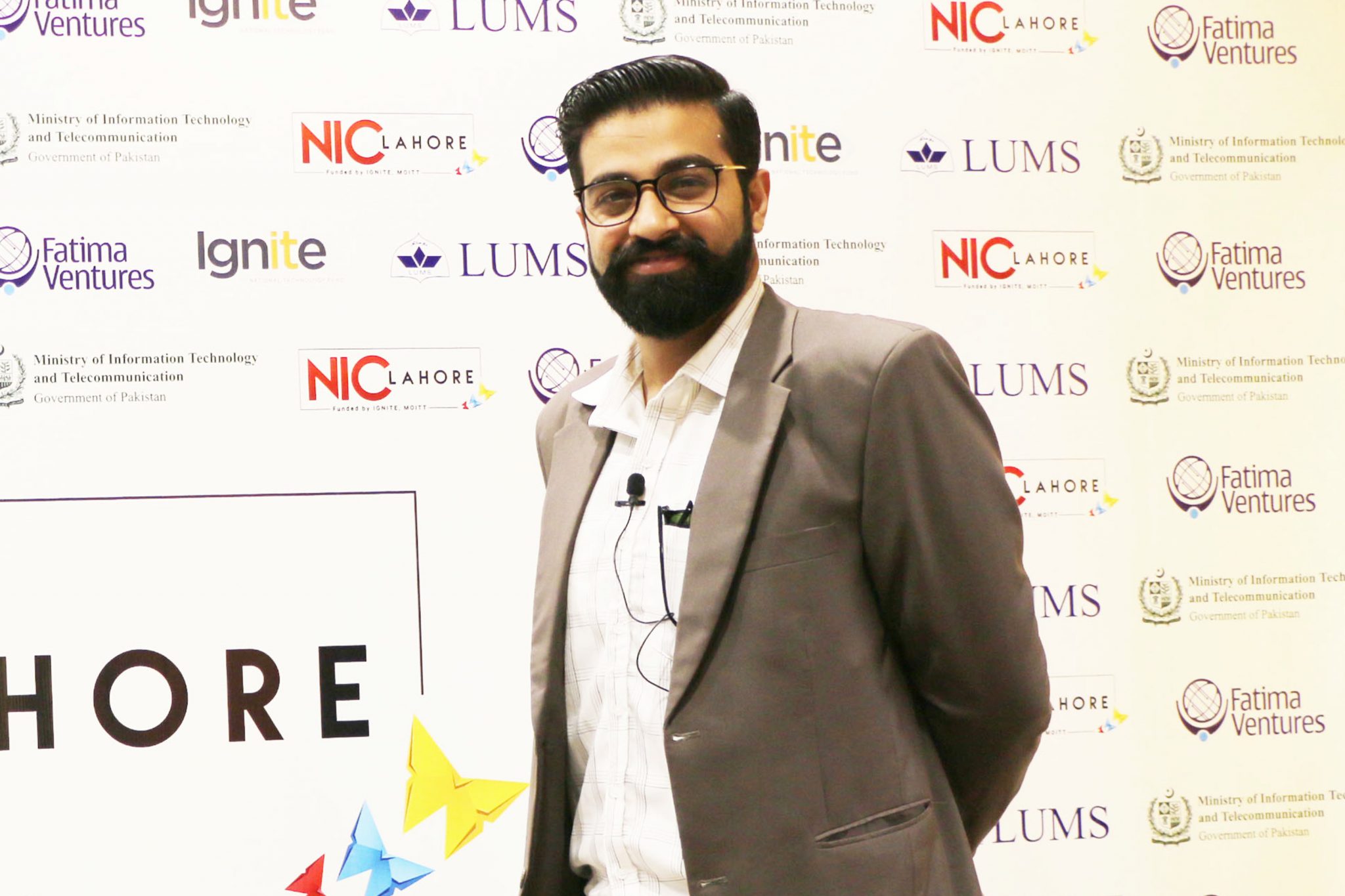 To save fuel for future, Bio-diesel strives to develop a supply chain for collecting waste vegetable oils and animal fats. We convert these fats into bio-diesel ready to be used in diesel engine of cars and power generators.
304
Cohort 5
Chakoar Pakistan
We are trying to completely innovate tourism industry of Pakistan. Chakoar Pakistan is developing a platform which helps in promoting local tourism industry by offering travelers generate their itineraries. We have developed a comprehensive platform to solve tourists needs in one place.
303
Cohort 5
Digital Ads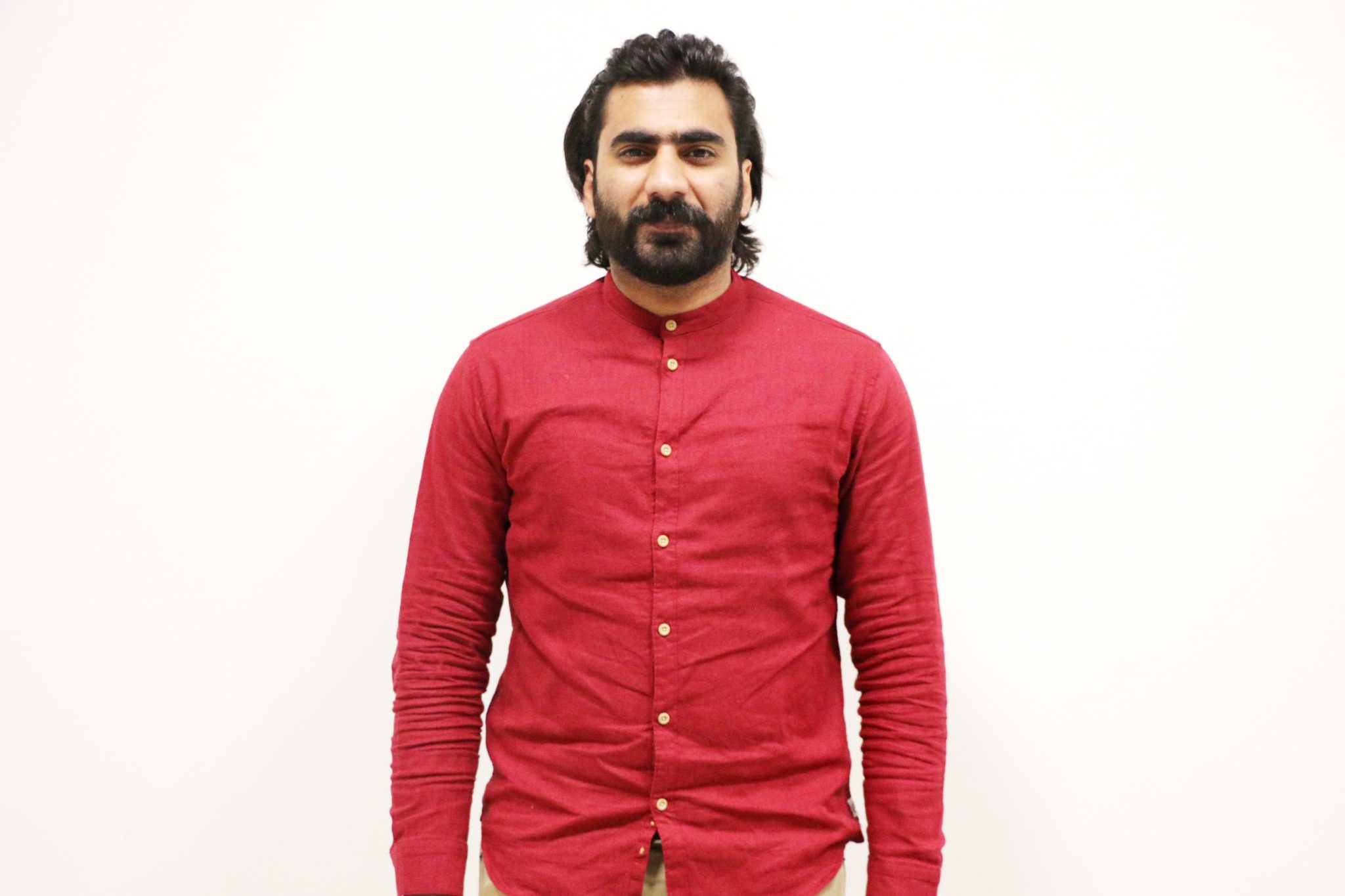 We are employing block chain to solve the rampant problem of counterfeited products in Pakistan.
302
Cohort 5
Digital Creative Solutions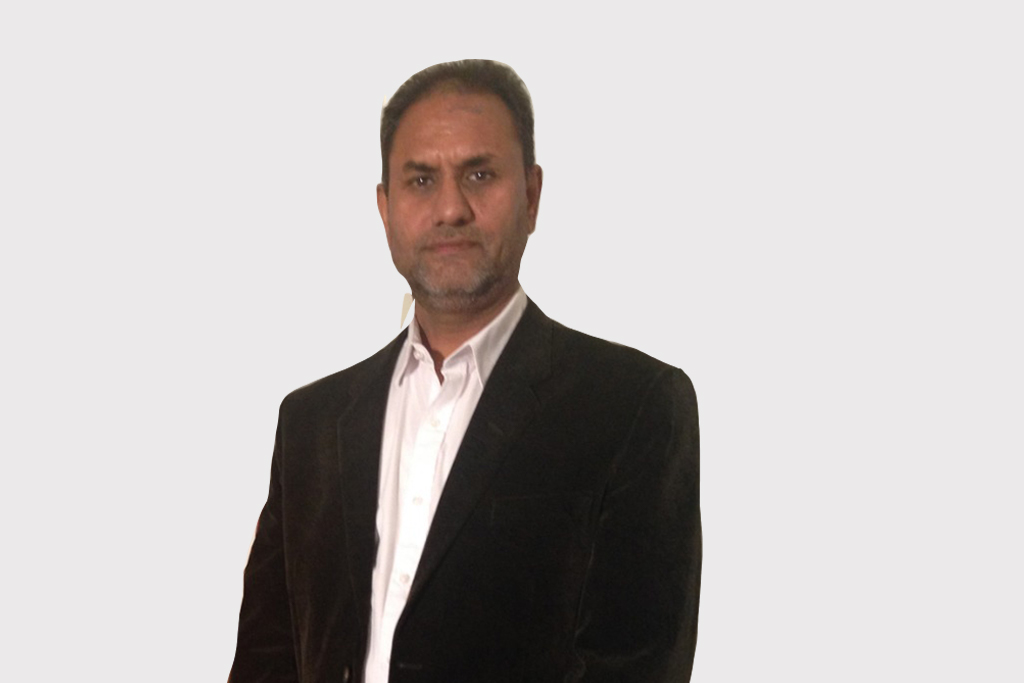 We make education accessible to everyone by offering contemporary learning methods through technology.
301
Cohort 5
E-Health Care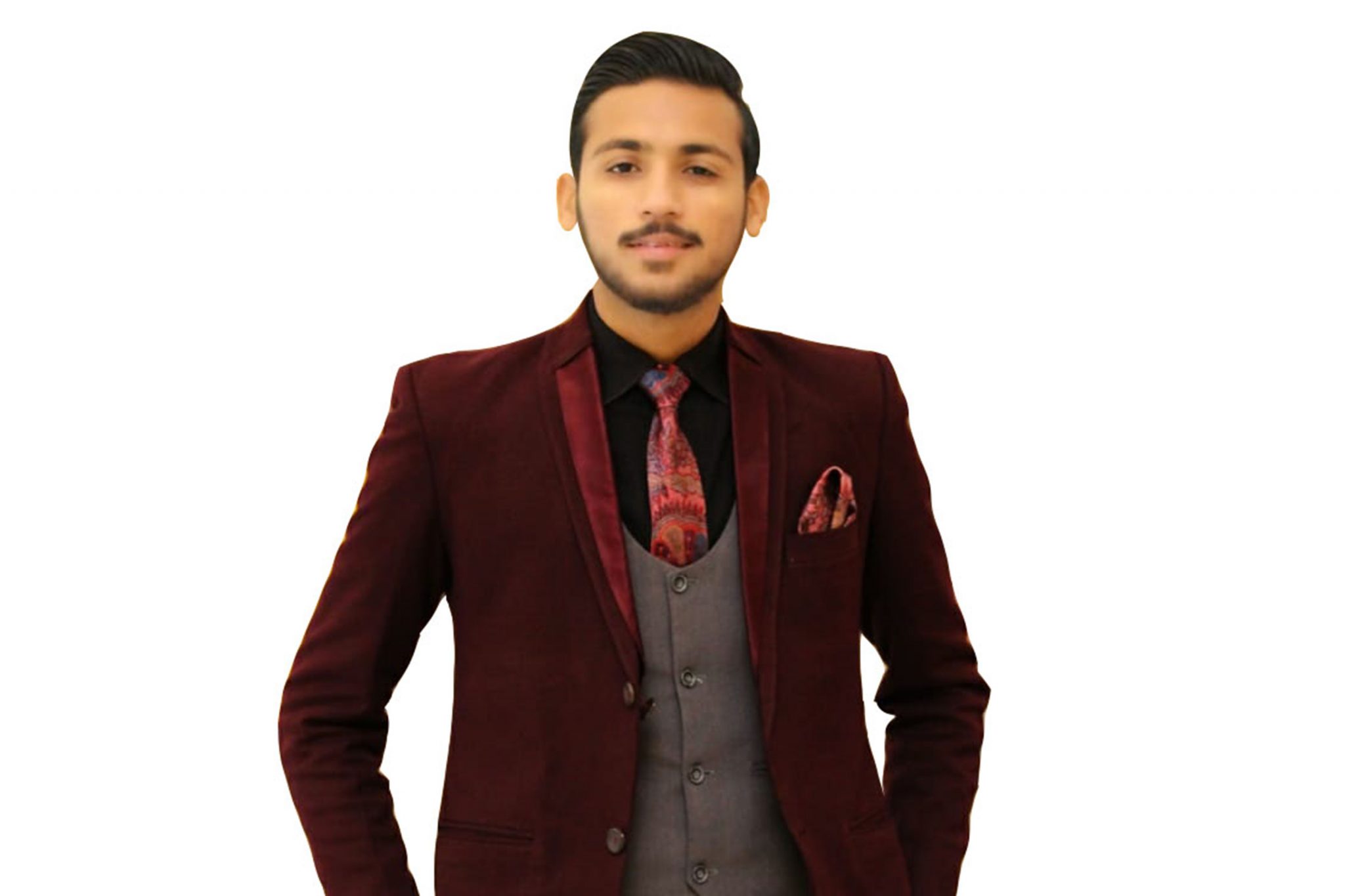 Improving healthcare, fetus heart rate monitoring, baby vaccination and remote online checkups through a framework of wearable and IoT-cloud-based health monitoring system.
300
Cohort 5
GamiMatricz-KYS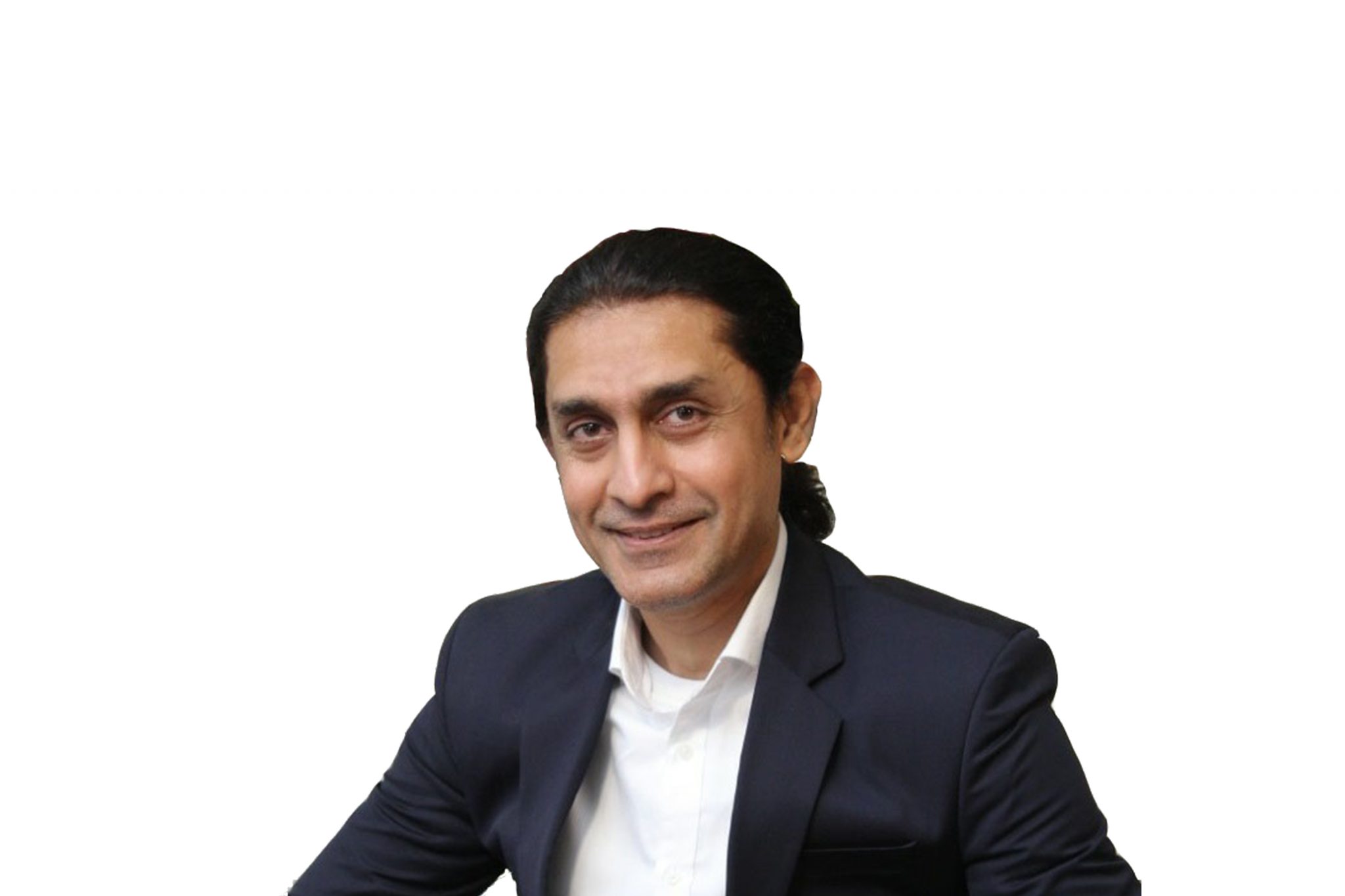 Our platform brings machine learning and data science with student psychology to explore the personality attributes of the student and then generate Projections for teacher and parents. We enhance the productivity of every kid and enable precise education with the help of precise psychology.
299
Cohort 5
Ghar Bethay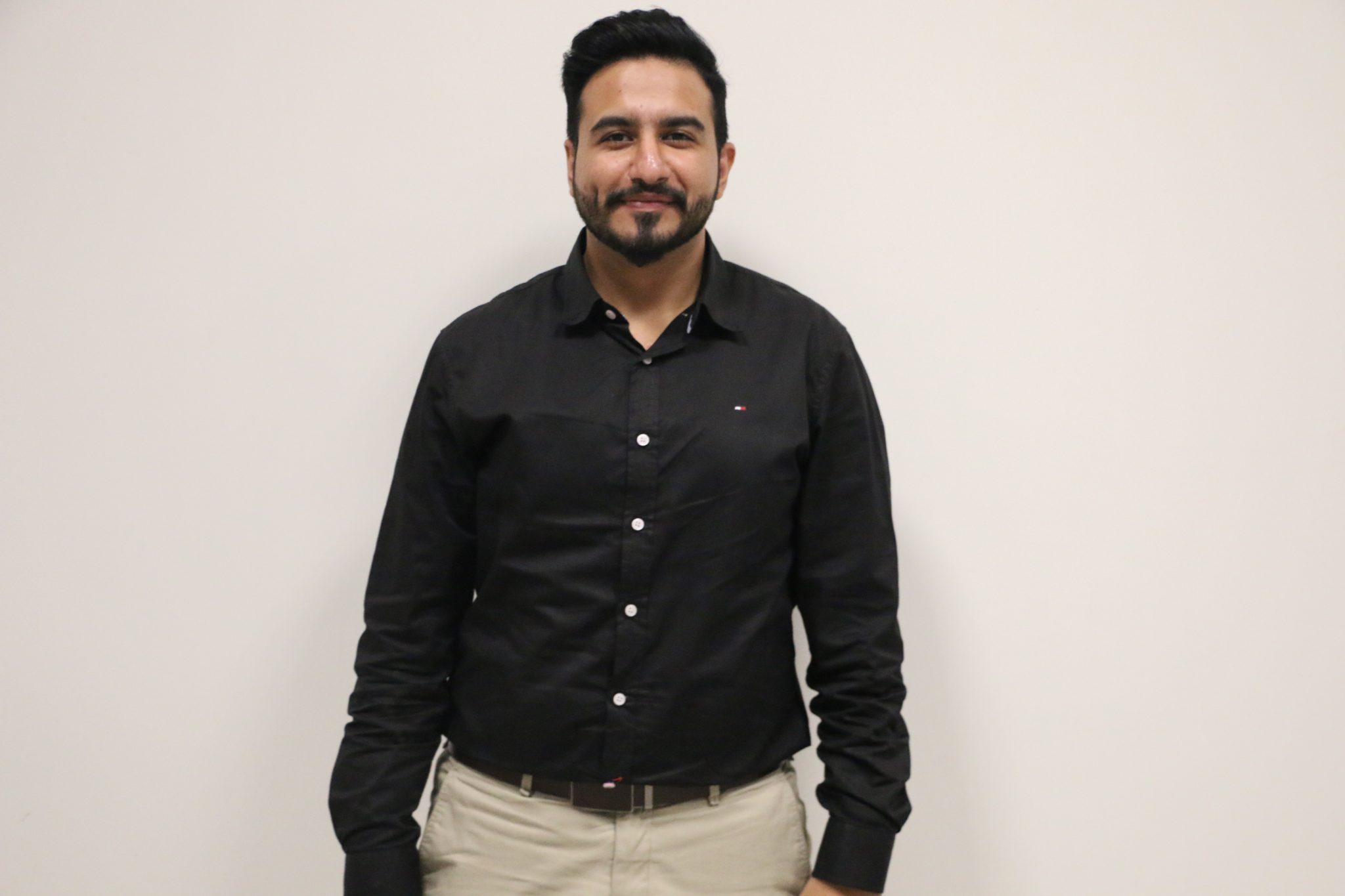 We ask our customers to sit back, relax and let us know how we can help in routine house chores. We have more than 3500 customers getting served daily through our efficient riders and workforce.
298
Cohort 5
Green Facade Retrofit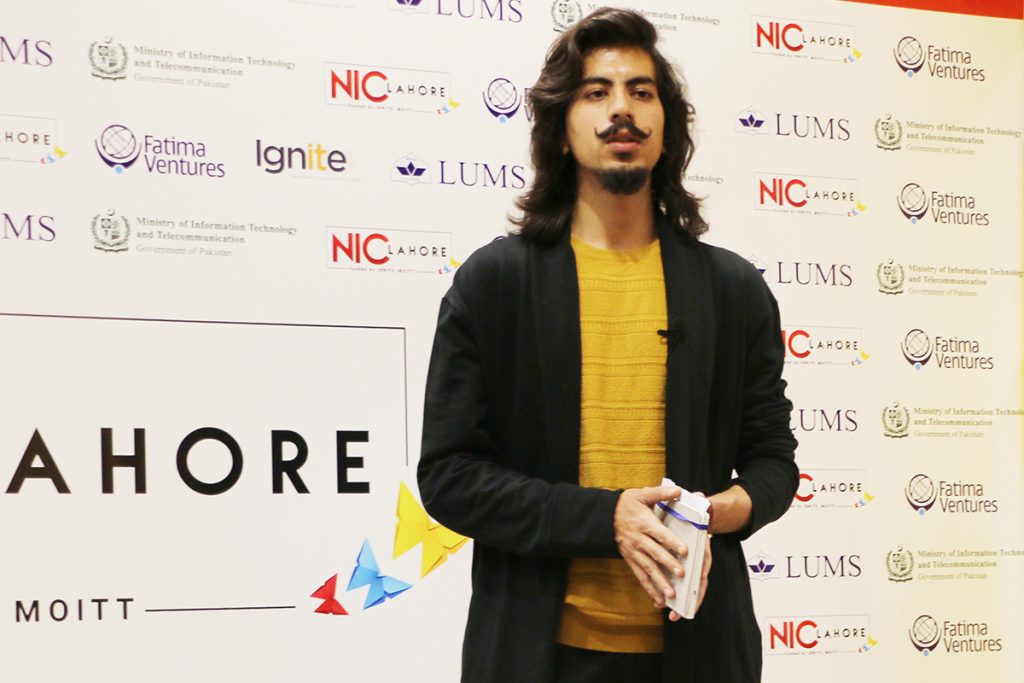 Implying green sustainable facades on existing buildings using retrofitting techniques to make cities regain their green footprint, bringing back the biodiversity, healthier environment to live and to fight the climate change.
297
Cohort 5
Hikerr Travel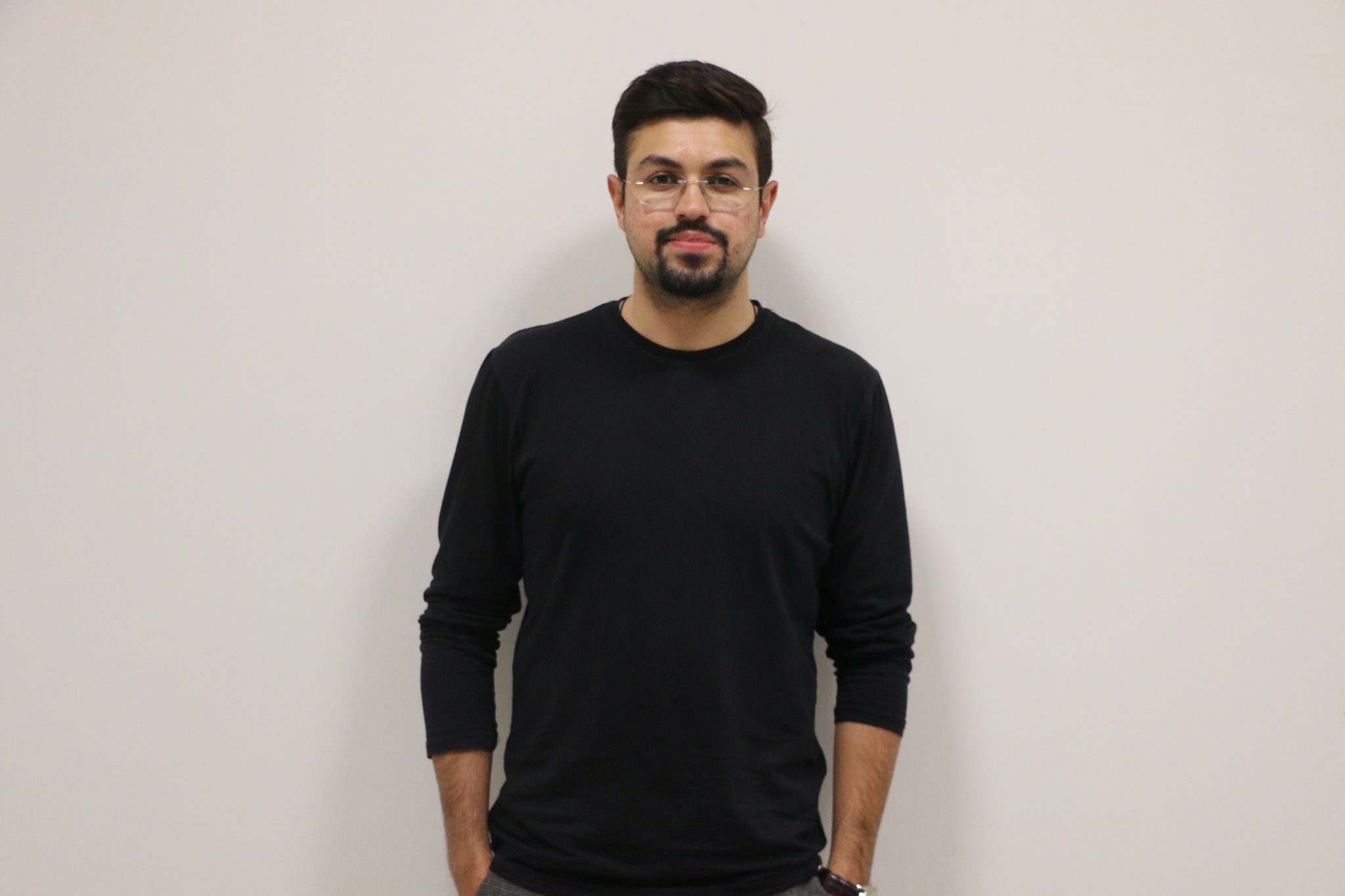 Hikerr promotes socially responsible and Eco friendly tourism by arranging thematic tours to different areas of Pakistan. Through our tours, We spread awareness about climate change and unexplored areas of Pakistan.
296
Cohort 5
IMOBO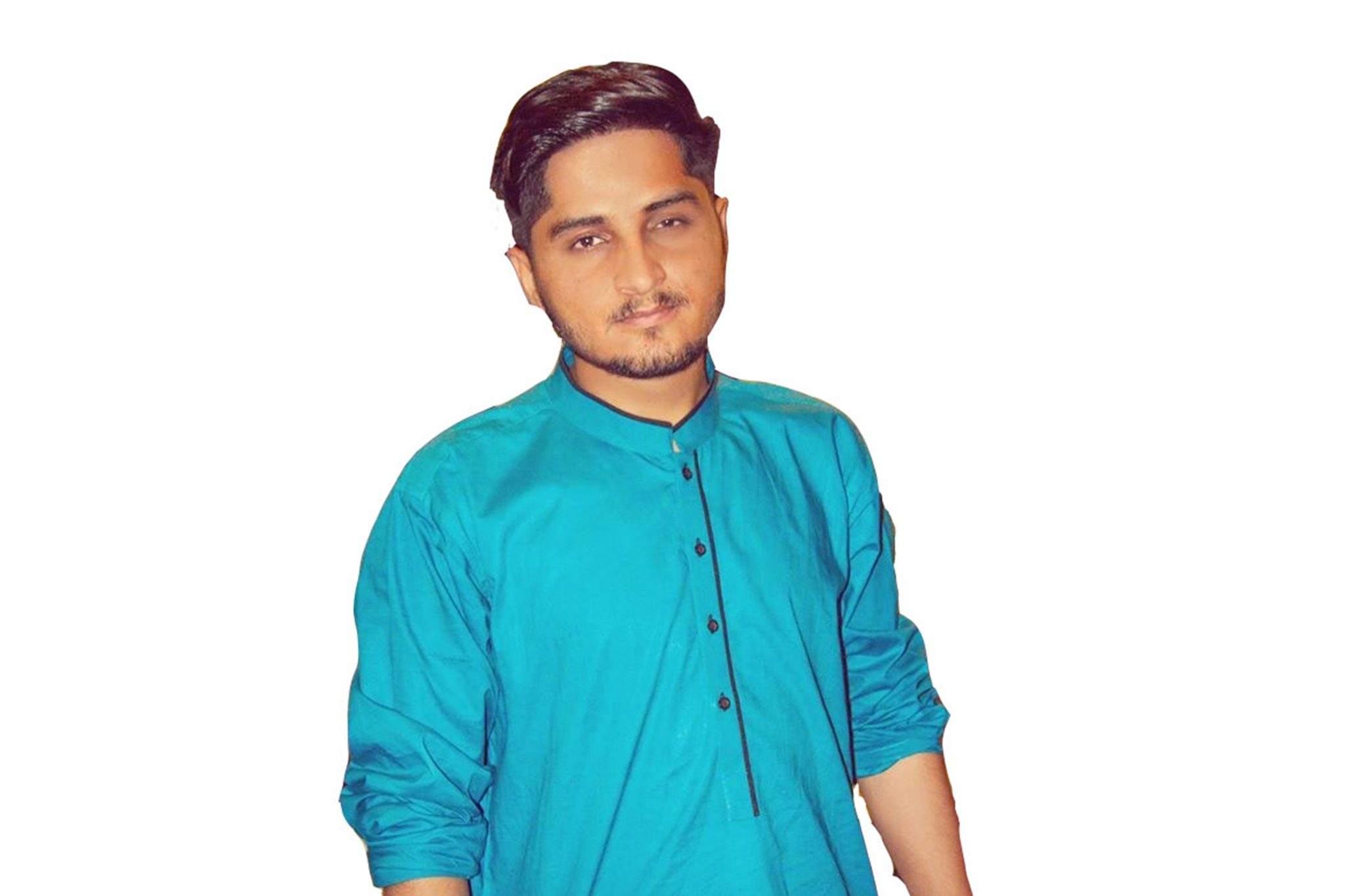 IMOBO is developing Engine Oil testing units to measure the quality of engine oil.
295
Cohort 5
Intelligent Heart Monitor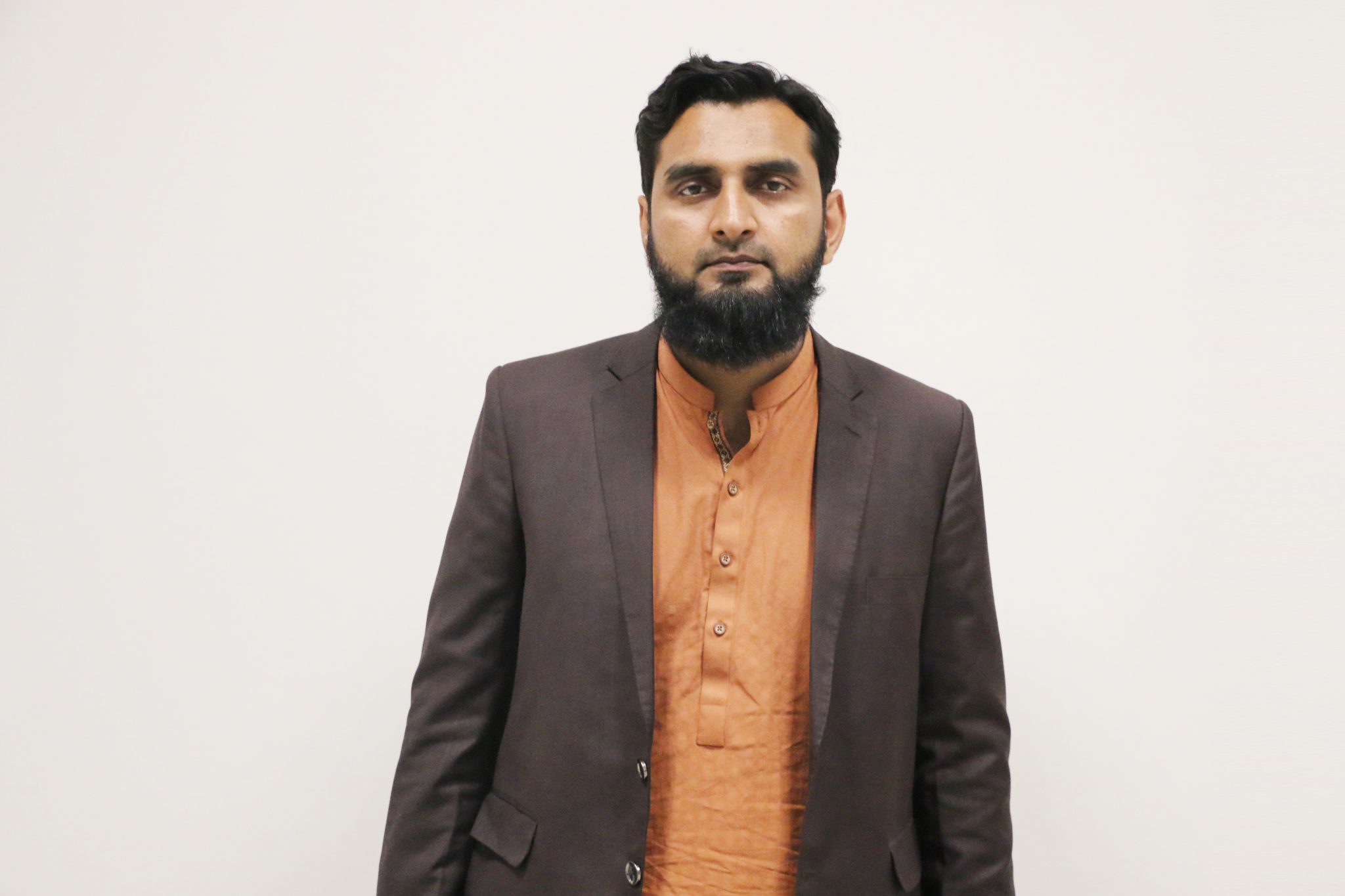 We have developed a device that can detect heart disease without doing ECG. Identifying heart condition through sound variations produced due to heart activity. This device will assist in the early detection of cardiac illnesses. It monitors and diagnoses any abnormality in real-time manner.
294
Cohort 5
International Services Pak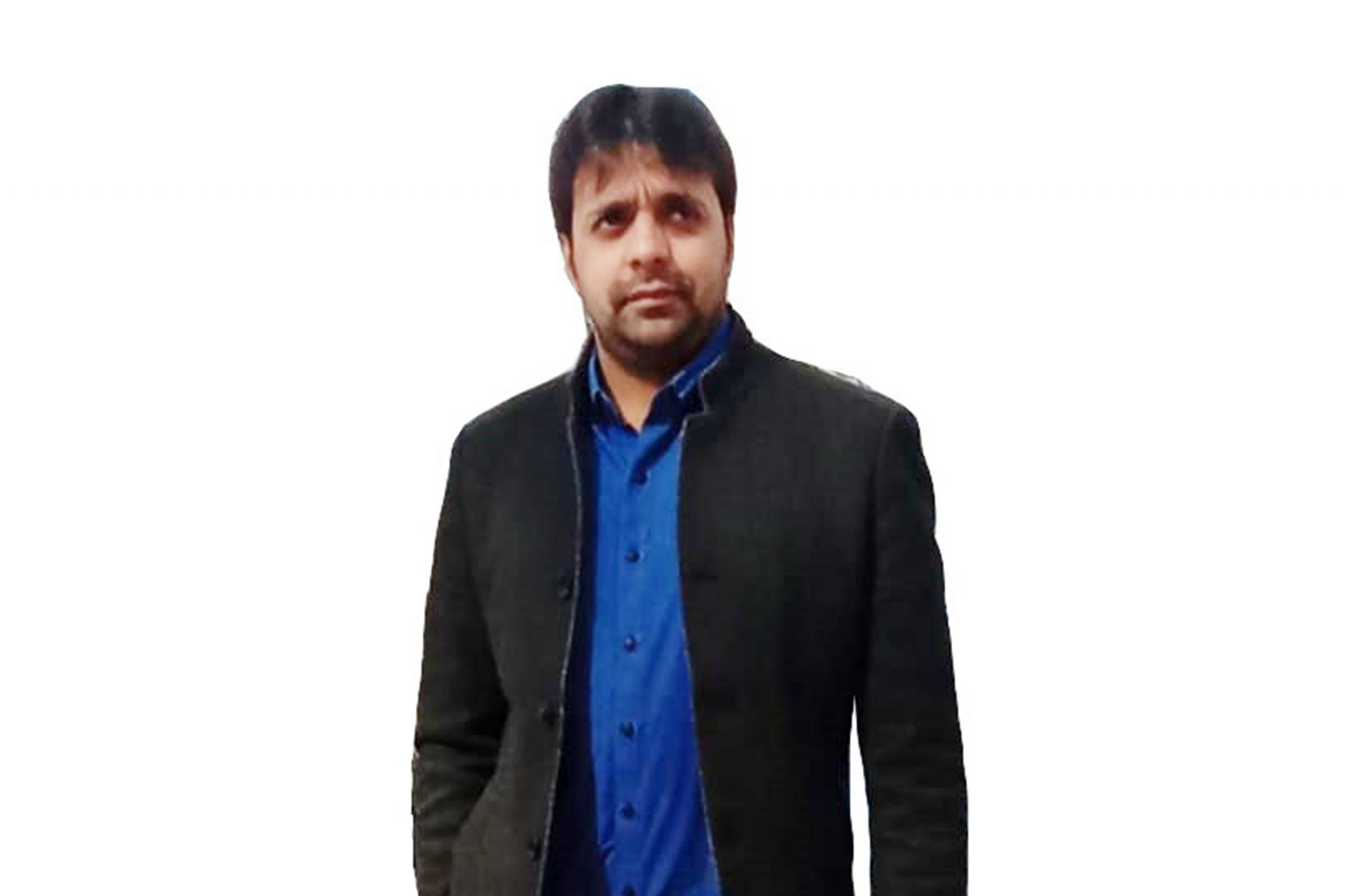 Sustainable waste management solution provider to help Pakistan get rid of solid waste affecting its ecosystem.
293
Cohort 5
Investogenie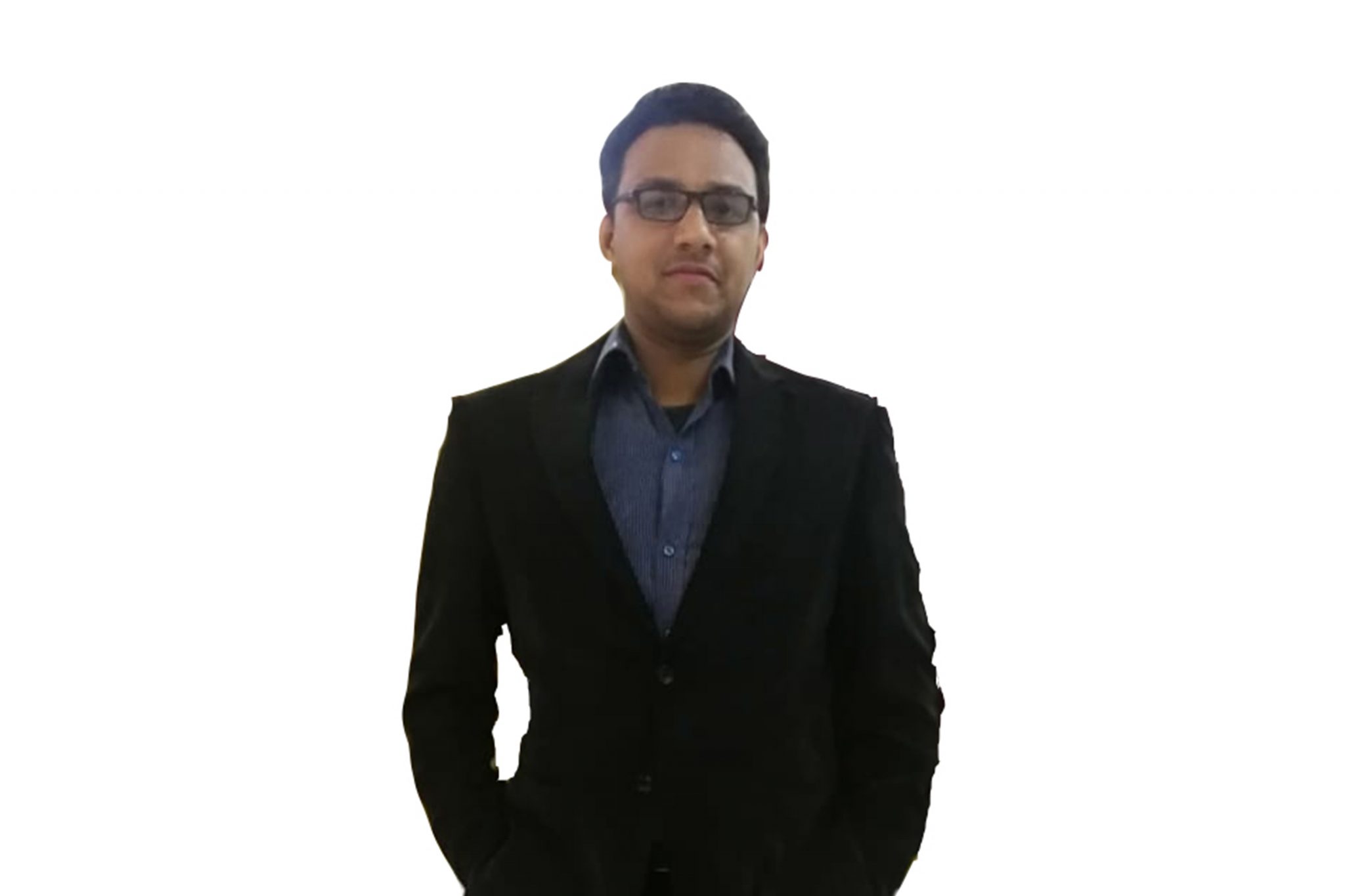 Investogenie Developing Stocks prediction algorithms using artificial intelligence. Which stock options are safe or risky? Let the algorithm decide for you.
292
Cohort 5
LALA Gee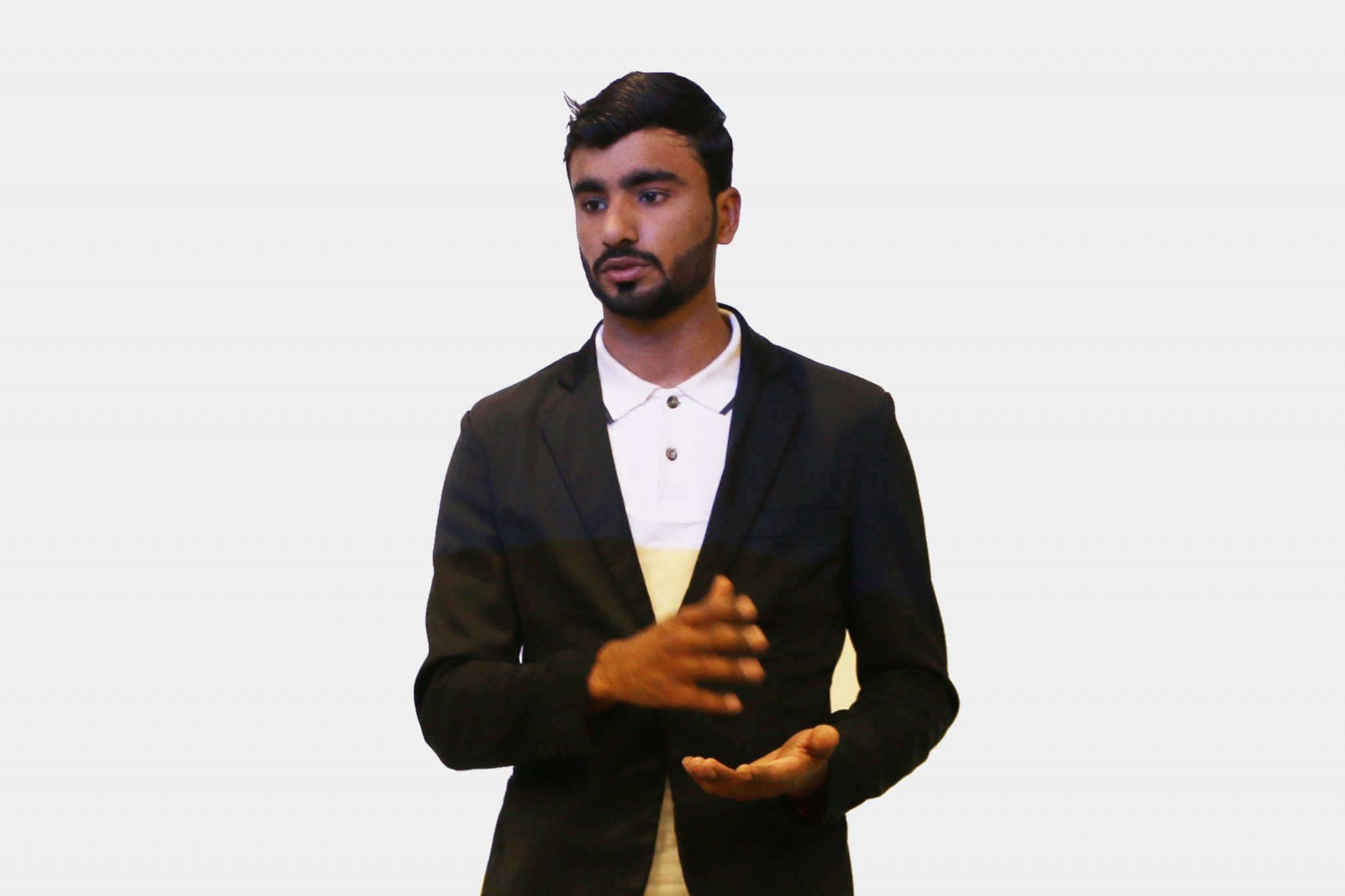 Started with humble beginnings, when we would setup a dahi bhallay stall in our area, Lala Gee foods has now expanded to 5 locations thus serving more than 60 thousand customers annually. We provide traditional Lahori food with a twist.
291
Cohort 5
Merlin Education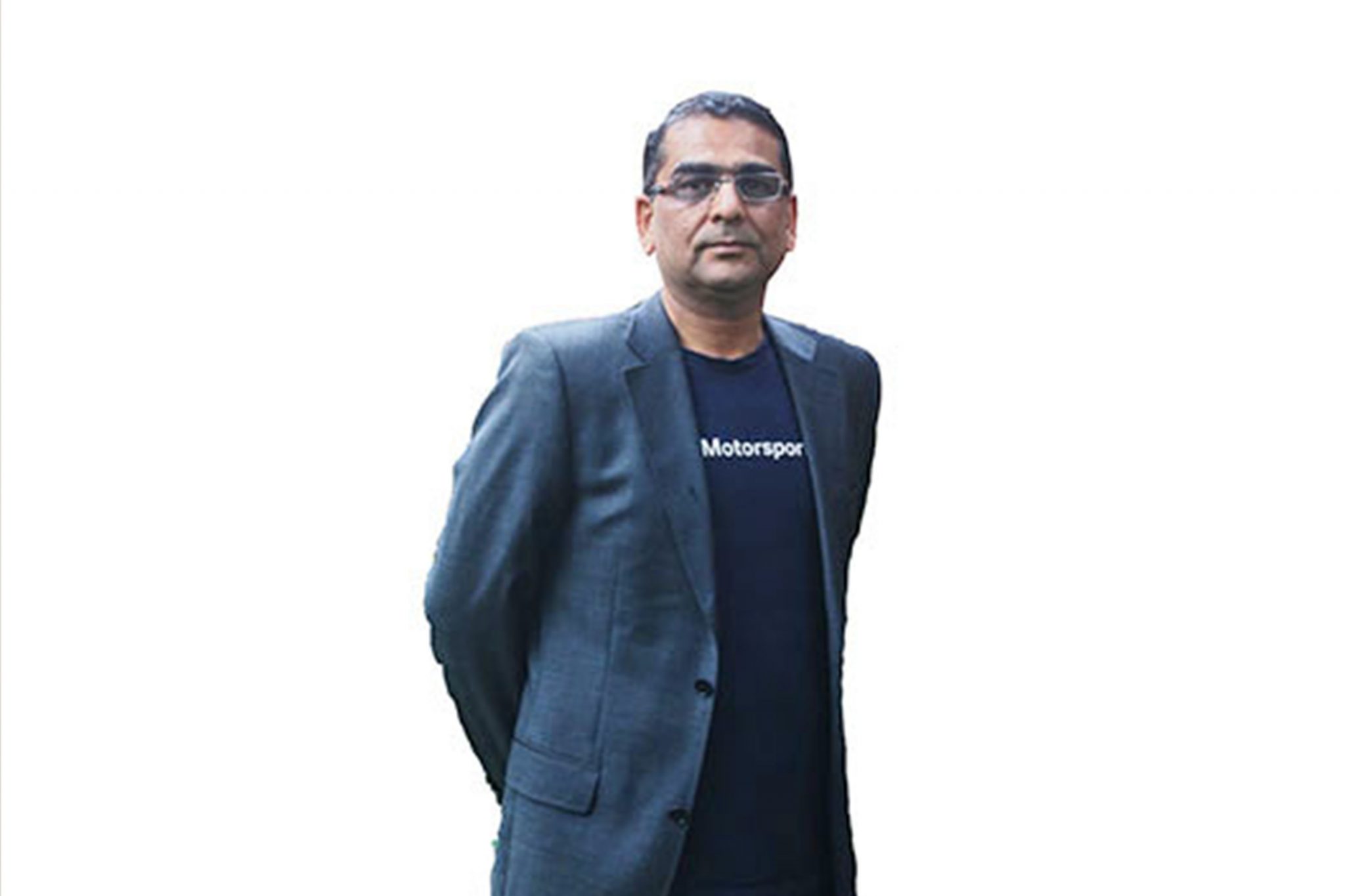 Merlin Education is revolutionizing the educational system of Pakistan by designing student kits to support the teaching and learning of science through exploration and inquiry-based activities
290
Cohort 5
MultiplyED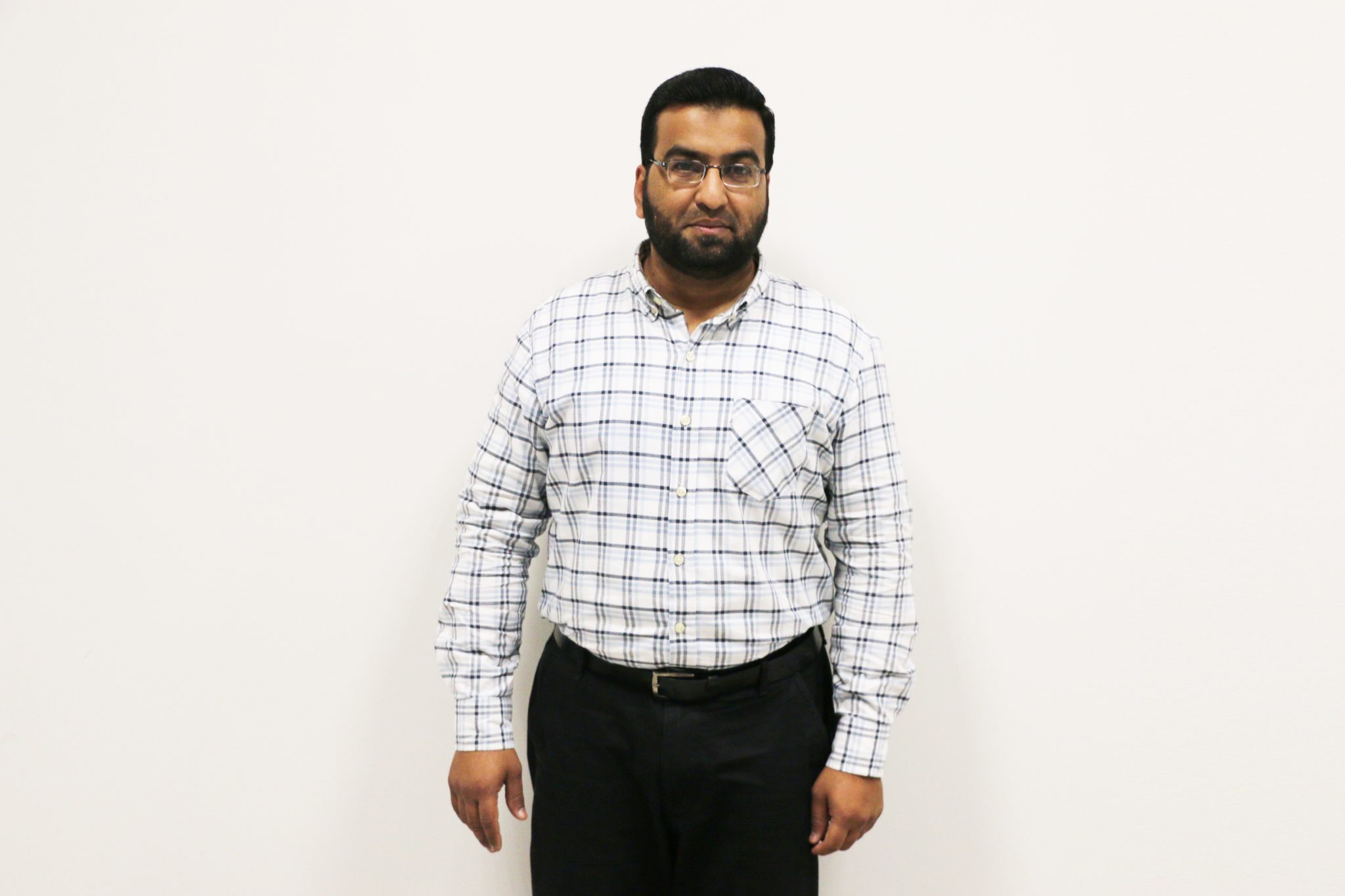 We provide full-scale consultancy to schools to equip them to teach modern learning practices. We are using technology to enable schools teaching contemporary skills to students.
289
Cohort 5
Organic Pakistani Dirt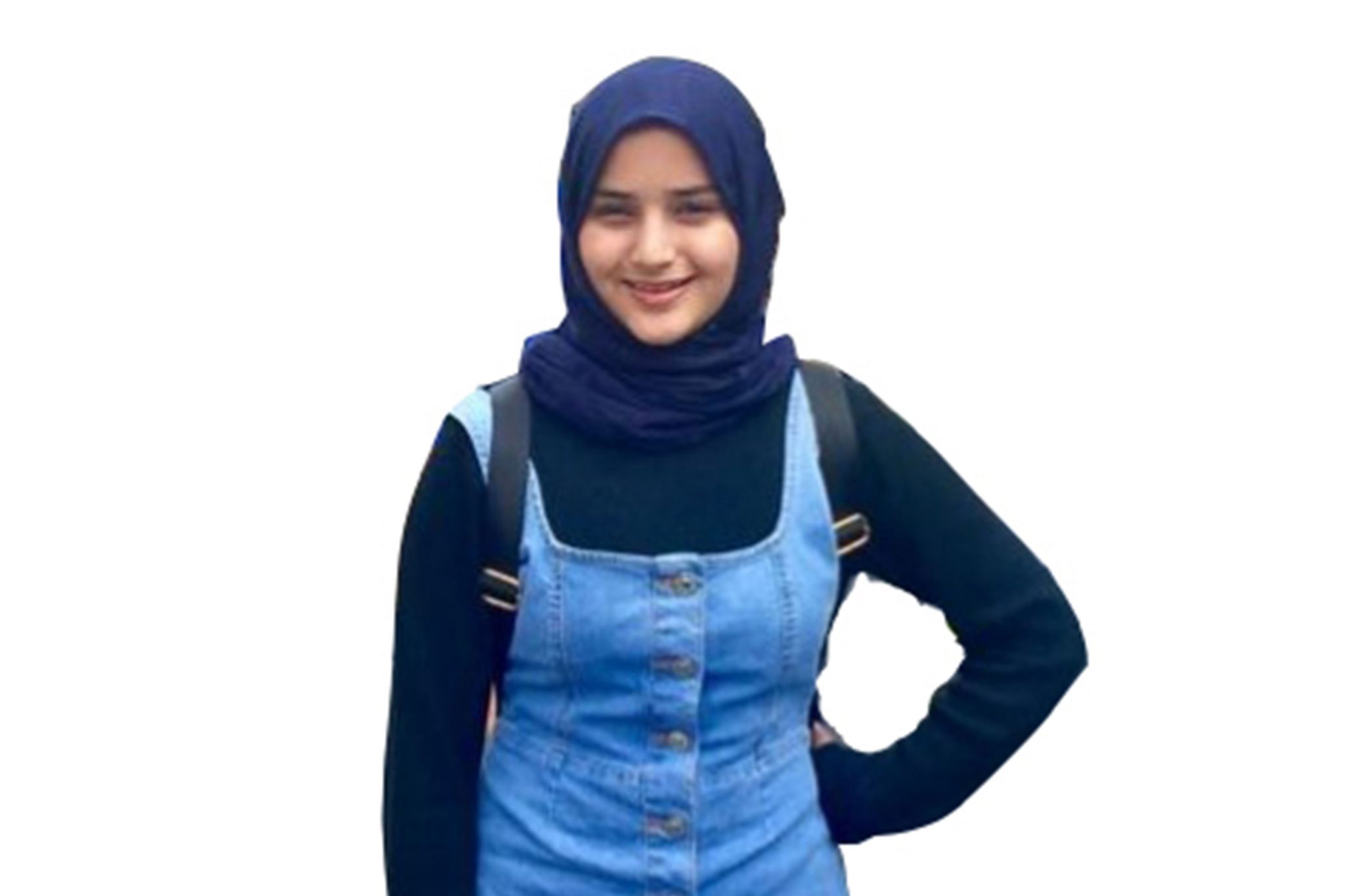 Pakistani Organic Dirt converts food waste into compost (soil conditioner) with all-natural nutrients that are required for producing best yield for crops. We serve local urban gardeners and farmers.
288
Cohort 5
Organic.Ally Pakistan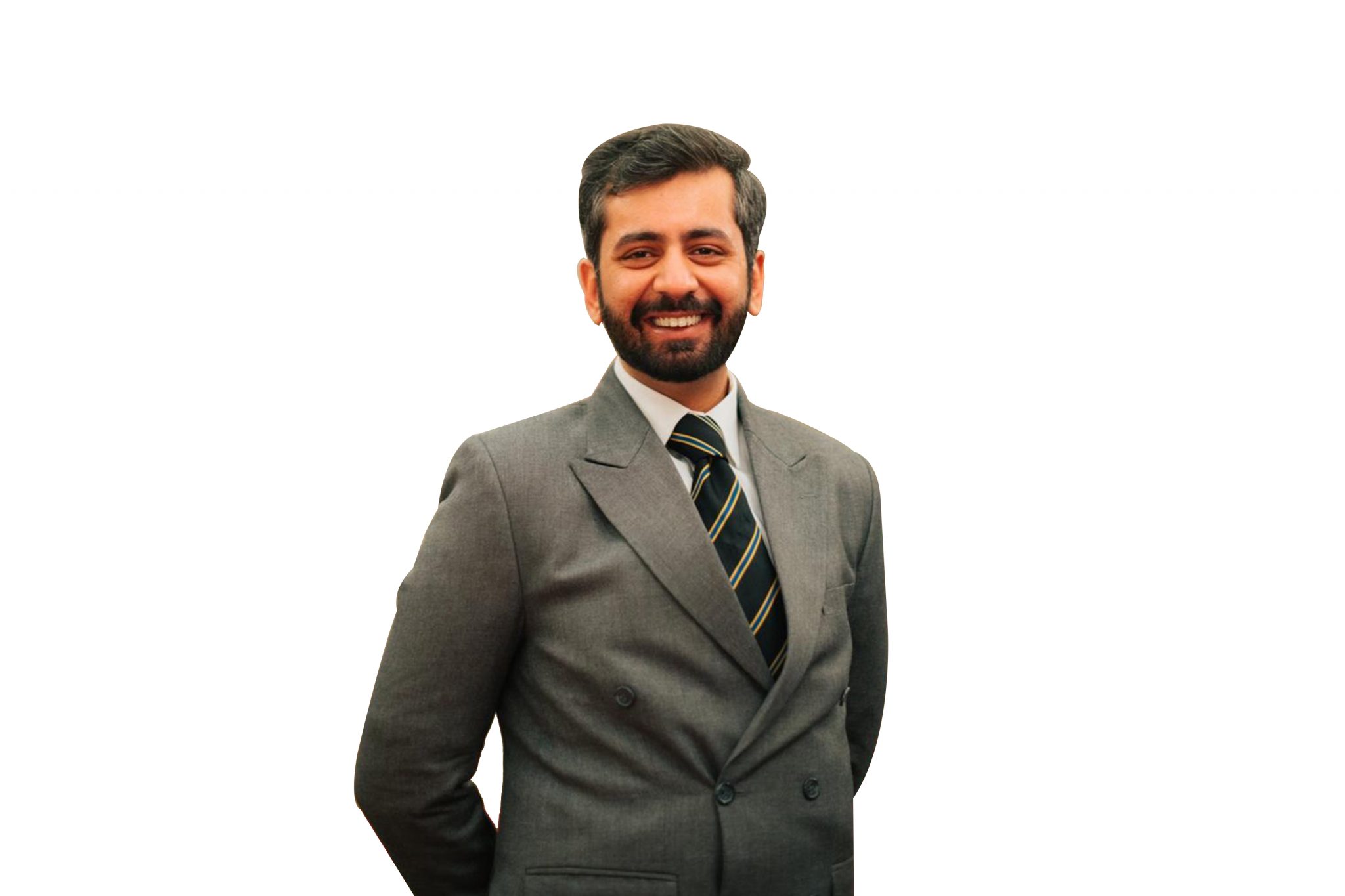 Organic. Ally is not just a business but a vision to function and expand as the pioneers in the organic beauty and wellness segments of Pakistan to obtain organic beauty and lifestyle solutions through our diverse range of products.
287
Cohort 5
Pakistani Crafts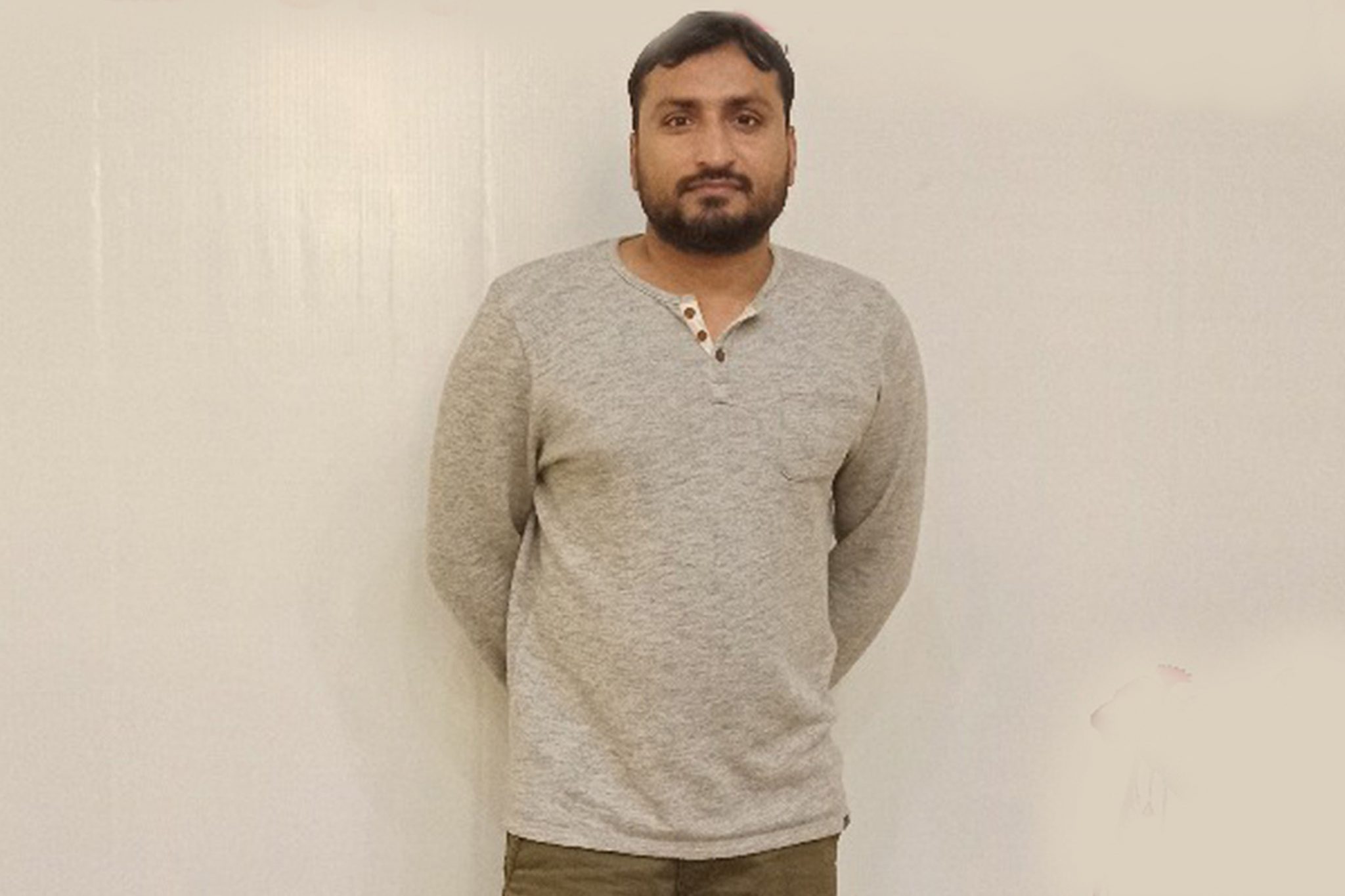 We aim to build a platform to showcase handicrafts of Pakistani artisans globally. We have built an extensive platform with hundreds of artisans and a few thousand products. The plan is to develop a skilled workforce and preserve centuries old heritage.
286
Cohort 5
Peer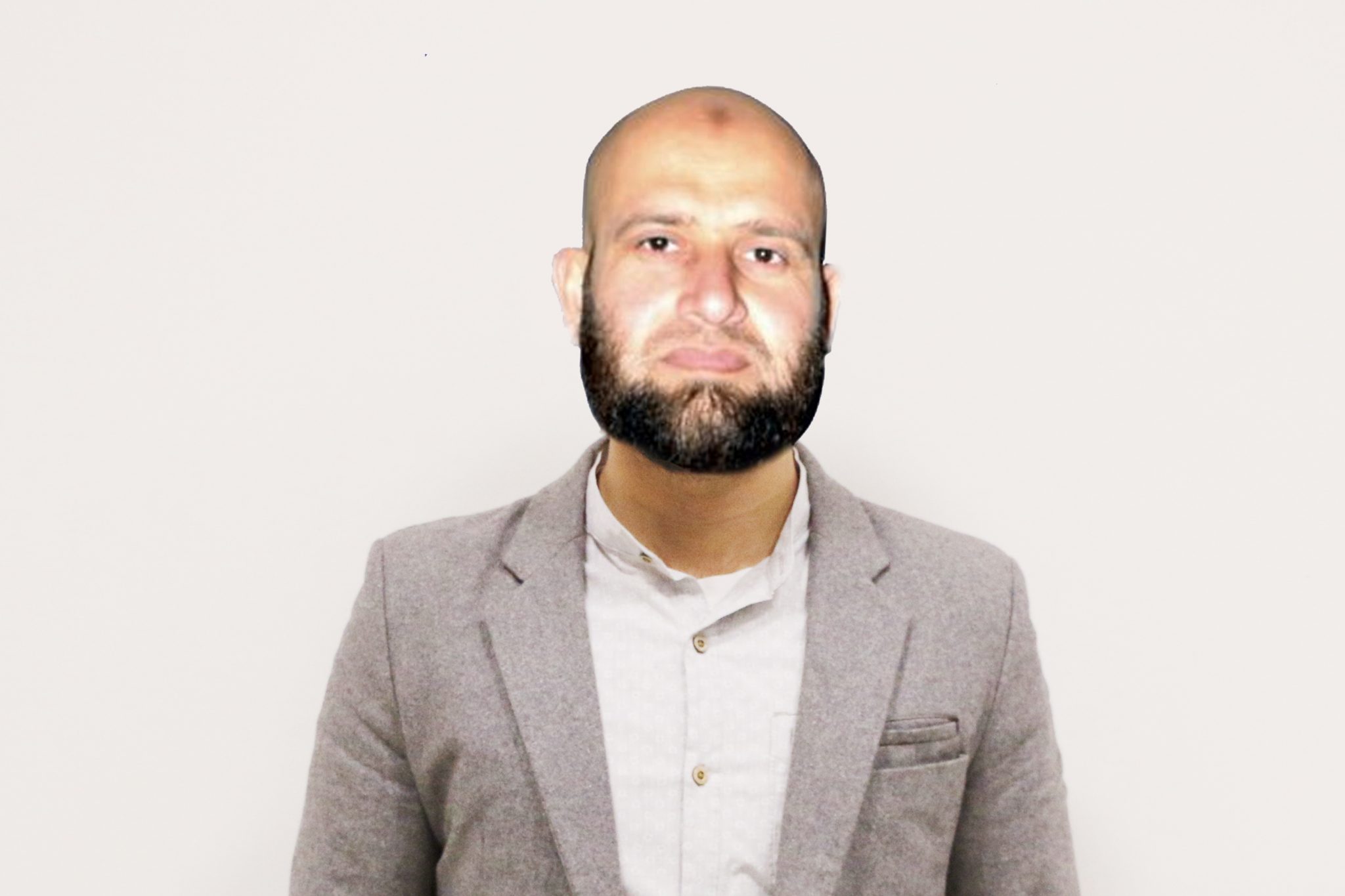 PEER assesses the attributes of individuals by annotating handwriting, behaviors and emotions. Using a mix of all three, We align workforce with the requirement of industry. We also help people to choose right career path using our algorithms.
285
Cohort 5
Peopleinbox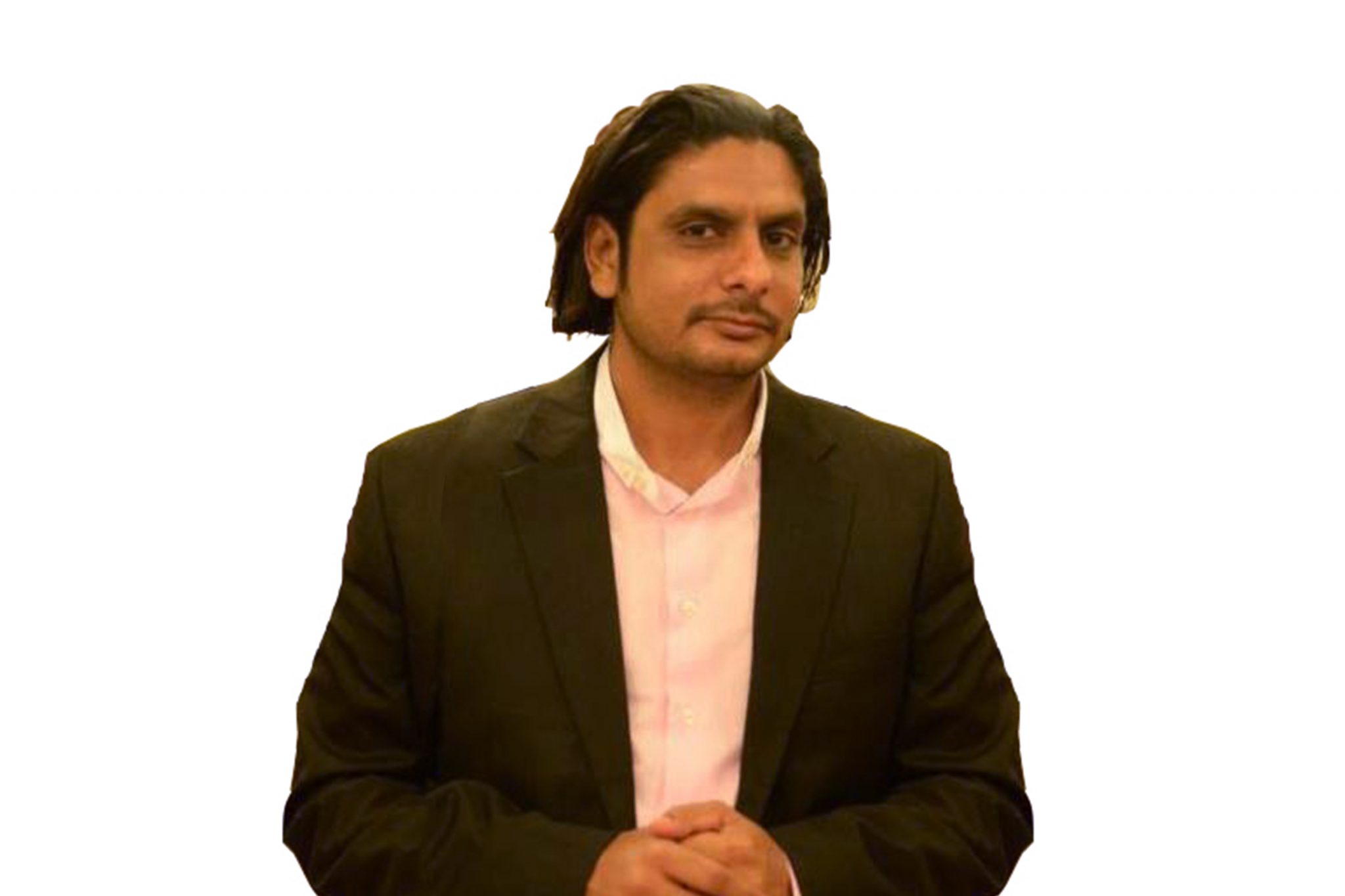 PeopleInbox facilitates researchers to collaborate with each other by becoming a technology bridge. We are creating a global searchable community of students, researchers and Industry looking to collaborate with each other.
284
Cohort 5
Power Savers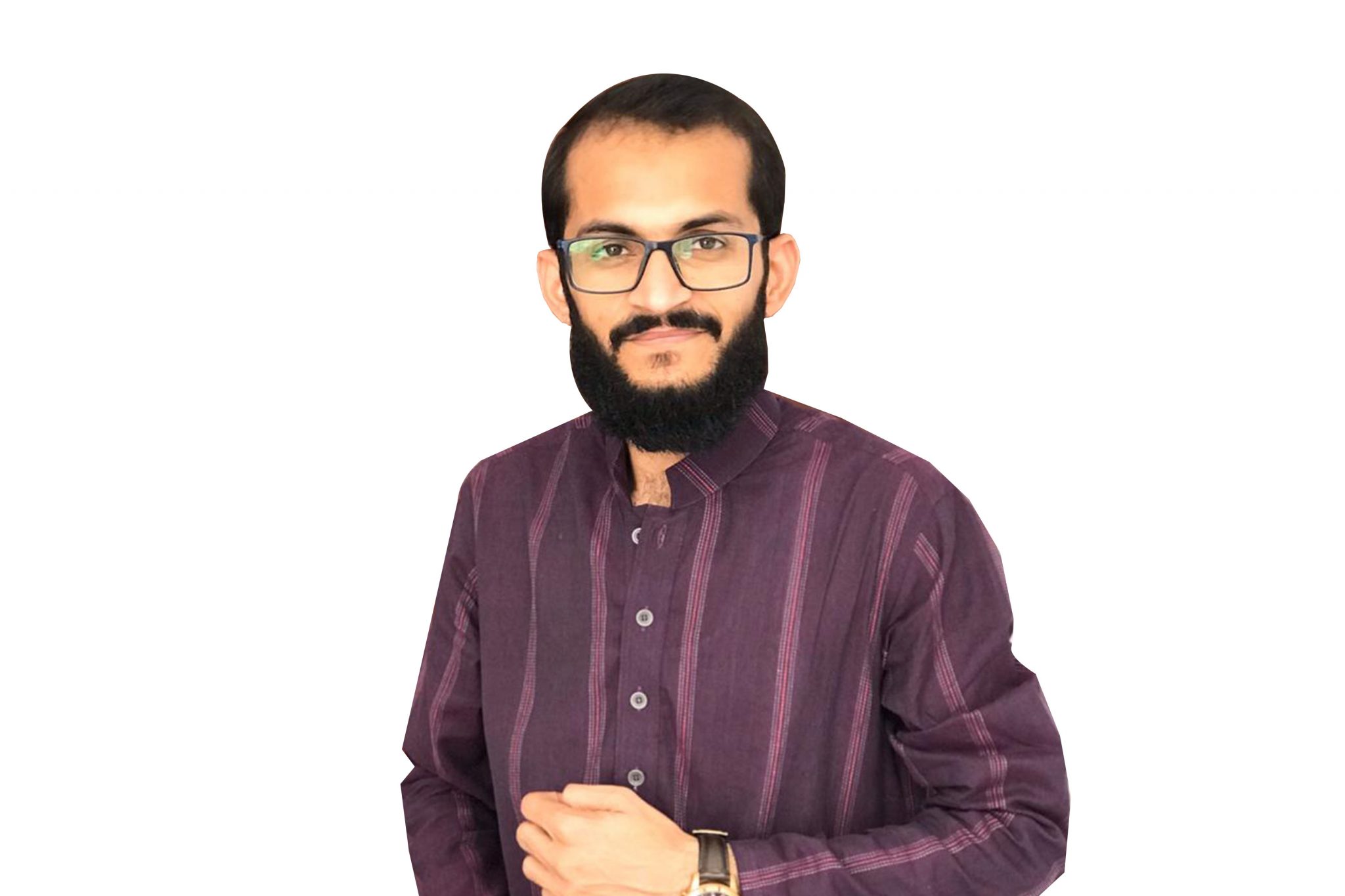 Monitors power consumption of heavy household loads and sets up charging time intervals. A time based switching socket connected to mobile app which saves energy.
283
Cohort 5
Reefew
Using artificial intelligence, Reefew summarizes news into effective and quality content and rids it from trivial details in less than no time. This grips readers' attention by saving their time and they can personalize the content based on their interest.
282
Cohort 5
STEM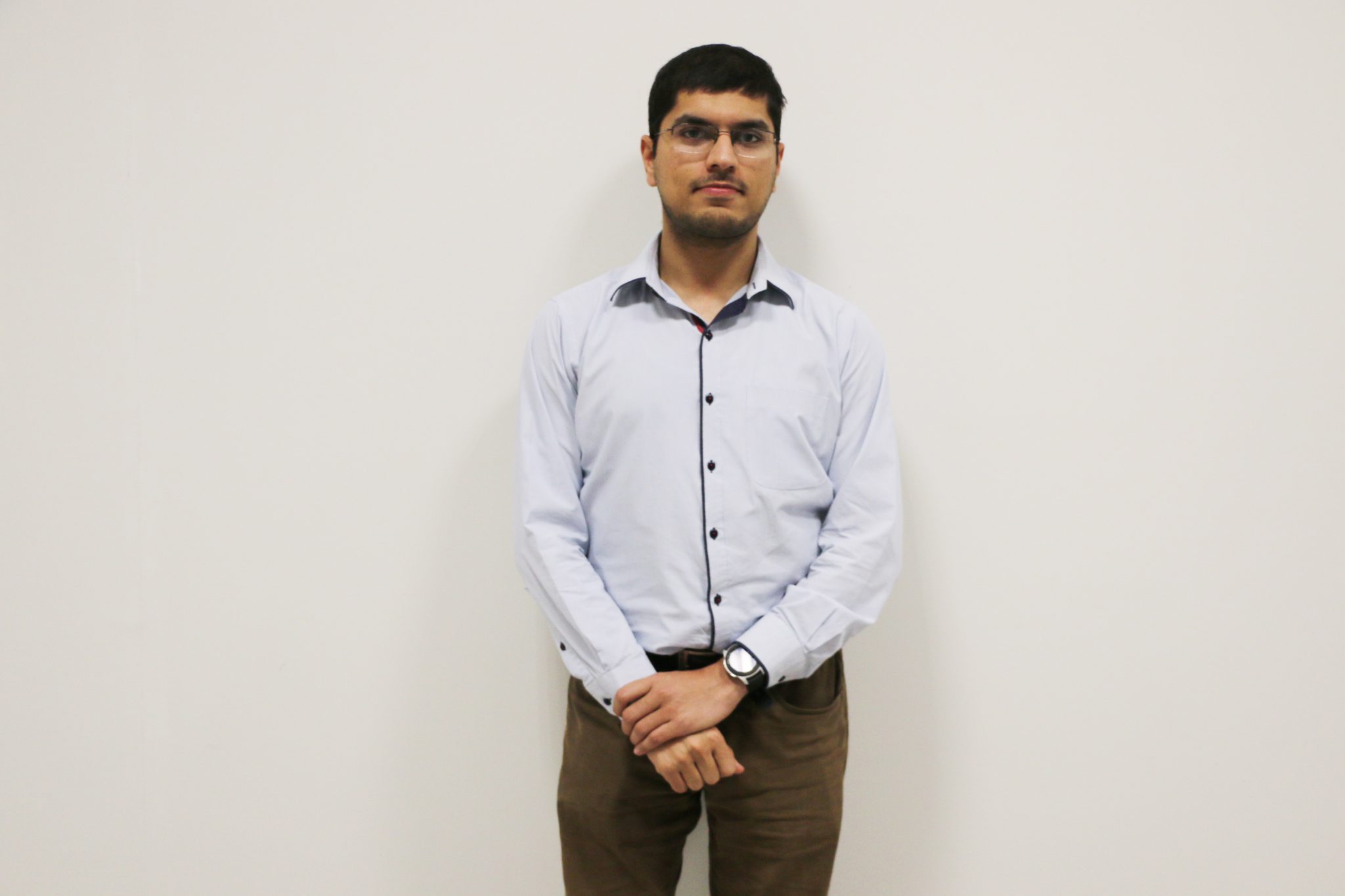 STEM is offering a complete syllabus coverage for O/A Levels sciences without any cost via technology. The goal is to facilitate students and make education accessible to everyone.
281
Cohort 5
Taghayyur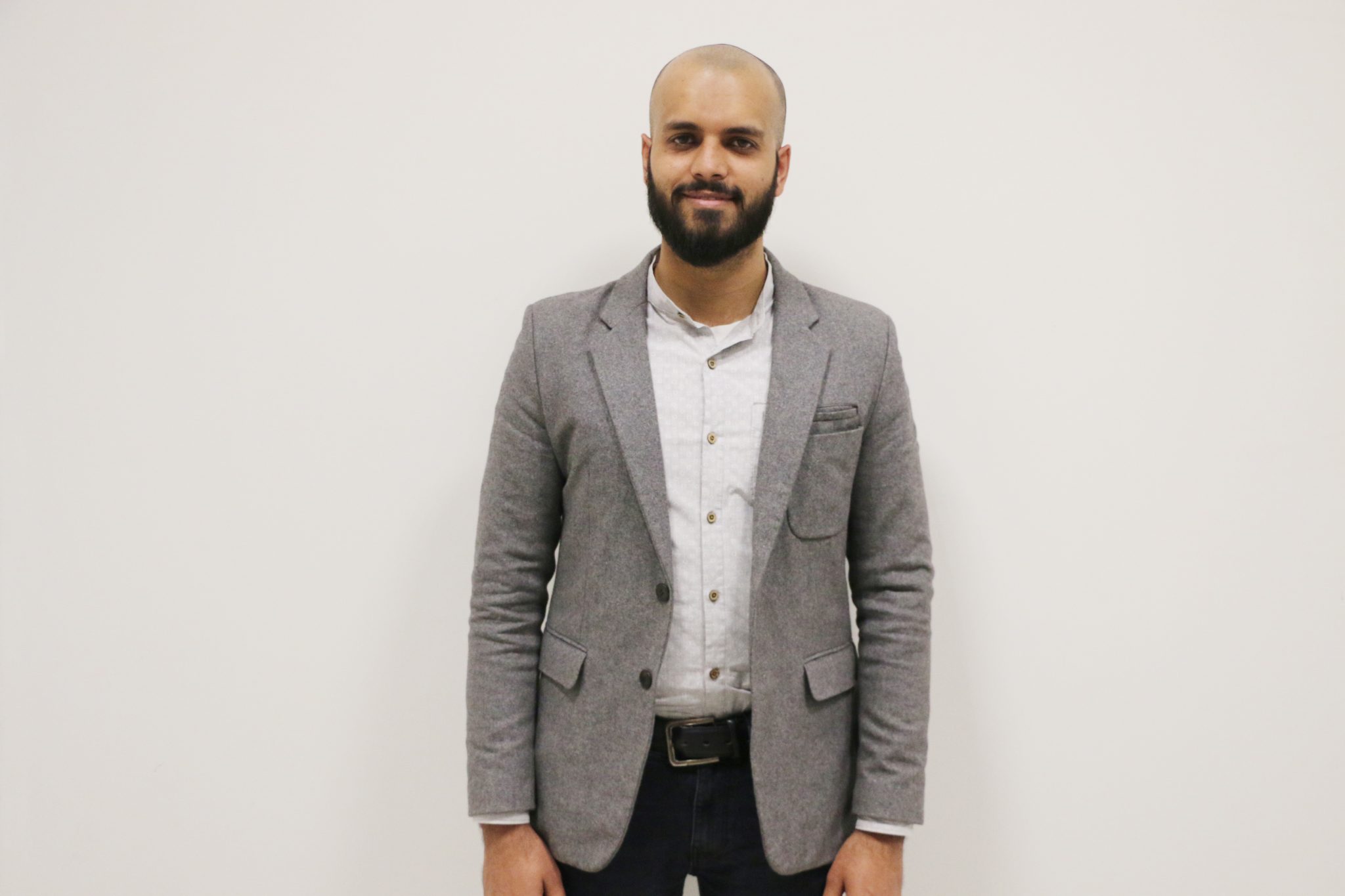 Taghayyur offers activity-based learning and career counselling to complement current education system. We try to teach modern skills on international standards so that students can improve soft Skills and Self-Awareness.
280
Cohort 5
Taleem Consultancy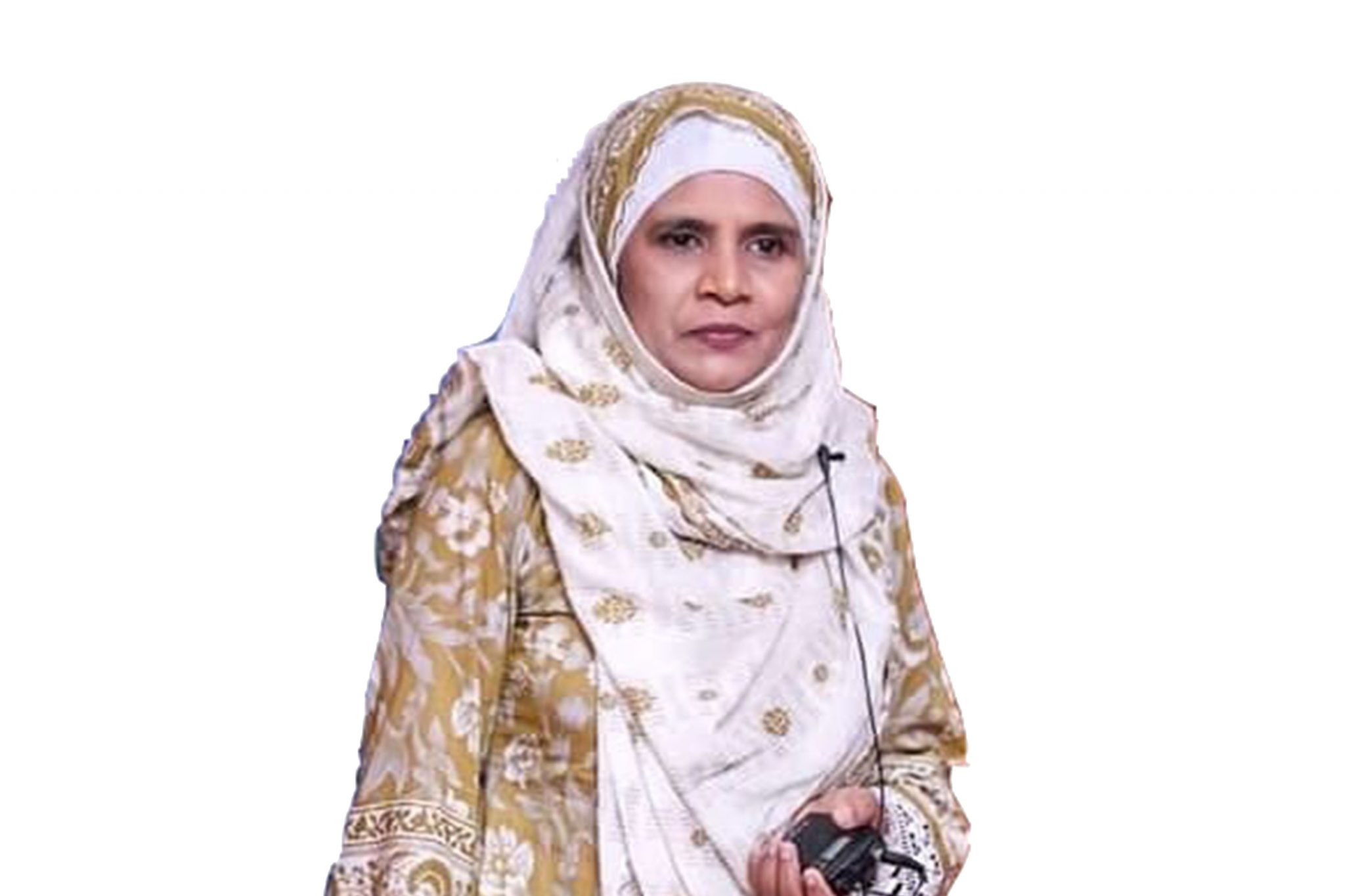 TALEEM consultancy is transforming the conventional education system through developing technology that allows kids to create engaging, customized able lessons and nurtures the learning of early learners.
279
Cohort 5
Tap Tap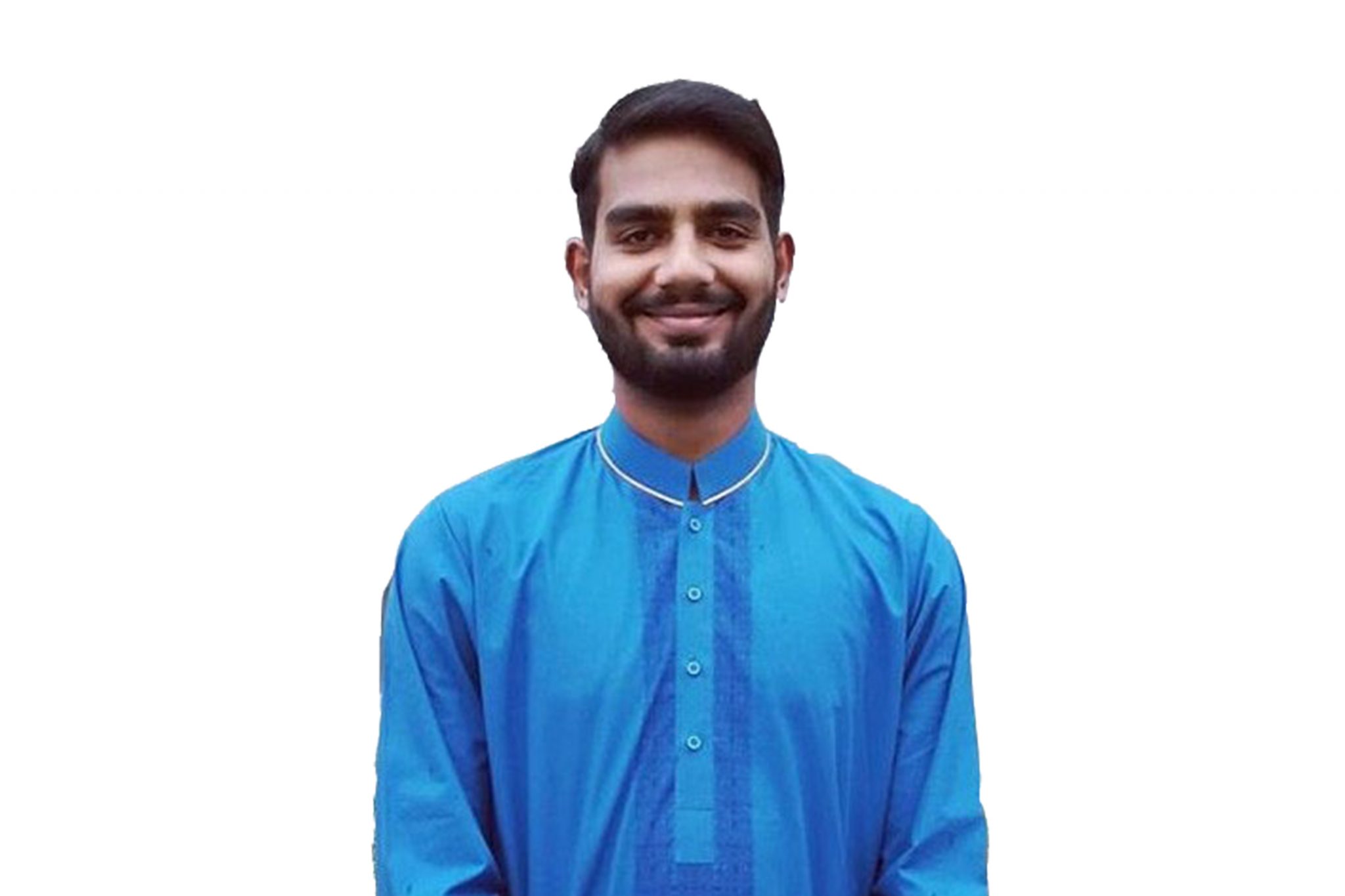 TapTap helps you to retain your focus during a session or meeting by saving only the important parts of conversations without recording the whole thing in real time.
278
Cohort 5
Tarsil.pk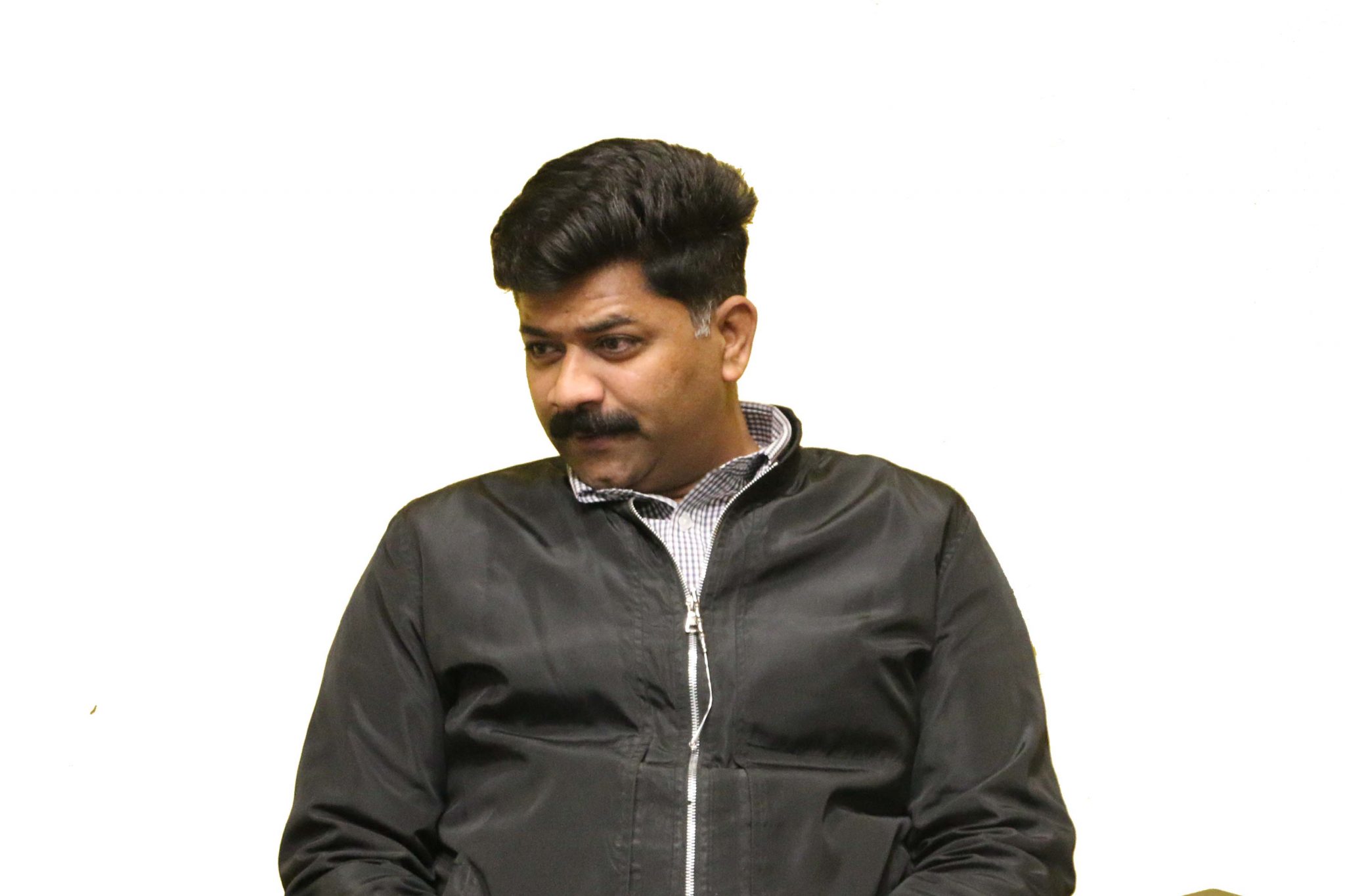 Helping small and medium businesses scale through efficient field management system. Tarsil helps optimizing field operation cost through process automation, Artificial intelligence and business analytics.
277
Cohort 5
TutorMe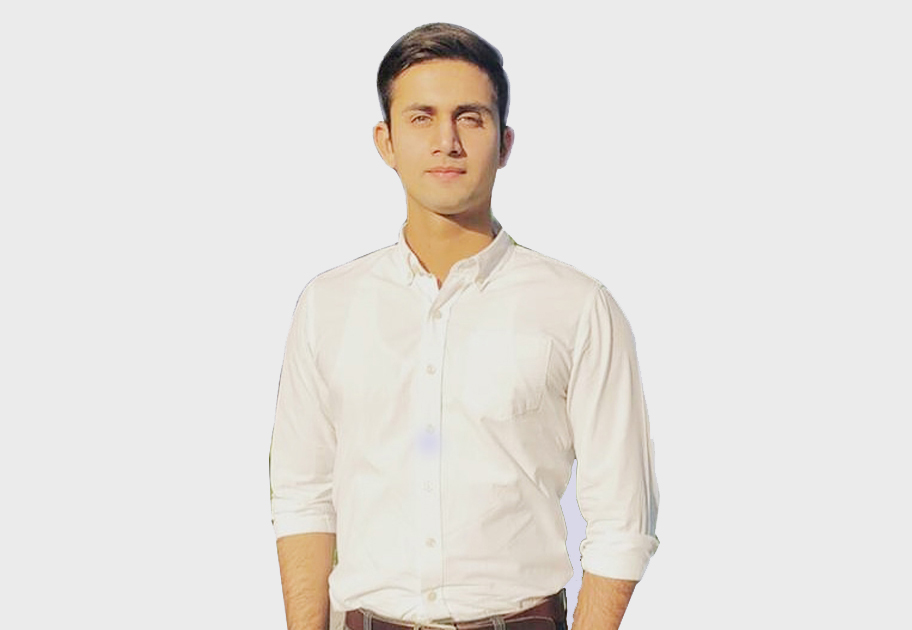 TutorMe provides on-demand tutoring, qualified tutor with highly educated background especially in the context of newly introduced educational systems in Pakistan ;O/A levels, IB system and American Education system. We have produced more than 1000 jobs so far.
276
Cohort 5
White Sip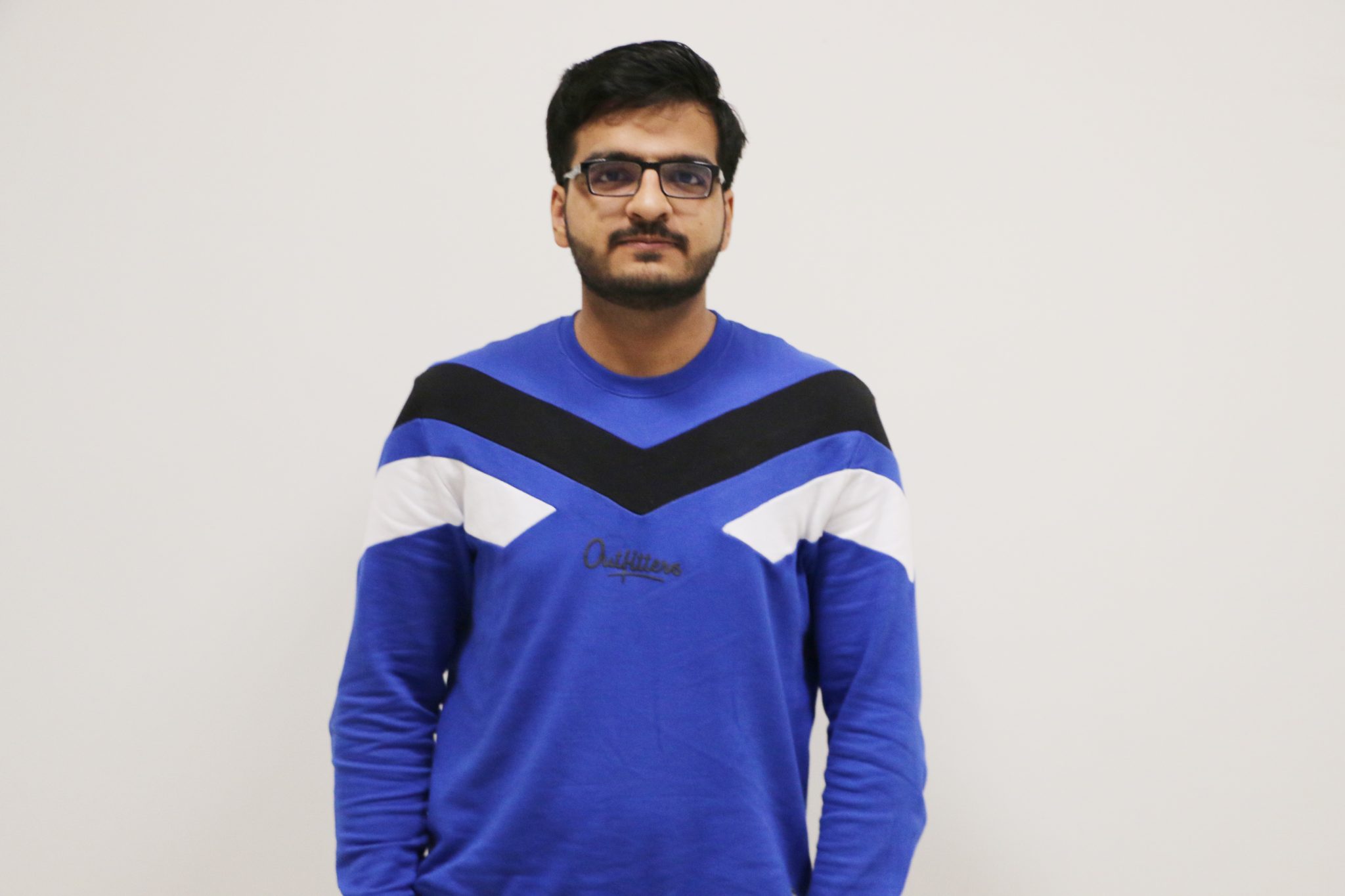 White Sip has developed milk pasteurization unit using HTST (high-temperature short time). This method kills all the bacteria present in raw milk and increases the shelf life without curdling, coagulating or altering the flavor.
275
Cohort 4
Adwheels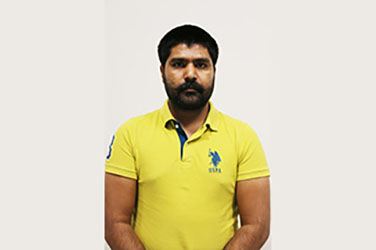 Adwheels is a 3d Hologram Smart Advertising Technology that introduces new ways of advertising that are cost-effective but digitally based and at par with the international advertising market. They offer 3D videos, billboards, and mobile media.
274
Cohort 4
Agricultural Engineering Services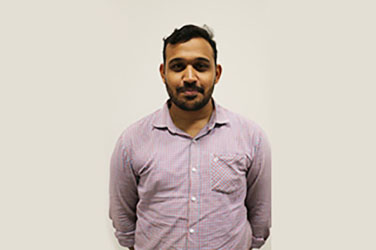 AES team is up for Increasing agriculture output through hydroponics installation and consultancy services.
273
Cohort 4
Brainality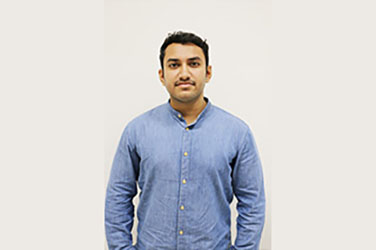 Brainality is a Virtual Reality based solution for cognitive rehabilitation. The start-up provides Virtual Reality (VR) based therapy systems for several cognitive problems. These therapies offer immersive experiences to patients assessing and proposing customized therapy plans to follow for health improvement.
272
Cohort 4
Callvet.pk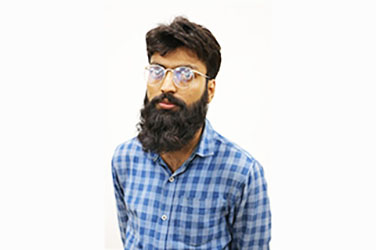 Callvet provides Health Services for birds and animals.
271
Cohort 4
Car Helpline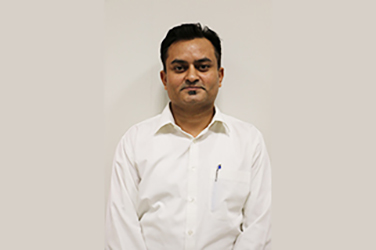 CarHelpline is Pakistan's 1st 24/7 Roadside Assistance Platform. It is a platform designed to help people who are stranded in the middle of nowhere to get emergency roadside assistance services immediately.
270
Cohort 4
Fitness Pro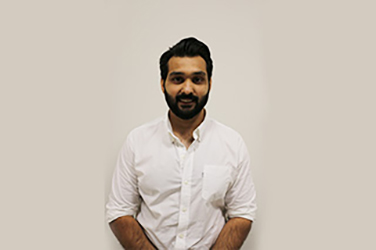 Mudeser Ali Fitness follows the mantra that one should never diet. The founder provides effective diet plans and fitness routines to ensure people can lose fat effectively without resorting to harmful pills.
269
Cohort 4
Fruitistan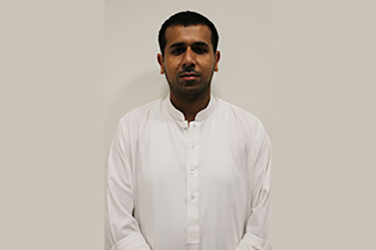 Fruitistan is a B2B Fresh Produce Supply Chain Platform that saves fresh produce from wastage post-harvest. Furthermore, it reduces the farmer's dependence on market places to sell their produce at a reasonable price.
268
Cohort 4
Fuel.Ai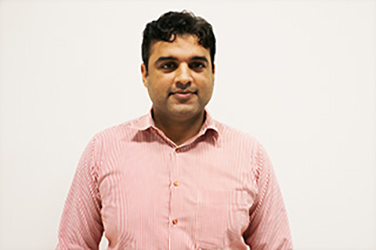 Fuel.Ai provides video analytic solutions for gas stations. They provide data and actionable insights about the customers benefitting from specified gas stations through the use of camera sensors and eventually a mobile application.
267
Cohort 4
Hyper Salon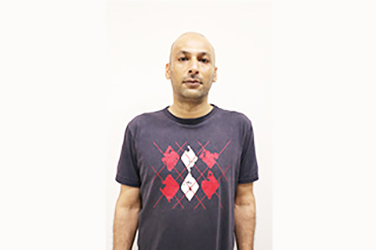 Hyper Salon provides multiple beauty solutions to women under a singular platform by regulating services being provided by different vendors. It is a digital spa and salon service that offers over 50+ amenities in the privacy of one's home.
266
Cohort 4
Industro Hub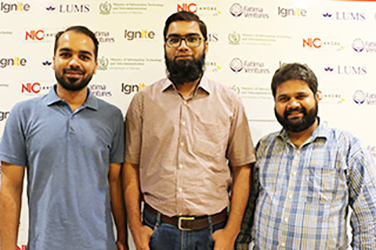 Industro Hub provides automation of the Bobbin Transport System from Simplex to the Ring department. This innovation reduces manual labor, production downtime, bobbin breakage and the yarn quality. The automation further provides an auto doffing solution while significantly bringing down the costs.
265
Cohort 4
Kuch Khaas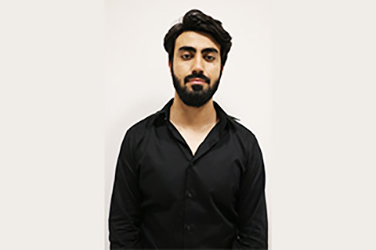 Kuch Khaas is aimed at bringing the specialty of every city to one common platform so that users can get access to the most notable and unique items from one place reducing travel hassle.
264
Cohort 4
Mini Tractor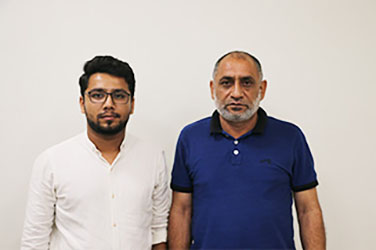 Mini Tractor provides a machine that prepares and binds wheat to produce post-harvest thereby saving time and reducing labor cost. The machines are cost-effective in comparison to what the international market has to offer and comes with 15 attachments increasing innovative usability.
263
Cohort 4
PHILLY'S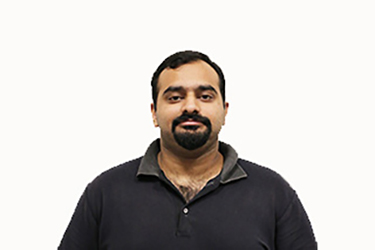 Philly's is a cloud kitchen that focuses on home delivering 7 most sought after food items under a singular brand name. They intend only to home deliver thereby reducing overall fixed costs and providing high-quality food items.
262
Cohort 4
Plus One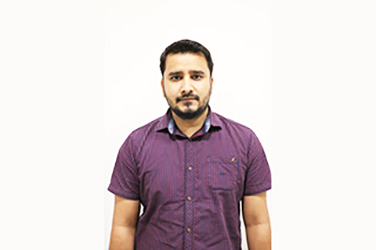 Plus One is an iPad based management solution for small and medium scaled stores and restaurants. The management solution allows sales management and provides deeper insights to the owner with respect to inventory and expenses so that owners of the stores can take timely decisions.
261
Cohort 4
Rahnumai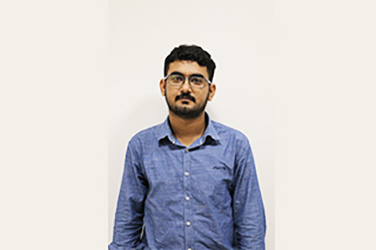 Rahnumai works towards making equal and qualitative education accessible for all. It is a portal that allows students to fill in their university applications online without having to travel to far off places. Additionally, it provides students with all required information ranging from fees structure, available scholarships et cetera without physically being present in the institutes.
260
Cohort 4
Sesame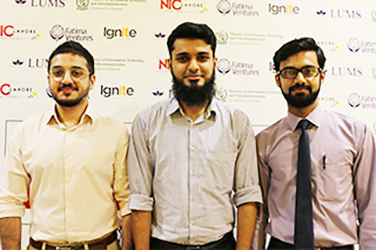 Sesame is an autonomous sandwich making and vending machine catering to the immediate need of getting a hot and fulfilling meal. The machine provides the user with easy and quick access to fresh, pre-defined or custom-made sandwiches.
259
Cohort 4
Stitch Karao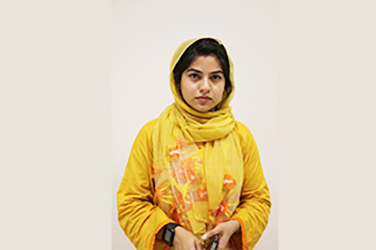 Stitch karao is a personalized, online service that provides premium quality stitching at minimal costs. Additionally, they reduce the traveling cost by delivering the final product to the doorstep of their customers.
258
Cohort 4
UAVinity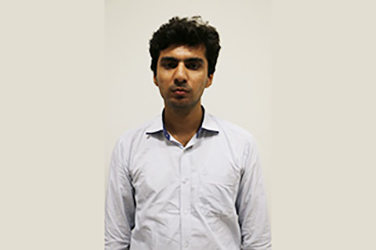 UAVinity provides drone-based mapping and surveying with AI-assisted Data Analytics in the industries of construction, mining, energy and many more. This allows easy and cost-efficient ways to collect high-resolution spatial data quickly, which otherwise would take weeks.
257
Cohort 4
Valuesbig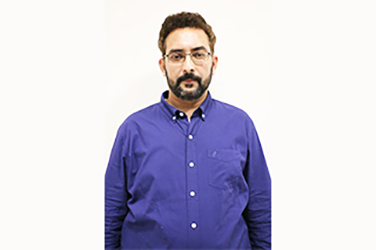 Valuesbig is a B2C portal for thousands of Pakistani exporters to sell items globally. It is an E-commerce marketplace embodying global multi-channel marketing and collective bargaining with shipping companies.
256
Cohort 4
VampWelt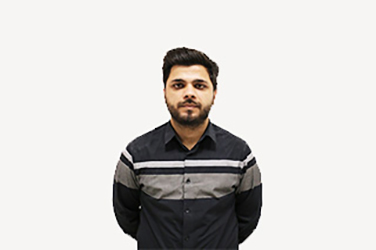 VampWelt is an e-store that sells customized, hand-crafted leather shoes nationally and internationally. It offers customization so its users can order the same design made as many times as they want to ensure the longevity of a single style.
255
Cohort 4
Zero Mika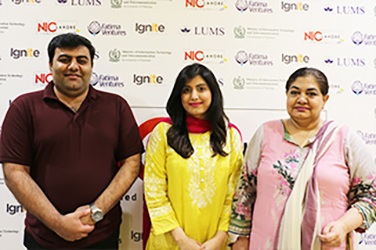 Zero Mika manufactures biodegradable Sanitary napkins and focuses on countering the use of plastic and other harmful chemicals in the production of mensuration products. The start-up manufactures products that decompose within 216 hours ensuring both female and planetary health.
254
Cohort 3
Advertelligent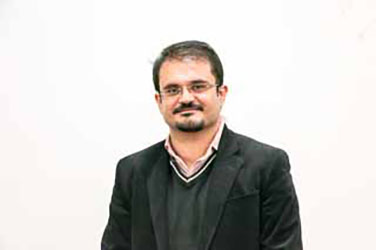 Advertelligent uses computer vision and AI to optimize conversions and optimize marketing strategy to improve the ROI on marketing/advertising.
NOT GRADUATED
253
Cohort 3
Alrrish du ciel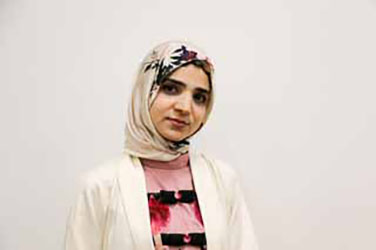 Alrrish Du Ciel is a unique one stop solution for women with specific fashion needs. It is a start-up for women seeking style, comfort and unique alternatives to pre-existing brands.
252
Cohort 3
Apna Furniture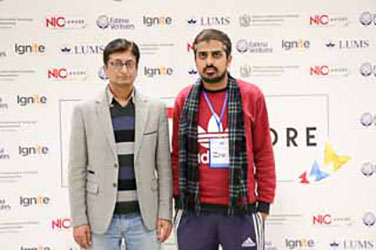 Apnafurniture.pk provides buyers with Static Reality allowing them to see required furniture product within their space in 3D before buying or physically visiting the furniture store.
251
Cohort 3
Cinch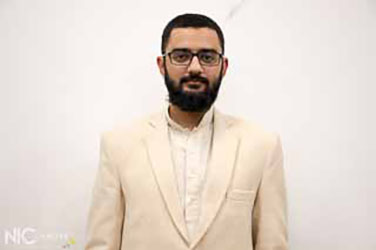 Cinch offers an online platform for clients to get required services with specifically skilled professionals in each domain with just a click or a tap through their smartphones.
NOT GRADUATED
250
Cohort 3
Cosmic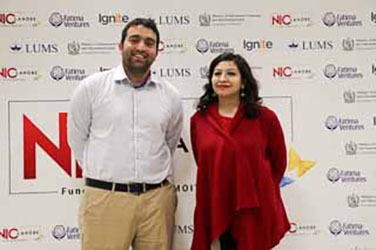 Cosmic Perspective teaches students astronomy through intensive workshops, screening shows, portable planetariums, astro-tourism activities, and thought provoking merchandise.
NOT GRADUATED
249
Cohort 3
Girly Things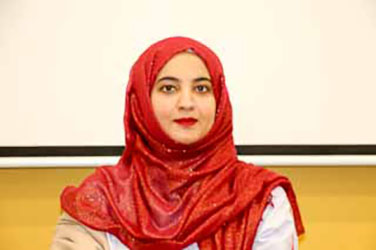 Girly Things produces a menstrual kit that includes all the essentials required by women in case of an emergency. The kit is delivered right to the individual herself.
248
Cohort 3
Hybrid 3D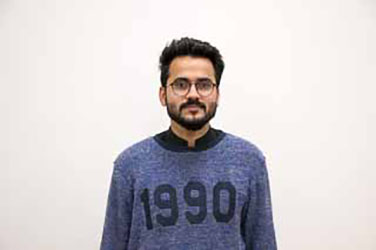 Hybrid 3-Axis is a 3D printer with a CNC machine to fulfill the demands of small-scale industries and rapid prototyping.
NOT GRADUATED
247
Cohort 3
LSA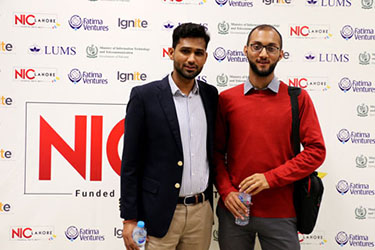 Lok Savari offers congenial services to help the tourists access the right person to arrange their trips through tour guides and operators to engage with the locals.
NOT GRADUATED
246
Cohort 3
Milkify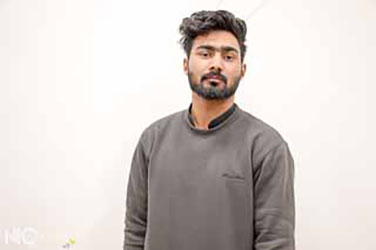 Milkify provides a technology that, with a digital cooling and balancing mechanism ensures milk being transported to homes is kept pure despite the fluctuating weather.
245
Cohort 3
Mountainise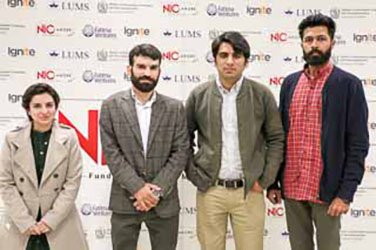 Mountainise is a small Machine Learning cog that fits in any industry to identify their problems and based on that learning, propose a solution.
244
Cohort 3
Parents Ease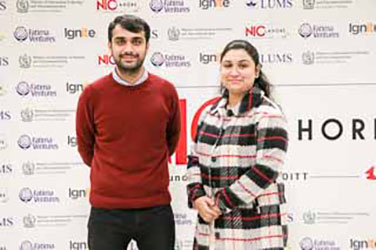 Parentsease allows customers to shop and buy all possible insurance packages as a commodity through their online portalts with APIs with IFRS.
243
Cohort 3
RC Pakistan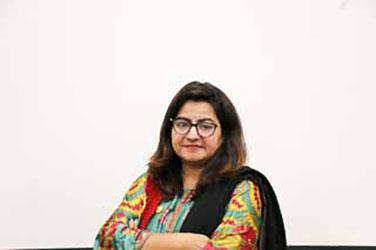 E-Tadbeer sells DIY kits every year with a complete Robotics curriculum of 3 months one can subscribe for annually.
242
Cohort 3
Rent Easy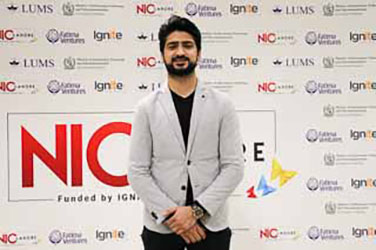 Rent Easy lets people rent idle assets by listing rooms to rent out, increasing options for accommodations by automating small hotels, guest houses through an online portal.
241
Cohort 3
Sabzi Box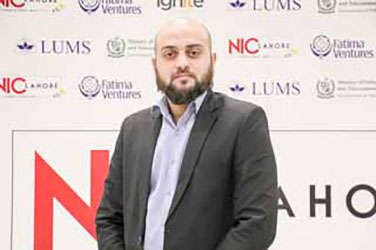 Sabzi Box is a platform where individuals can buy fruits and vegetables from any store through an app to receive a pre-prepared package upon arrival.
240
Cohort 3
SE Drop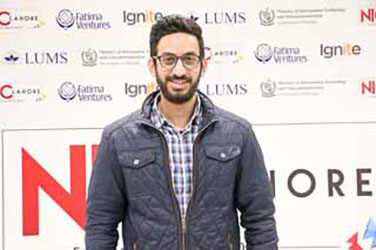 SE Drop deals with water scarcity in Pakistan. The start-up identifies the increased amount of chemicals in available water and purifies it for consumption.
239
Cohort 3
Send 2 World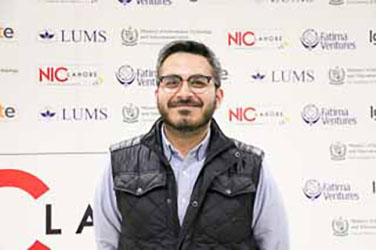 Send2World is a business that allows movement of goods internationally and door to door with sufficient ease through efficient use of logistics, and reducion of complications involved in the freight forwarding industry.
238
Cohort 3
Sleepy Turtle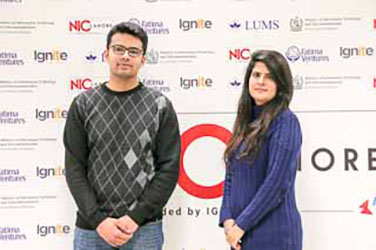 Sleepy turtle is a startup that aims to provide comfortable night wear to men of all ages and different walks of life.
NOT GRADUATED
237
Cohort 3
Smartswitch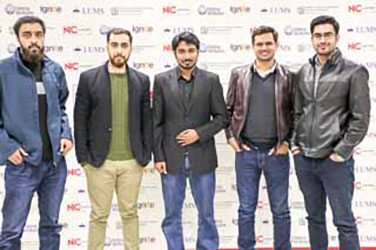 Smart Switch is a smart switch board that secures the home and reduces the electricity bill at the same time, thus, controlling energy consumption.
236
Cohort 3
SOOP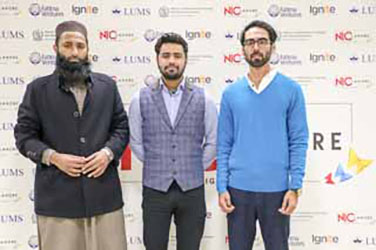 Soop allows schools to go paperless with an end-to-end digital transformation by bringing all members of academia and respective stakeholders on a singular centralized platform.
235
Cohort 3
StrawHat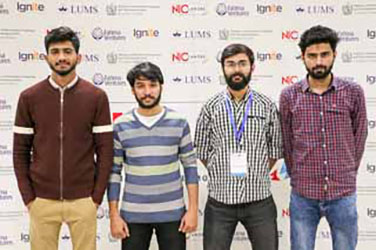 Strawhat introduces a smart helmet limiting vehicle operation unless the helmet is worn and by notifying the nearest ambulance and family members in case of an accident.
234
Cohort 3
Taajir
Taajir is a B2B marketplace and trade platform designed for small and medium businesses in Pakistan bringing traders, wholesalers, retailers, and manufacturers on a single platform.
NOT GRADUATED
233
Cohort 3
Vector Inks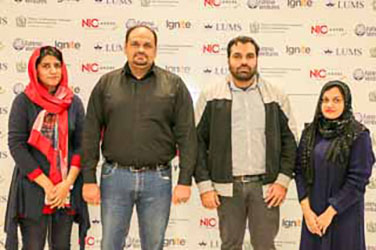 VectorInks saves time for designers and developers by reutilization of qualitative design elements at affordable prices.
232
Cohort 2
Activated-C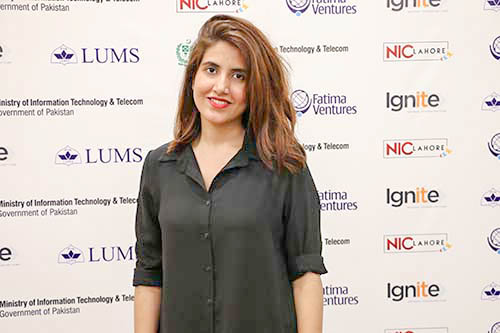 ACTIVATED C is a beauty/health brand that provides 100% organic Activated Charcoal products with no hidden chemicals or nasties
NOT GRADUATED
231
Cohort 2
AgriMart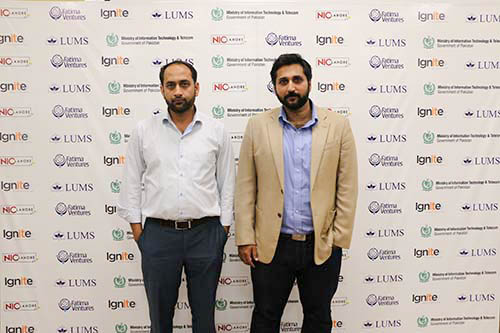 E-Mandi is an online marketplace for farmers, buyers, middlemen and stakeholders of Agri Sector
230
Cohort 2
Big Bytes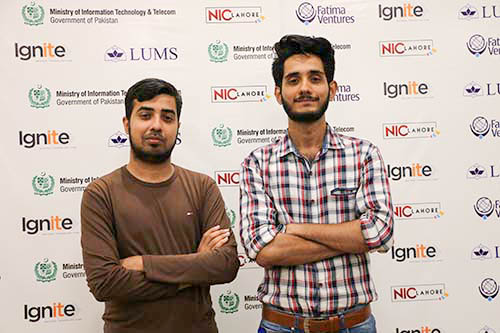 Helping educational institutes establish their own robotics clubs/makerspaces by our workshops and equipment. Also, providing robotics experts for technical guidance in engineering projects.
229
Cohort 2
Born Realist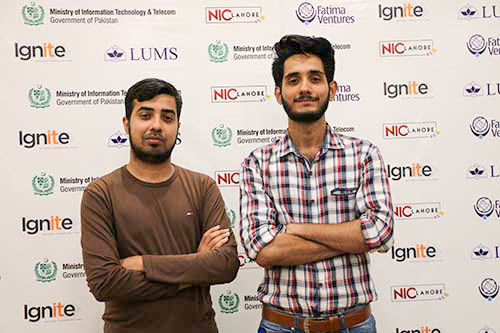 We're are better way to selling ads
NOT GRADUATED
228
Cohort 2
Careerz360
Pakistan's First Professional Networking Platform & Online Job Portal
227
Cohort 2
Cars92.com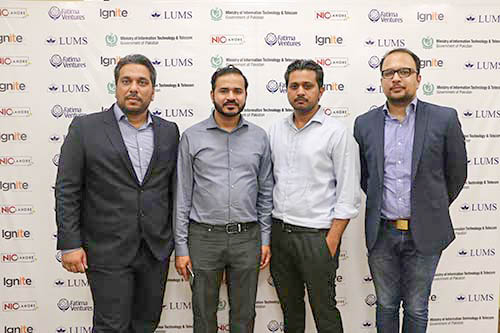 We take the hassle out of automobile selling and purchasing. Providing document clearance and an exact value to the car after a thorough check of its condition.
NOT GRADUATED
226
Cohort 2
Celeblime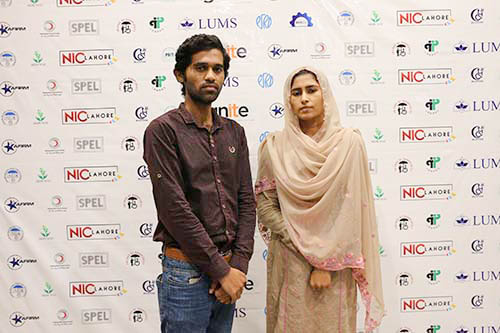 Celeblime creates stories, videos and social media content about the things young Pakistani women care about. We talk about everything from fashion and beauty to weddings and work. We even talk about relationships, from a female perspective.
NOT GRADUATED
225
Cohort 2
Comic-Con PK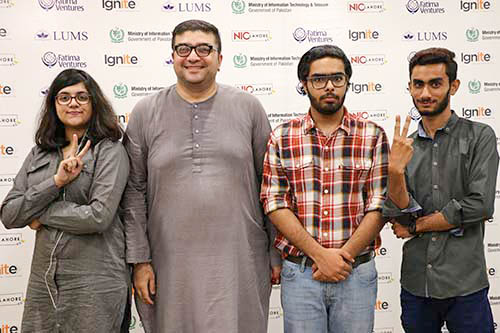 Teaching Cartoon Animation art and training personnel for Comic Book PDLCs and Animation PDLCs and Conducting awarness Campaigns for the same
NOT GRADUATED
224
Cohort 2
Entertainment Pak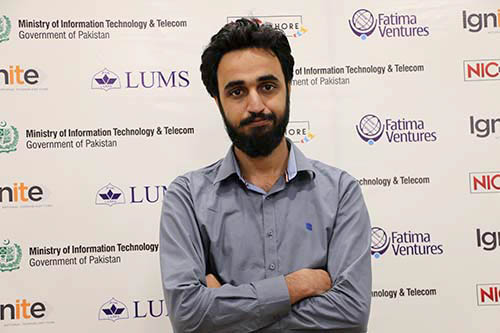 Premiere Entertainment Portal Of Pakistan providing latest news, reviews, opinions and rankings for Film and TV Industry Of Pakistan. Syndication of entertainment news for Tv and FM radio channels.
223
Cohort 2
Eryze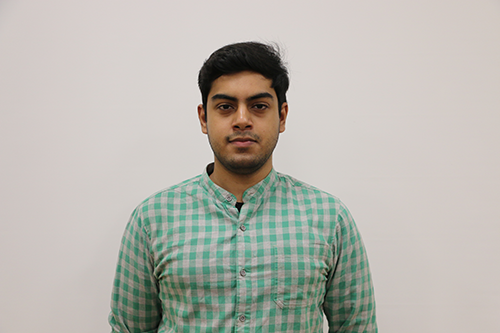 Service to promote E-Sports/Gaming in Pakistan through events, media and store
NOT GRADUATED
222
Cohort 2
HATH
Cooking and grooming classes for the help at home.
221
Cohort 2
Health Homie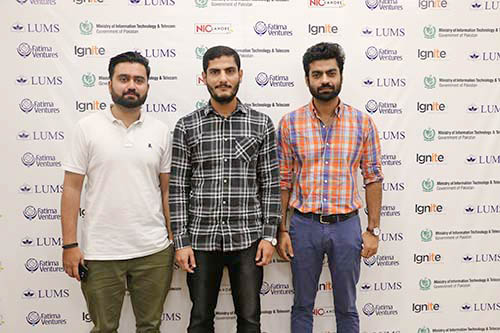 220
Cohort 2
Home Innovation
Home innovation provide plug and play home automation in an instant with all the appliances control as well.
219
Cohort 2
Ilm Rohi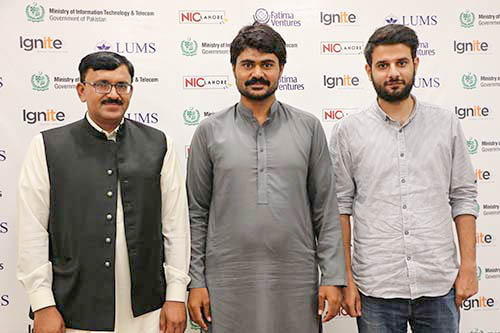 Blended learning teacher education program
218
Cohort 2
Mawazna.com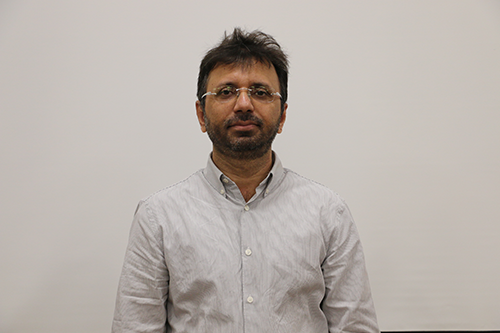 Mawazna.com is a financial services comparison platform focusing on insurance, banking, telecom and investments sectors
217
Cohort 2
Mitti Ghar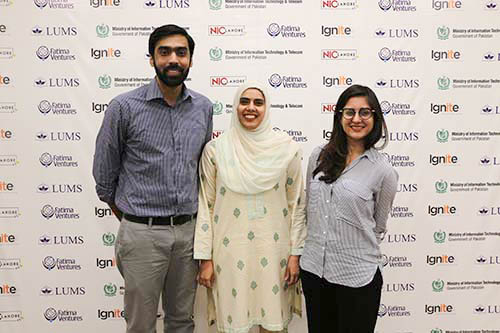 Toxin free clay flameware & tableware to promote healthy cooking & eating.
216
Cohort 2
PooledIn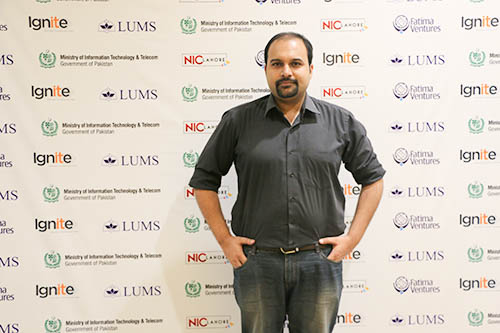 Its an application / online portal to facilitate the traditional ballot committee system for savings
NOT GRADUATED
215
Cohort 2
Pro'tato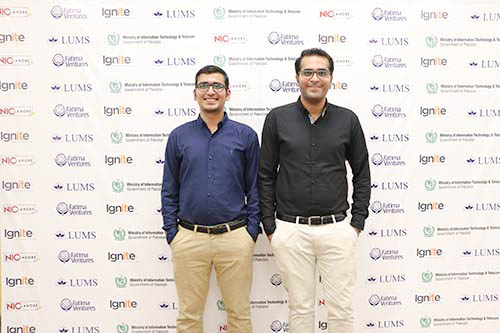 We aim to increase agricultural value addition to further capitalize on the agro-based economy here in Pakistan.
NOT GRADUATED
214
Cohort 2
RADA Technologies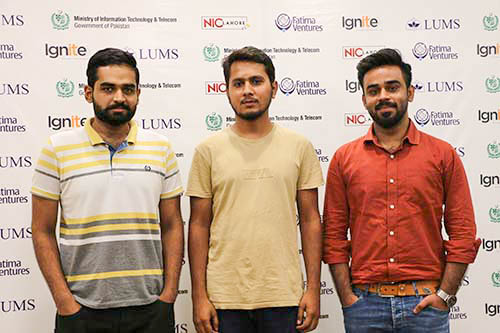 We are trying to automate food industry
213
Cohort 2
Reconstruct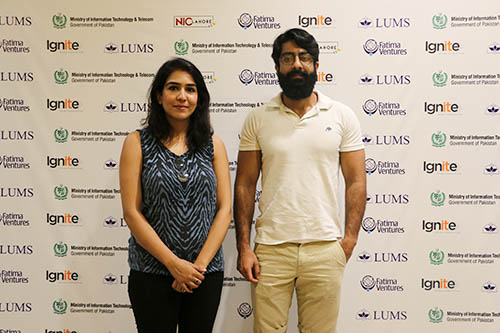 Online/App based individualized fitness coaching by certified individuals (Training & Nutrition)
NOT GRADUATED
212
Cohort 2
Roady's Cafe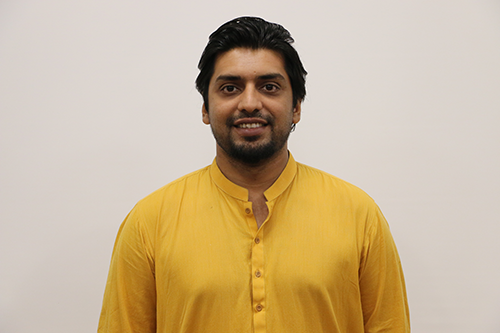 A 'Plug and Play" food cart with all requisites – recipes, supplies, employee trainings etc.
211
Cohort 2
ShajarArt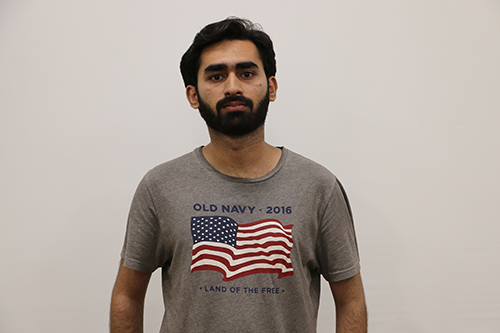 ShajarArt provides urban horticulture solutions.
NOT GRADUATED
210
Cohort 2
The Support Group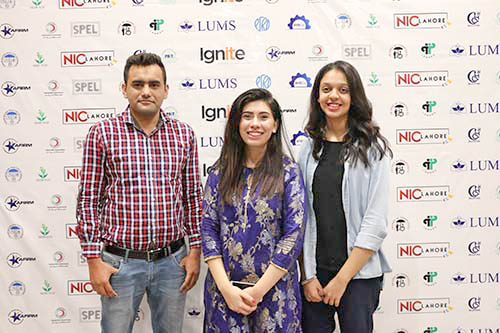 TSG provides therapeutic services to the community and private/public organizations.
209
Cohort 2
Trash Masti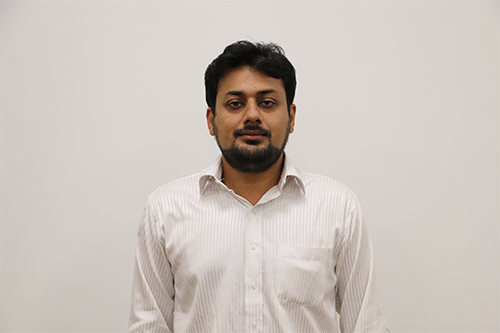 Turn your trash/recyclables into cash using online application.
208
Cohort 2
Truck It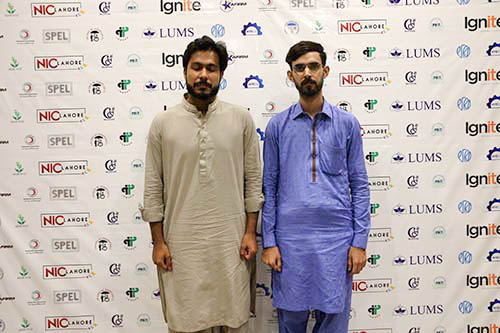 We transport goods using large vehicles
NOT GRADUATED
207
Cohort 2
Vceela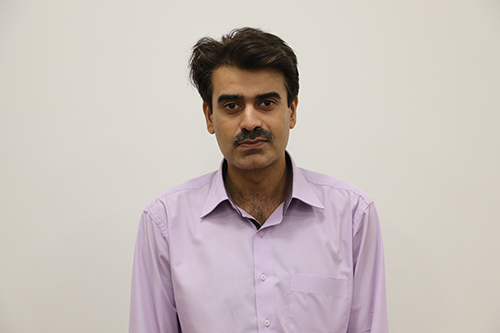 Vceela is a Pakistani handicraft ecosystem which is going to connect every artisan directly to local and international market.
206
Cohort 2
VCPS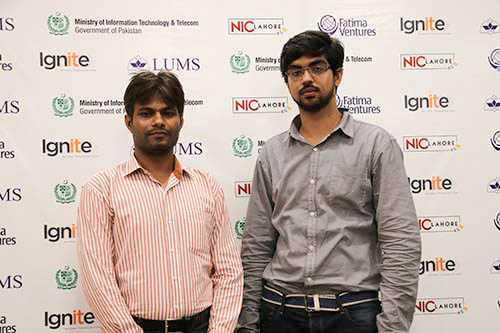 Vehicle Collision Prevention System : its a system to prevent vehical collision in case of driver distraction by taking over vehical control.
NOT GRADUATED
205
Cohort 2
The Web Theatre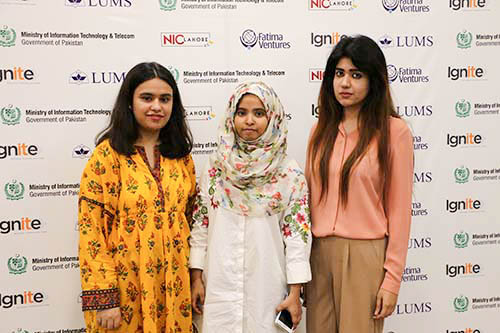 Pakistan's first literary web channel.
NOT GRADUATED
204
Cohort 2
Women's Press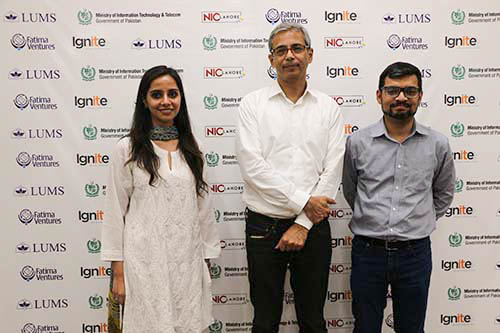 Publisher of books and research publications for schools, universities and institutions of higher education.
NOT GRADUATED
203
Cohort 1
Aero Engine Craft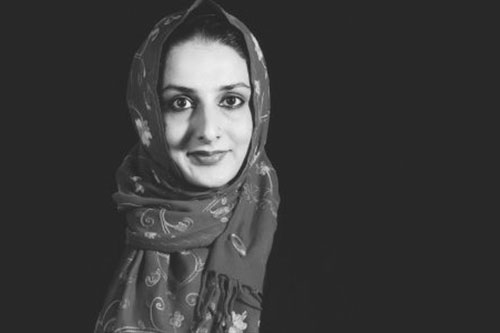 Developing contrail-free aero-engines for reduced global warming and induced artificial rain during aircraft flight through on-board water recovery from fuel emissions
Sarah Qureshi
202
Cohort 1
Amna Sharif Jewelry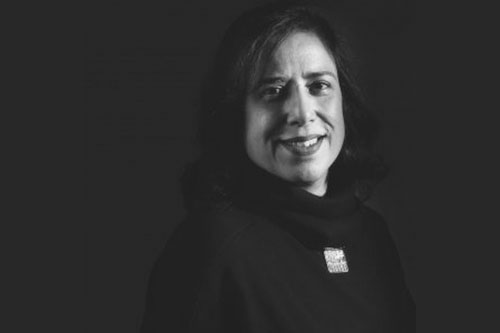 Design & produce handcrafted silver jewelry in its purest form.
Amna Shariff
201
Cohort 1
Edtech Worx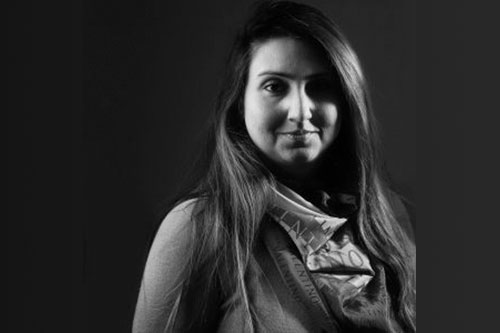 An experiential learning platform that offers online digital products for business education targeting university students and corporate executives.
Dr. Farrah Arif
200
Cohort 1
Fine Traders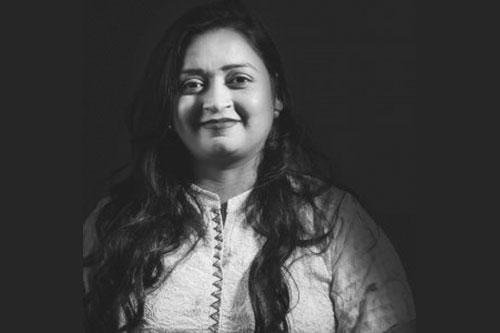 Facilitating consumers at their door step by providing home appliances on easy installments.
Shabana Jamshaid
199
Cohort 1
LATZ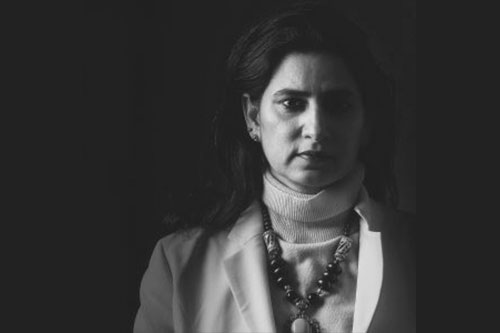 Lahore Amateur Theater Zealot is providing quality entertainment through theater.
Huma Ejaz Zaman
198
Cohort 1
R- Academy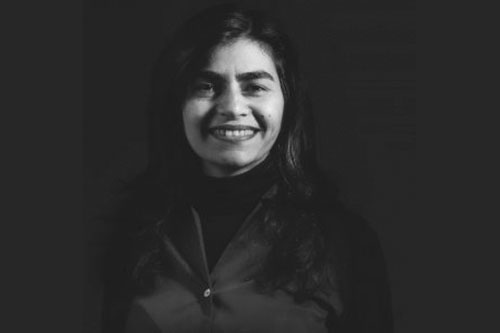 A beauty salon that empowers women by upskilling them for the beauty industry in Pakistan.
Rukhsar Hussain Khan
197
Cohort 1
Varras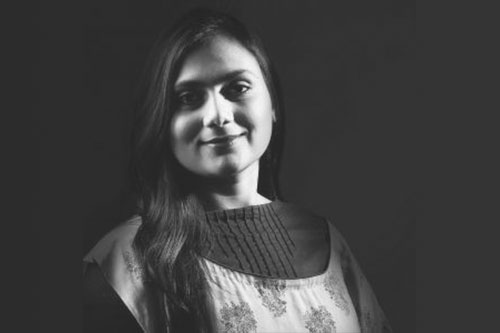 Made-to-Measure your outfit within 24 hours with quality assured.
Arshia Mahrukh
196
Cohort 1
Zari Faisal Designs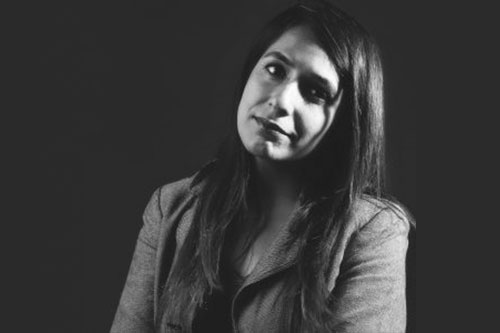 An e-commerce based fashion and lifestyle products and content influencer platform. Manufacturing high end clothing at high street prices and retail them via website.
Zarlasht Faisal
195
Cohort 1
AYECO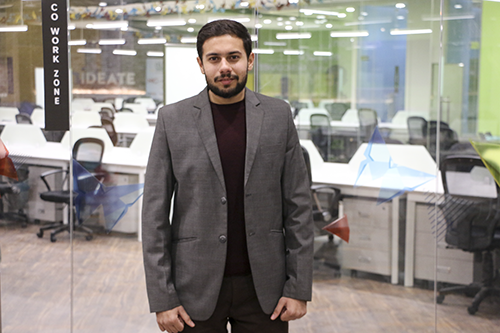 We are enabling the disabled to mobilize on their own, without the aid of the attendent, by using our sophisticatedly designed android and voice controlled wheelchairs
194
Cohort 1
Base Plan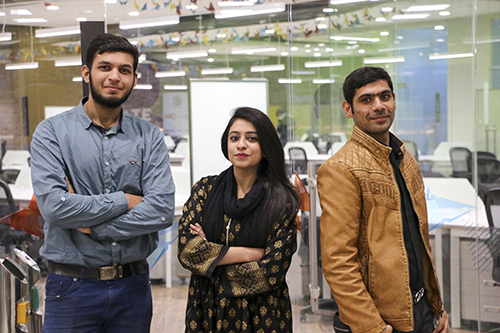 We empower wholesale business honors to optimise business operations and keep data.
193
Cohort 1
Blushee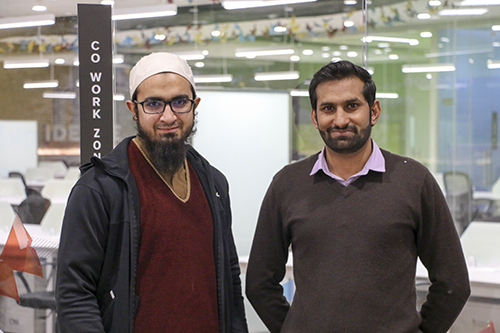 A mobile & web application, enabling patients to get free diagnosis of skin diseases using Artificial Intelligence and Machine Learning.
192
Cohort 1
Cake Factory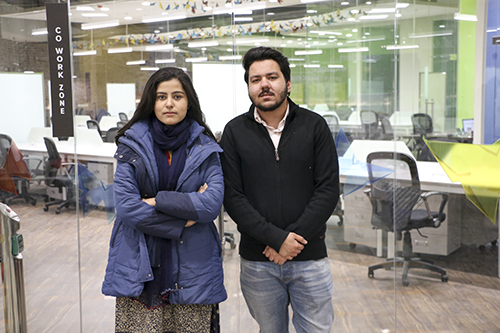 Marketplace for home based bakers
191
Cohort 1
Education Speedy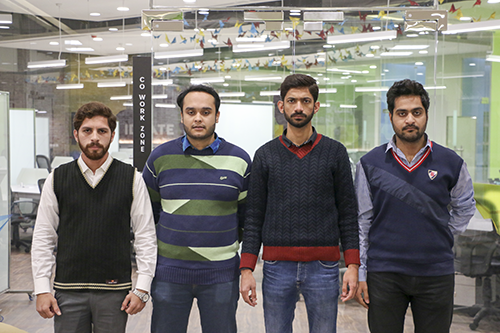 Converting the current curriculum from text to visual through 2D and 3D animation
190
Cohort 1
EDX Link
Online Platform for preparing pakistani matric and intermediate students for exams and teachers for test making solutions
189
Cohort 1
E-Surge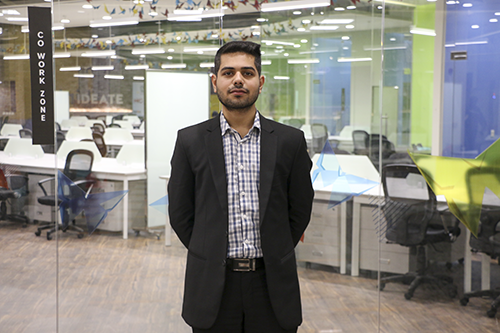 Providing an online pre incubator for start ups
188
Cohort 1
Greenovation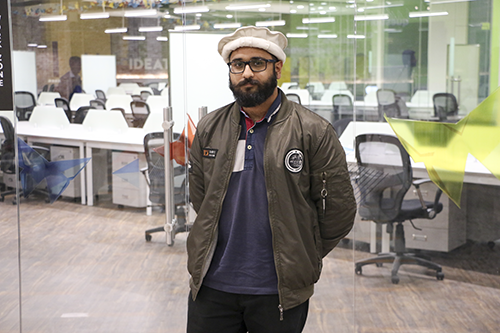 Devising processes for more sustainable future from waste management and energy
187
Cohort 1
KHIRD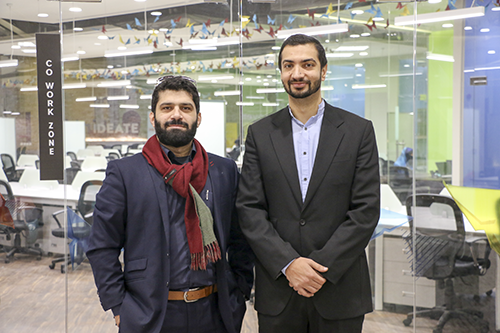 Software platform for distribution of digital literary content in URDU
186
Cohort 1
MLQ Inventions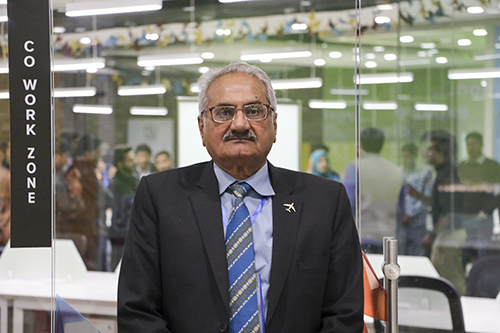 Art to Part; Engines with an Edge
185
Cohort 1
Micro-Nets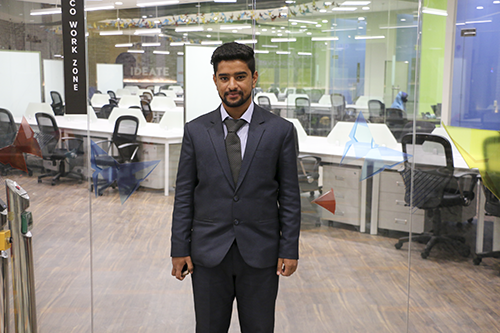 A magnetic product that fulfills the structural and visual requirements to help students self explore and teachers for curriculum development.
184
Cohort 1
Paitoo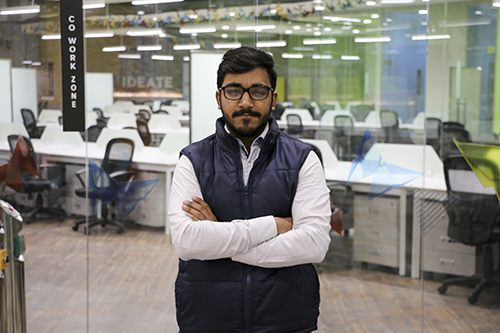 Food Discovery platform which enables people to share their dining experiences
183
Cohort 1
PakBuildMart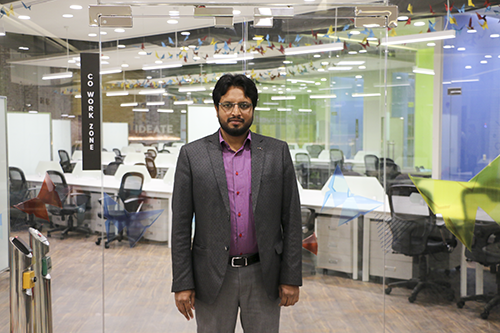 Building construction services and building material supplies through an online platform
182
Cohort 1
PakGel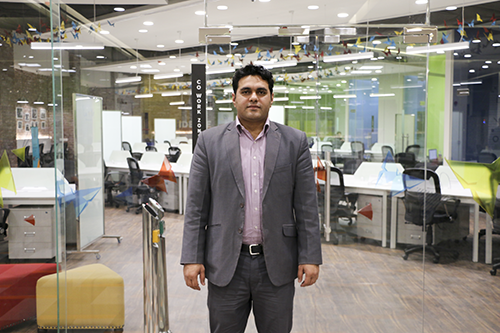 We create books, games and other products for children, in order to increase language proficiency and learning through reading, playing and listening to stories
181
Cohort 1
Qanoon Online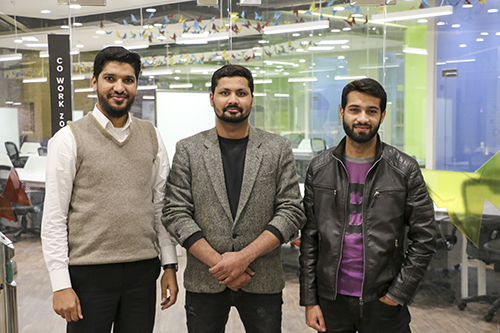 Pakistan first online exclusive lawyers market place and bringing automation in legal industry
180
Cohort 1
Spice Affairs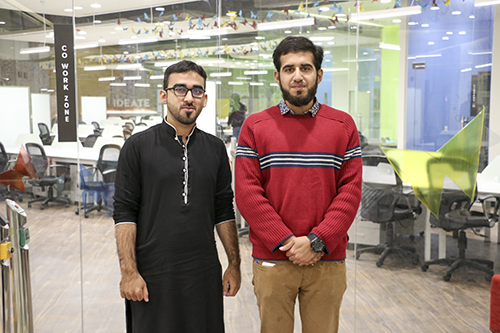 Providing home cooked meals to universities, hostels and offices
179
Story Kit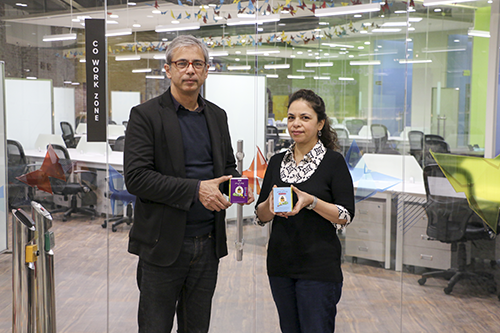 We create books, games and other products for children, in order to increase language proficiency and learning through reading, playing and listening to stories
178
Taleem Dost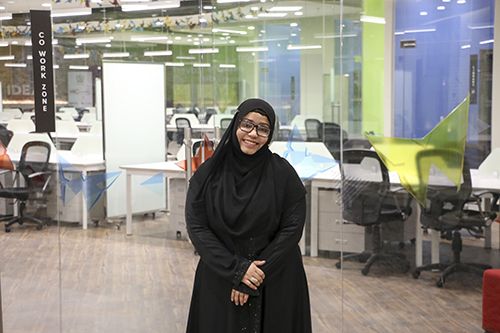 Pakistan First and comprehensive education platform for students who cant join academy or afford tutors for their exams preparations
177
Cohort 1
Udaan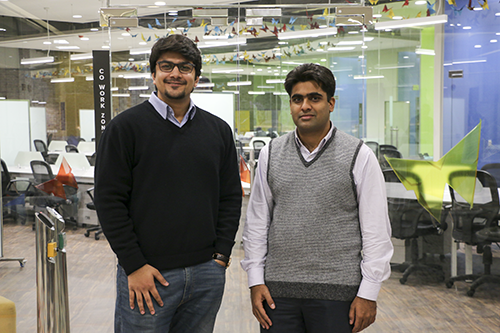 Uraan's dream is to help Pakistani students to choose a career path they love. We provide a platform where the students can elevate their personality so that they soar in their professional world.
176
Cohort 1
Zongo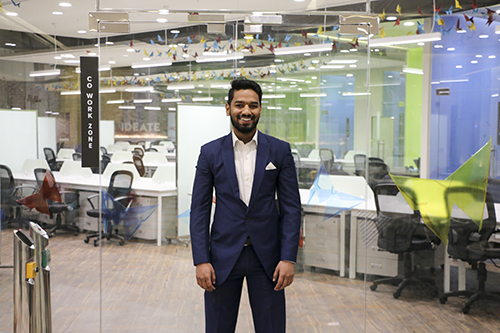 Change the way you checkin your guest and attendies by using cloud technology and multiple access points to make it easier for you
Cohort 1
Spice Affairs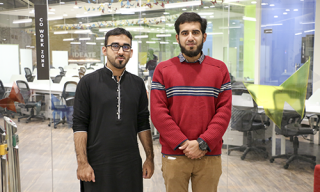 Providing home cooked meals to universities, hostels and offices
Story Kit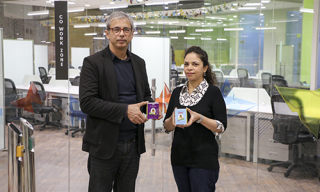 We create books, games and other products for children, in order to increase language proficiency and learning through reading, playing and listening to stories
Taleem Dost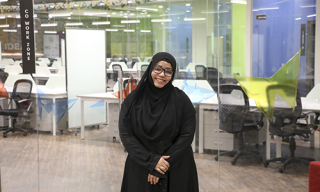 Pakistan First and comprehensive education platform for students who cant join academy or afford tutors for their exams preparations
Cohort 1
Udaan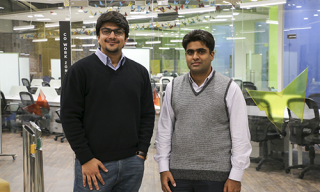 Uraan's dream is to help Pakistani students to choose a career path they love. We provide a platform where the students can elevate their personality so that they soar in their professional world.
Cohort 1
Zongo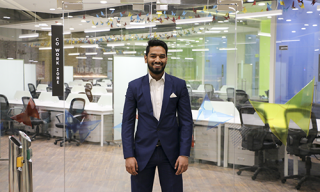 Change the way you checkin your guest and attendies by using cloud technology and multiple access points to make it easier for you