Foundation Council
Thought leaders, trailblazers and visionaries; meet the eminent entrepreneurs and venture capitalists who curate, inspire, mentor and monitor the progress of cohorts with a singular focus on their success.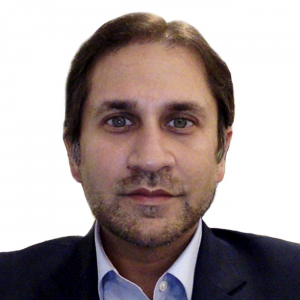 Co-Founder & Managing Partner, Zayn Capital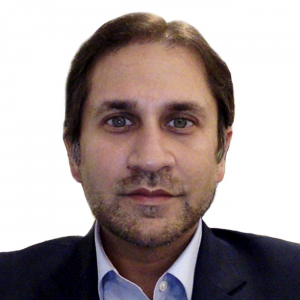 FAISAL AFTAB
Faisal is a Co-Founder of Zayn Capital; He is the Managing Partner of Zayn Capital Frontier GP, a venture capital fund with a primary focus on seed and growth stage ventures in Pakistan and MENA.
His notable investment calls include some of the top names in the regional startup ecosystem: GrocerApp, KTrade, Truck It In, Bookme.pk, Roomy.pk, Bagallery.com, MandiExpress.pk and KnowledgePlatform.com.
Previously, Faisal was a founding team member of Lakson Venture Capital (Lakson VC); he built the fund from the ground up and led the team as Managing Partner & Executive Director.
As an early Bitcoin and Ethereum investor, Faisal has a deep understanding of global macros and blockchain's implications on the digital economy.
Faisal has an MBA from Oxford University, joint Bachelor's and Master's degrees from Michigan State University USA. He has also been an investor in Hedge Funds, Venture Capital Funds and an active Angel Investor for over 15 years. Faisal is a limited partner of the Silicon Valley-based Venture Capital Fund 500 Startups.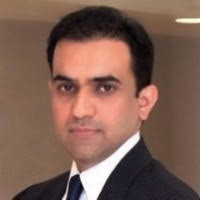 Chairman, NIC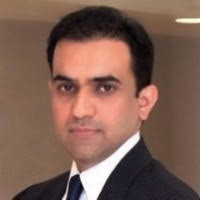 SALEEM AHMAD
Saleem Ahmad is Chairman of the Advisory Board at National Incubation Center Lahore and Quetta. He is Co-Founder and Partner at 47 Ventures, first international venture capital firm that started investing in Pakistani tech ventures in 2015, and a Director on various boards including American Pakistan Foundation, Organization of Pakistani Entrepreneurs (OPEN Tri-State) and Senfina Investments Limited.
Saleem is a seasoned investor with a track-record of success across multiple geographies, industries, capital structure and liquidity spectrum.  His 25-year, $250 billion investment and advisory experience includes leadership and portfolio management roles within private equity, special situations and hedge funds anchored by Highbridge (JPMorgan), Tristan and Morgan Stanley in New York and London.  His banking experience includes mergers and acquisitions, restructurings and financings in developed, frontier and emerging markets in real estate, infrastructure, technology, telecom, energy and financial services at Morgan Stanley, Credit Suisse and Citi in New York, Hong Kong and Pakistan.  He has significant investment experience in technology, digital infrastructure and real estate sectors.
Saleem earned postgraduate degrees from Wharton UPENN (MBA, Finance & Entrepreneurial Management), where he was member of the Executive Council; London School of Economics (MSc, Accounting & Finance), where he was a Britannia Chevening Scholar and a member of the Court of Governors; and LUMS, where he was recipient of Vice Chancellor's Achievement Award.
Saleem is passionate about entrepreneurship, microfinance, female empowerment, healthcare, literacy and skills development in Pakistan.  He has keen interest in foreign policy and economic diplomacy having served as a Corporate Leader to the Council on Foreign Relations in New York.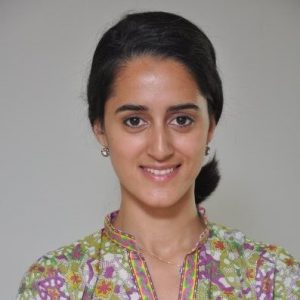 Founder & CEO, Ghonsla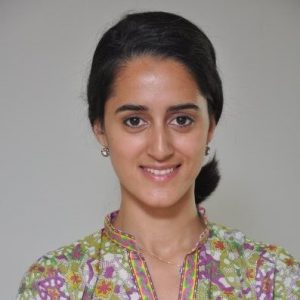 ZEHRA HYDER ALI
Zehra Hyder Ali leads one of the strategic platforms at Borealis, the 2nd largest polyolefin company in Europe, with an aim to be at the forefront of plastic recycling in Europe.  She focuses on value chain partnerships and new business models to drive circularity with an end goal of plastic neutrality.
Zehra is passionate about circular economy, sustainable materials and energy efficiency.  She founded and led Ghonsla, a social enterprise that provided sustainable insulation from upcycled paper and plastic waste to households in some of the harshest terrains in Pakistan. She has also designed and co-taught undergraduate and graduate business school courses on Social Entrepreneurship in Pakistan.
Zehra holds an undergraduate degree in Mechanical Engineering and a postgraduate degree in Technology & Policy from MIT and an MBA from IMD.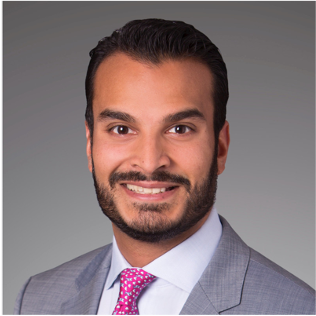 Co-Founder & CEO, Abhi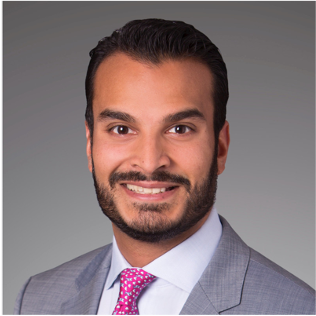 OMAIR ANSARI
Omair Ansari is the Co-Founder and CEO of Abhi, a Y-Combinator affiliated start-up for early wage access and financial wellness.
Omair has investment and research experience across frontier and emerging markets.  He has worked as a Portfolio Manager at Morgan Stanley's consumer and financial technology focused funds.  Prior experience includes Renaissance Capital, Arqaam, and Marshall Wace
Omair received a BCom degree from McMaster University.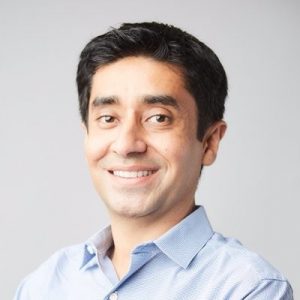 Founder & Managing Partner, Indus Valley Capital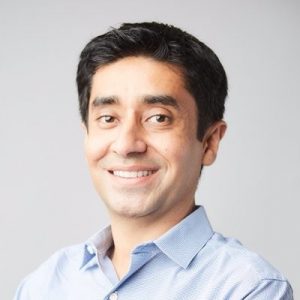 AATIF AWAN
Aatif Awan is Founder and Managing Partner of Indus Valley Capital, a Pakistan-focused early stage VC fund. He led the first investment round for Atoms, Airlift, AimFit and Bazaar and is a Board Director for all of them. Aatif is also a member of First Round Capital's Angel Track and OnDeck's Angel Fellowship.
Previously, he Aatif was VP Growth & International at LinkedIn and built the team that grew the network by half a billion members. Aatif also led the product integrations between LinkedIn and Microsoft after the $26B acquisition.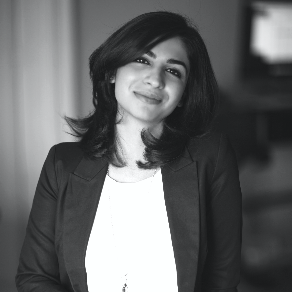 Founder & CEO, Popinjay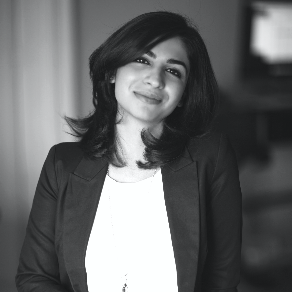 SABA GUL
Saba Gul is an MIT-educated engineer turned entrepreneur. Most recently, she was Director of Product at VentureDive, a technology studio in Karachi. Previously Saba was the Founder & CEO of Popinjay, an ethical e-commerce retailer with a supply chain spanning Pakistan, Vietnam and China.
Saba is an advisor to several startups, and an Investment Committee Member of i2i Ventures, a seed fund for early-stage Pakistani enterprises. She has lived and worked across the world – from Silicon Valley to France, Sri Lanka and Ethiopia, and brings her global experience to her work. Saba was raised in Lahore, Pakistan and holds Bachelors and Masters degrees in Computer Science and Artificial Intelligence from MIT.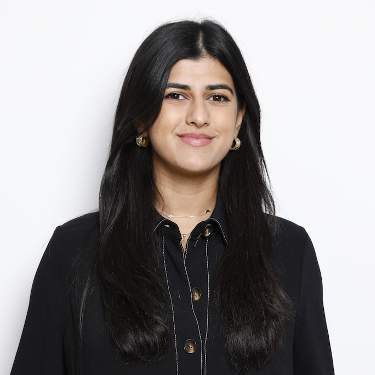 Principal, Global Ventures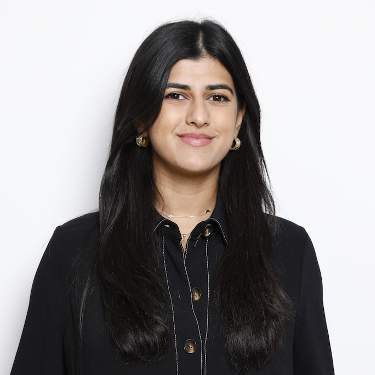 SACHA HAIDER
Sacha Haider is a Principal at Global Ventures, a leading MENA-focused venture capitan fund based in Dubai.
Sacha has five years of investment experience across emerging markets including MENA, Sub-Saharan Africa, Latin America and Asia.  She was an Associate at Colony Capital  in Mexico and worked at Abraaj Group's Sub-Saharan Africa fund based in Kenya.  She started her career at L Catterton in Singapore as part of its value acceleration team.
Sacha received a BA in History and Politics from the University of Warwick and is fluent in Spanish and Urdu.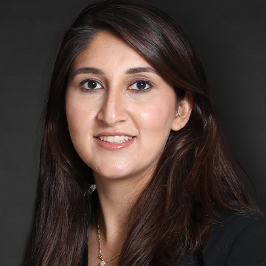 Founder, Overjet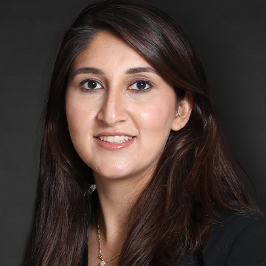 WARDAH INAM
Dr. Wardah Inam is the founder of Overjet, the leading provider of AI technology for the dental industry to help improve patient care; the company has recently closed a $27MM round in seed funding.
She has corporate experience in GE and Apple and is the recipient of the MIT Graduate Women of Excellence Award. Previously Dr. Inam was a Postdoctoral Fellow at MIT Computer Science and Artificial Intelligence Lab where she worked on remote biomedical sensing using machine learning on wireless signals.
She received a PhD from MIT, where she developed AI-powered microgrid technology. This work received widespread recognition including National Geographic covering it as a breakthrough that could transform the way we power the world. She also holds postgraduate degrees in Electrical Engineering and Computer Science from MIT, and an undergraduate degree in Autonomous Robotics from GIK.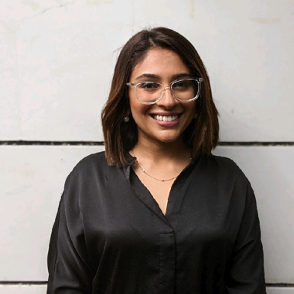 Founder & CEO, Oraan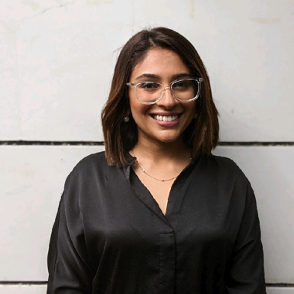 HALIMA IQBAL
Halima Iqbal is the founder and CEO of Oraan, a collaborative platform for group savings for women, which has recently raised $3MM in funding.
Previously, Halima worked in investment banking at TD Securities and then moved on to consult for North American banks on Fintech products. She is also a certified chef and founded Mealsurfers, a food-tech start-up, in Toronto before moving back to Pakistan. Her work revolves around acquiring and leveraging data for product innovation to re-build relationships people have with money using technology.
Halima received a BA in Legal Studies and Financial Regulation from the University of Waterloo.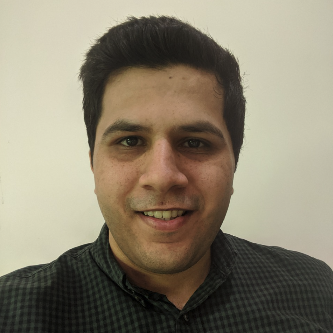 Founder & CEO, Healthwire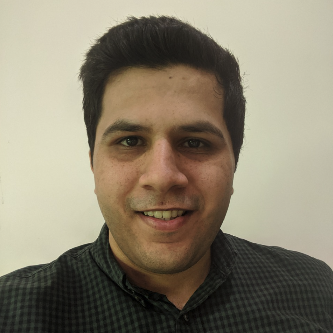 HAMZA IQBAL
Hamza Iqbal is the Founder & CEO of Healthwire, a health-tech startup focused on aggregating all stakeholders of the healthcare ecosystem on its platform and providing a seamless digital healthcare experience to patients.
Healthwire is a graduate of NIC LUMS (formerly LCE) and has raised $700,000 from 47 Ventures, a Pakistan focused venture capital fund.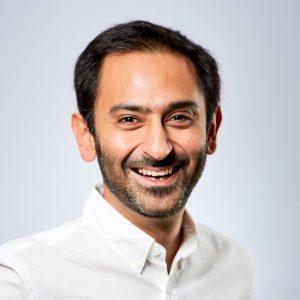 Former Managing Director, Careem Pakistan & Careem Pay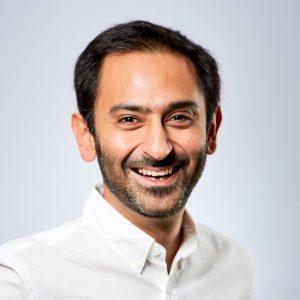 JUNAID IQBAL
Junaid Iqbal is former Managing Director of Careem Pakistan and Careem Pay.  He's an investor and partner at Mentors Fund, and Chairman of Salt Arts, a music, art and entertainment agency.  Previously, her served as CEO of Elixir Securities.
With a background in economics and financial leadership, Junaid is a results-oriented, entrepreneurial and people-focused senior management professional with a consistently strong record of accomplishment in leading turnaround and growth strategies.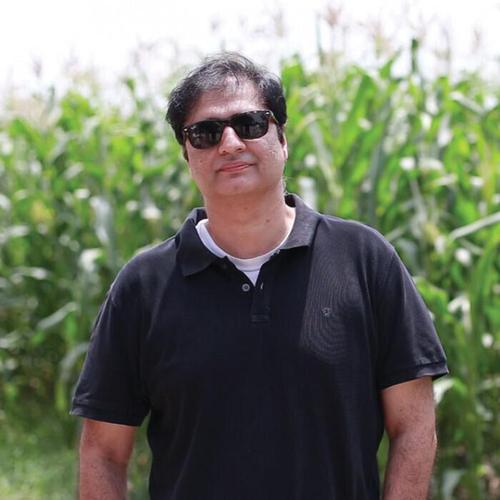 CEO, Ricult Inc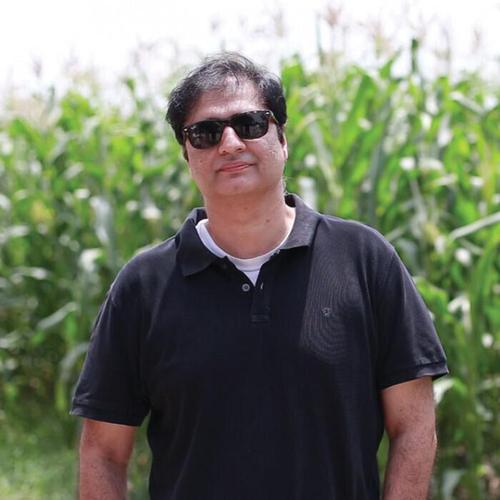 USMAN JAVAID
Usman Javaid is Co-Founder and CEO of Ricult Inc, a US based, award winning, fintech and agtech company that uses data analytics to help smallholder farmers work their way out of poverty in developing countries. Currently, Ricult operates in Thailand and Pakistan.
Usman has extensive corporate experience in Pakistan with Engro, Nestle and Telenor, where he was part of the team that launched EasyPaisa.
Usman graduated with an engineering degree from NUST, an MBA from LUMS and an MBA in Innovation and Global Leadership from Massachusetts Institute of Technology.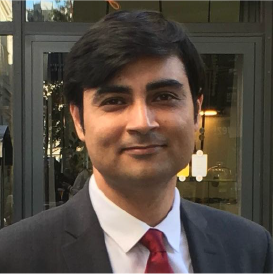 Founder, 5Rivers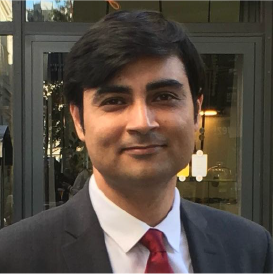 SALMAN KHALID
Salman Khalid is the founder of 5Rivers, an angel investors syndicate for Pakistan, and a Director in the M&A team of BNP Paribas covering Middle East and Africa region based in Dubai where he leads the consumer, retail, healthcare and tech advisory platforms.
Salman is an emerging markets investments professional with several years of experience in senior roles in M&A, Private Equity and Venture Capital. He is on the global advisory board of Emerging Health International (an EM focussed healthcare platform), board of OPEN MENA and President of the Georgetown University Alumni association for the UAE.
Salman was a Fulbright Scholar at Georgetown University where he earned an MPP degree.  He received his MBA with Distinction from LUMS  and an undergraduate degree in Electrical Engineering from UET Lahore.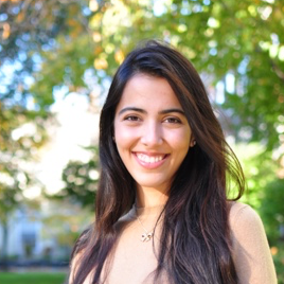 General Partner, Charles River Ventures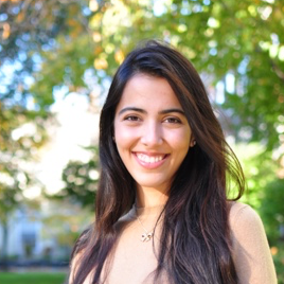 ANNA KHAN
Anna Khan is a General Partner at Charles River Ventures (CRV), one of the oldest venture capital firms in the US, where she focuses on enterprise software and developer tools.  She has invested in several fast-growing startups like Storyboard, Workstream, Cord, Figure, and Tribe.
Prior to CRV, Anna worked at Bessemer Venture Partners investing across the software ecosystem. She was named as Forbes 30 under 30 and has authored industry-leading papers on the cloud ecosystem, namely the State of the Cloud, which reached over 100k people.
Anna received her MBA with Distinction from Harvard Business School where she was an Arthur Rock Fellow and a World Economic Forum Global Shaper.  She graduated with Honors from Stanford University where she was elected to the Cap & Gown Academic Honor Society and was President of the largest undergraduate women's organisation on campus, Stanford Women in Business.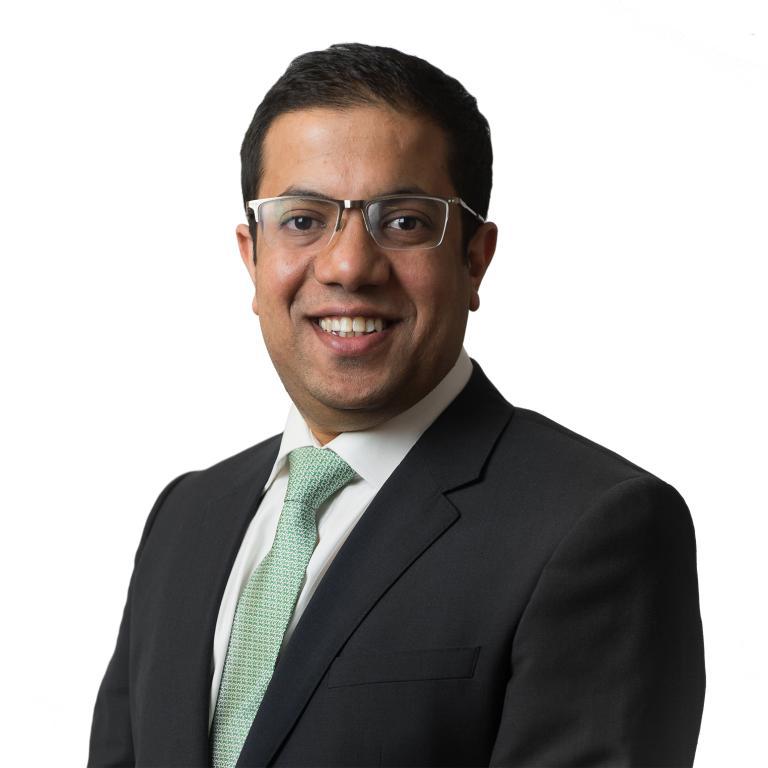 Chairman, KASB Securities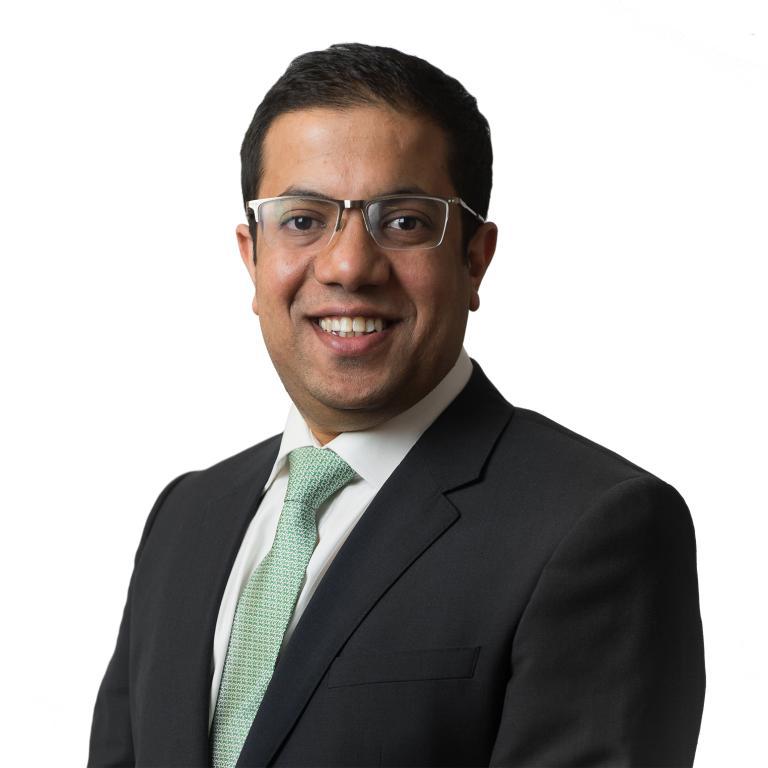 ALI FARID KHAWAJA
Ali Farid Khwaja is Chairman of KASB Securities, and CEO of Oxford Frontier Capital based in London.
Previously, Ali was CFO and Board Director of SafeCharge Group, a global FinTech company listed on London Stock Exchange (acquired by Nuvei from Canada).  He brings more than 17 years of experience in equity research and investment, starting his career as a top-ranked technology sector analyst in Europe at Berenberg and UBS.  He was also a Partner at Autonomous Research (now a part of Alliance Bernstein).
As a Rhodes Scholar, Ali graduated with a degree in Financial Economics from the University of Oxford-Said Business School, and an undergraduate degree in Economics and Computer Science from LUMS.
Ali is patron of the British Pakistan Foundation.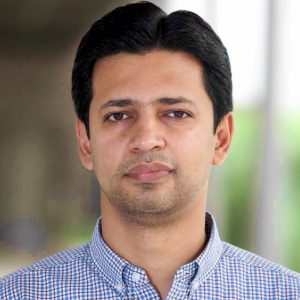 Chairman, P@SHA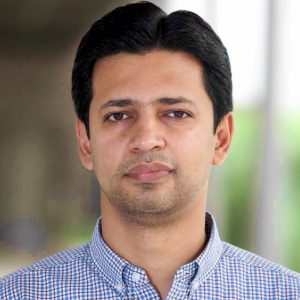 BADAR KHUSHNOOD
Badar Khushnood is Chairman of Pakistan Software Houses Association (P@SHA) and Co-Founder of Fishry.com, a B2C and DTC e-commerce platform empowering businesses and artisans across Pakistan.  He also co-founded Bramerz, a leading full-service digital media and marketing company.  He was the first domestic consultant to global technology companies including Google, Facebook and Twitter, and prior to that worked at SMEDA, ASUSTeK and Nishat Textiles.
Badar serves as an Executive-in-Residence (EIR) at LUMS where he is helping curate the MS in Technology Management and Entrepreneurship programme.  He's a board member and mentor to several start-ups and incubation platforms across Pakistan.  As Chairman of P@SHA, he is leading the private sector narrative at the National E-commerce Council.
Badar earned his Masters in Economics and Management from the Lahore School of Economics.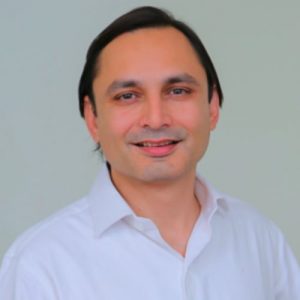 Founder, Bykea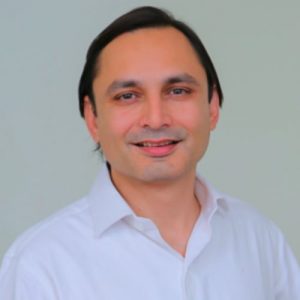 MUNEEB MAAYR
Muneeb Maayr is Founder at Bykea, the largest network of motorbikes serving on-demand transport, logistics and payment services in Pakistan. Muneeb graduated from the University of Virginia to work in investment banking at Bear Stearns in New York City right after college. He then led a 600 person back office for SNL Financial in Islamabad, a business acquired by Standard & Poors.
Prior to Bykea, Muneeb was Co-Founder and CEO at Daraz.pk, Pakistan's leading ecommerce platform, acquired by Alibaba Group.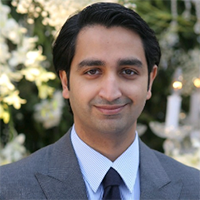 Founder & General Partner, Fatima Gobi Ventures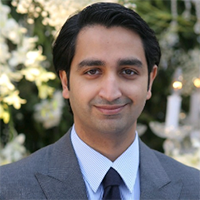 ALI MUKHTAR
Ali Mukhtar is the founder and CEO of Fatima ventures and General Partner at Fatima Gobi Ventures (FGV), a technology venture fund co-managed by Fatima Ventures and China head quartered Gobi Partners.
Under Ali's leadership FGV has already invested in high growth companies including Airlift, Tajir and Sasta Ticket and will continue to support the most promising tech entrepreneurs in the country.
Ali also serves as a Director at Fatima Group, one of Pakistan's leading conglomerates, where he advises the group on strategy and investments.
Ali is a member of various global organisations including The Owners Forum and is a graduate of UPENN.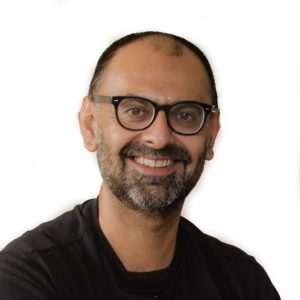 Co-Founder & CEO, Finja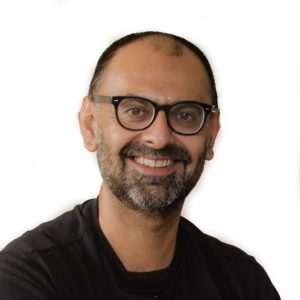 QASIF SHAHID
Qasif Shahid is CEO and Co-Founder of Finja, a fintech start-up with a mission to transform how people relate to money and make payments.
Qasif has over 25 years of multi country experience in building, managing and growing digital financial services, products and businesses.  He also founded FinSurgents; a financial services startup consultancy, which specializes in re-tooling analogue business cases to digital.
Qasif previously served as head of digital banking for MCB, one of the largest banks in Pakistan and earlier on, as head of marketing and digital channels for ABN AMRO bank Singapore. Before joining MCB, Qasif worked at Standard Chartered Pakistan as head of digital banking.
CEO, AimFit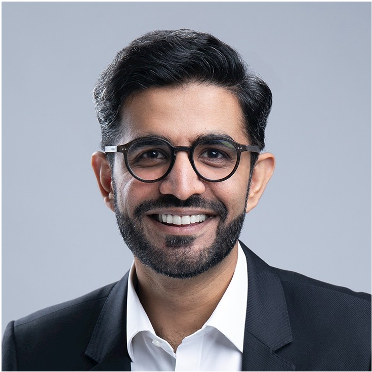 Founder & CEO, Sarmayacar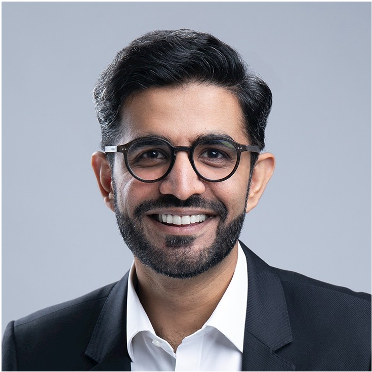 RABEEL WARRAICH
Rabeel Warraich is the Founder & CEO of Sarmayacar, a leading venture capital fund in Pakistan.
Previously, Rabeel was a Vice President in the Private Equity division of GIC, a sovereign wealth fund established by the Government of Singapore where he invested in technology, healthcare, energy, financial and business services sectors.  Prior to that he was an M&A banker with Morgan Stanley based in London.
Rabeel received his undergraduate PPE degree from University of Oxford and Economics and Management Science from MIT.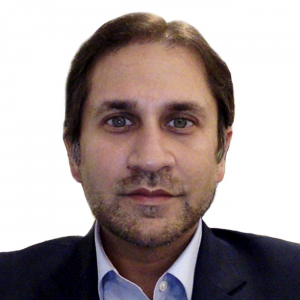 FAISAL AFTAB
Co-Founder & Managing Partner, Zayn Capital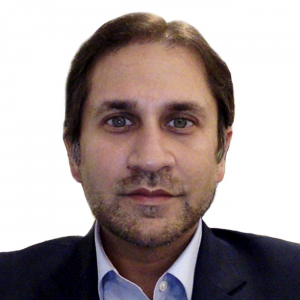 FAISAL AFTAB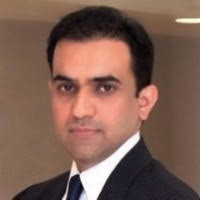 SALEEM AHMAD
Chairman, NIC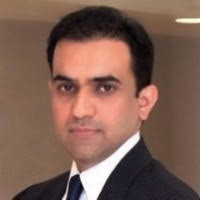 SALEEM AHMAD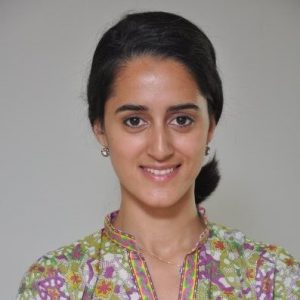 ZEHRA HYDER ALI
Founder & CEO, Ghonsla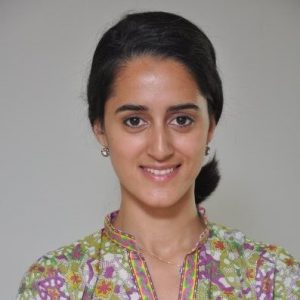 ZEHRA HYDER ALI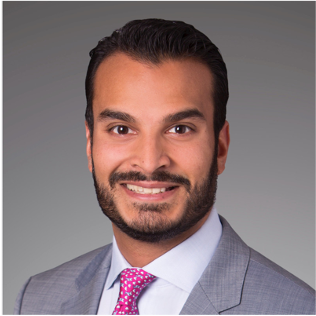 OMAIR ANSARI
Co-Founder & CEO, Abhi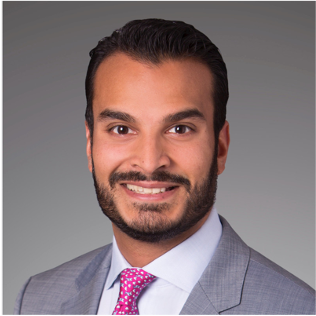 OMAIR ANSARI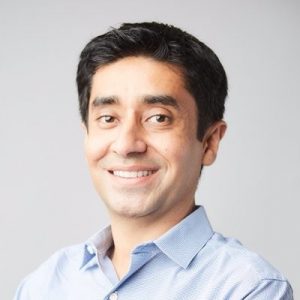 AATIF AWAN
Founder & Managing Partner, Indus Valley Capital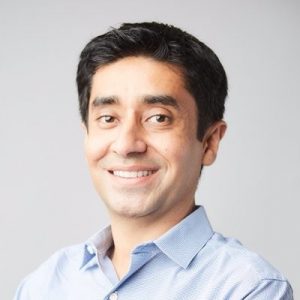 AATIF AWAN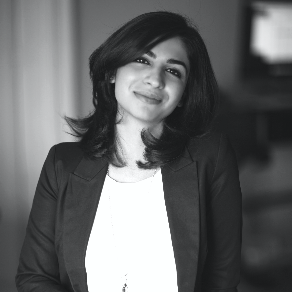 SABA GUL
Founder & CEO, Popinjay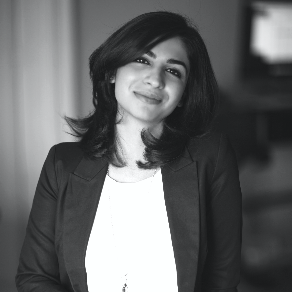 SABA GUL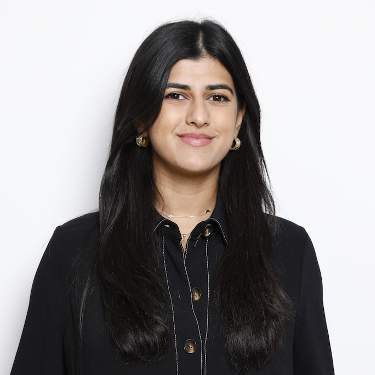 SACHA HAIDER
Principal, Global Ventures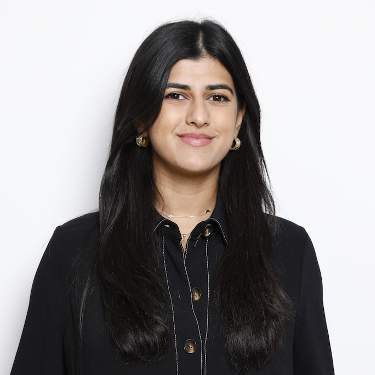 SACHA HAIDER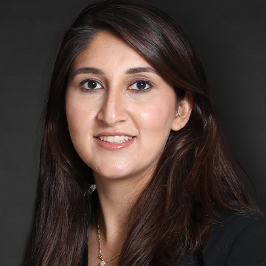 WARDAH INAM
Founder, Overjet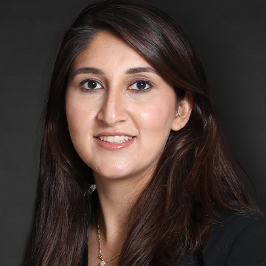 WARDAH INAM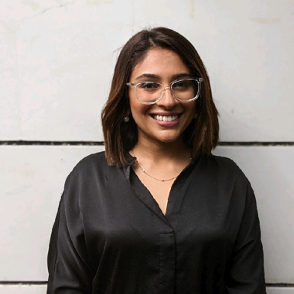 HALIMA IQBAL
Founder & CEO, Oraan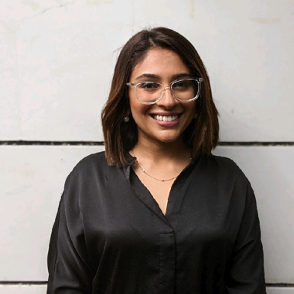 HALIMA IQBAL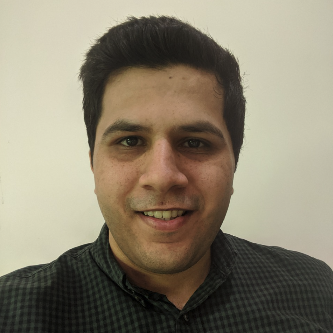 HAMZA IQBAL
Founder & CEO, Healthwire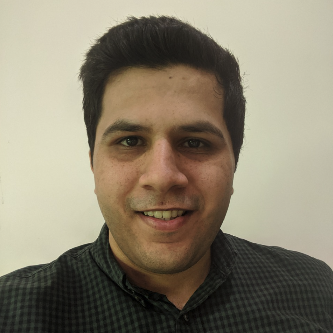 HAMZA IQBAL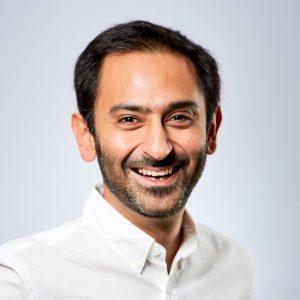 JUNAID IQBAL
Former Managing Director, Careem Pakistan & Careem Pay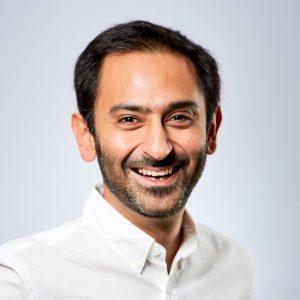 JUNAID IQBAL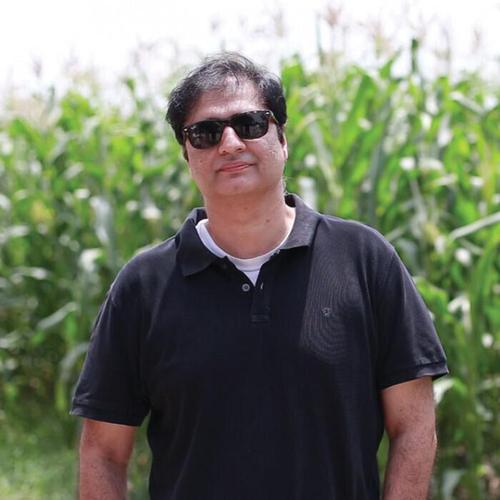 USMAN JAVAID
CEO, Ricult Inc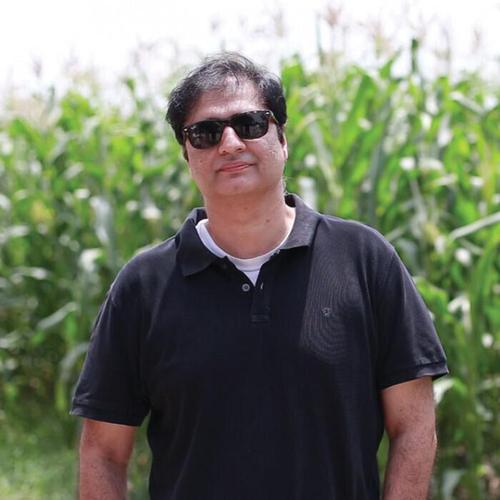 USMAN JAVAID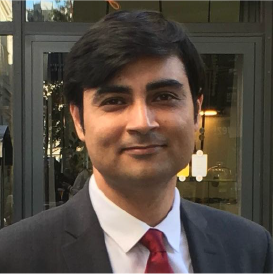 SALMAN KHALID
Founder, 5Rivers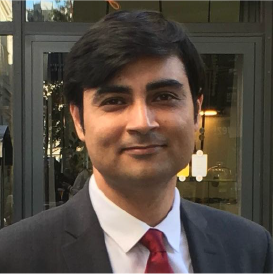 SALMAN KHALID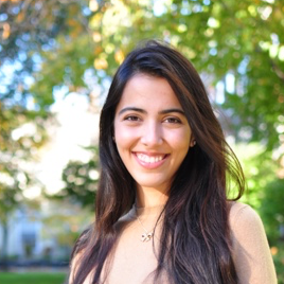 ANNA KHAN
General Partner, Charles River Ventures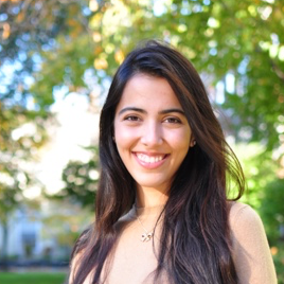 ANNA KHAN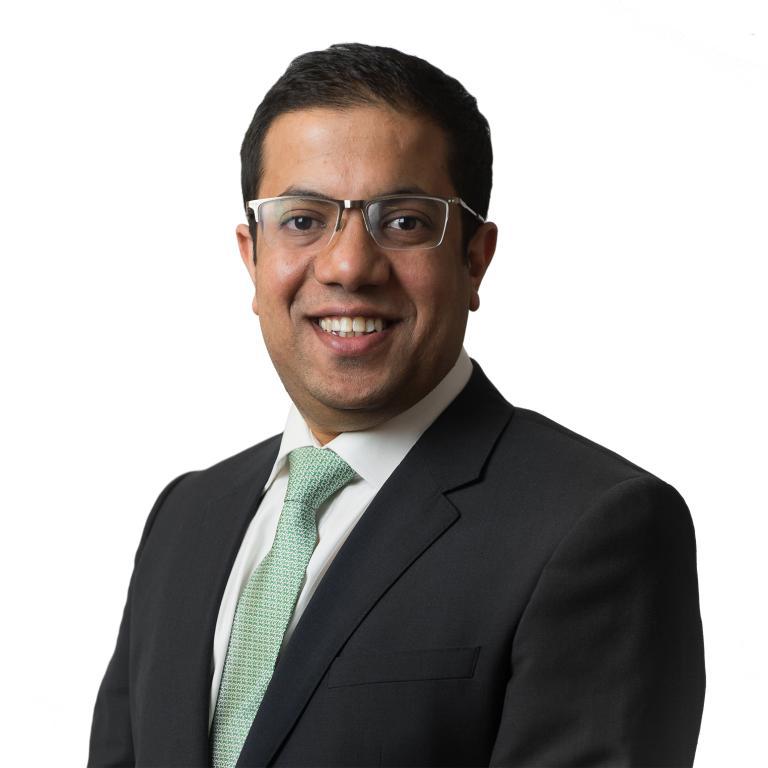 ALI FARID KHAWAJA
Chairman, KASB Securities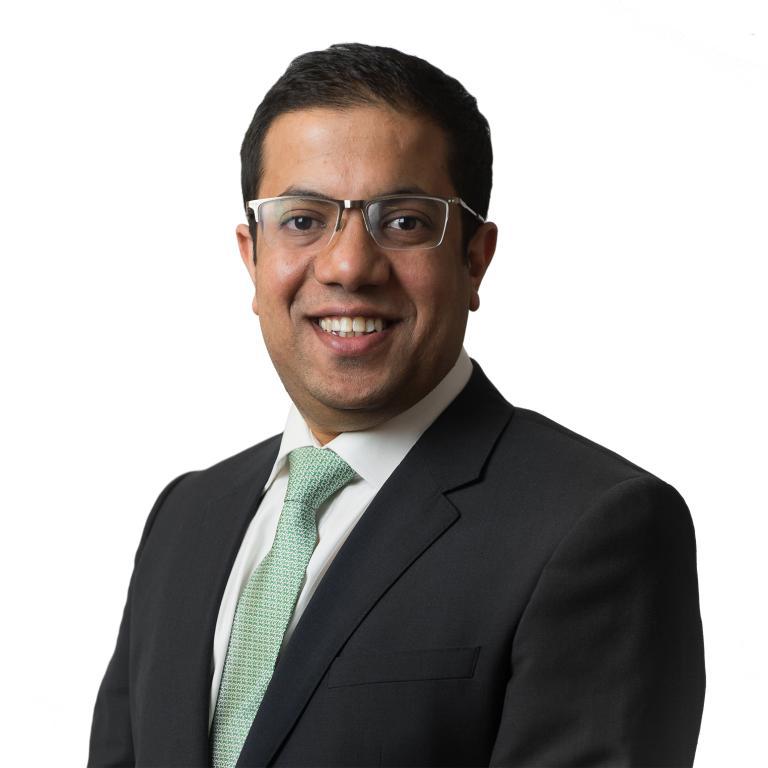 ALI FARID KHAWAJA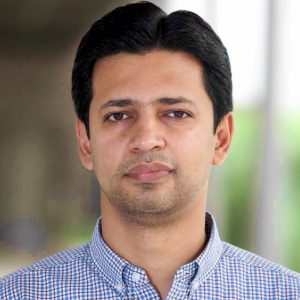 BADAR KHUSHNOOD
Chairman, P@SHA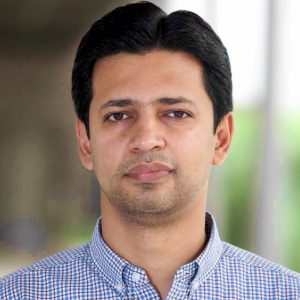 BADAR KHUSHNOOD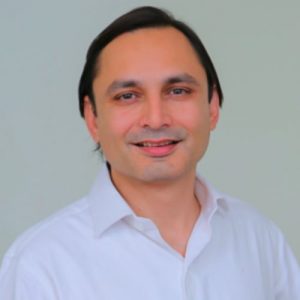 MUNEEB MAAYR
Founder, Bykea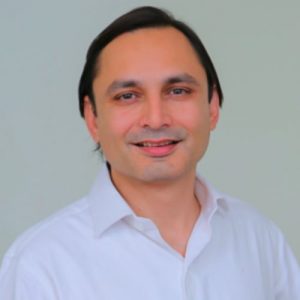 MUNEEB MAAYR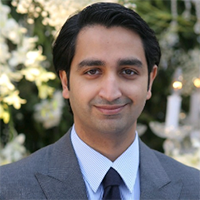 ALI MUKHTAR
Founder & General Partner, Fatima Gobi Ventures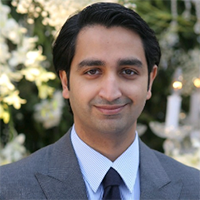 ALI MUKHTAR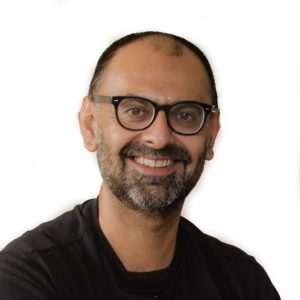 QASIF SHAHID
Co-Founder & CEO, Finja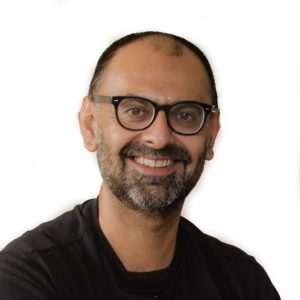 QASIF SHAHID
MAHLAQA SHAUKAT
CEO, AimFit
MAHLAQA SHAUKAT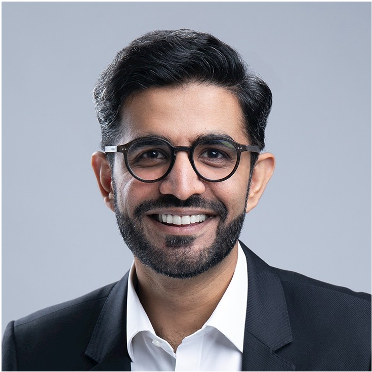 RABEEL WARRAICH
Founder & CEO, Sarmayacar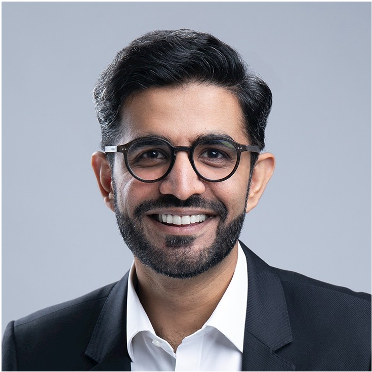 RABEEL WARRAICH