Faculty
Learn from the best teachers in Pakistan's academia and interact with some of the top minds in the country.
Every professor designs and delivers courses relevant to their skills and experiences, while customising lessons to the start-ups' needs. Case-based studies and bespoke workshops ensure real-world learning.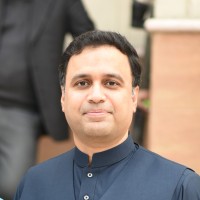 Dr Syed Kumail
Abbas Rizvi
Entrepreneurial Finance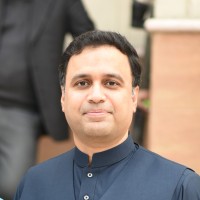 Dr Syed Kumail Abbas Rizvi
Dr Syed Kumail Abbas Rizvi is currently an Associate Professor at the Suleman Dawood School of Business at LUMS, and is also serving as the Director of the MS Financial Management program, as well as the Accreditation and Quality Enhancement office. Previously, he has taught Finance at the Lahore School of Economics and has served as the Head of Risk Management and and as ALM and Risk Management Specialist as different consulting firms. Dr Kumail's areas of specialization include Monetary Management, Risk Management and Equity Valuation. He is a CFA Charterholder and has completed his Master's and PhD from the University of Paris I: Panthéon-Sorbonne.
Entrepreneurial Finance
Hashim Ali
Hashim Ali currently teaches his signature Fintech course at the Lahore University of Management Sciences and is also the co-founder of Muawin – a startup that aims financial empowerment by giving credit access to micro entrepreneurs and creating income opportunities for them. Mr. Ali has has 6 plus years of experience in the Fintech ecosystem and has pioneered several credit products, with an Master's degree in Finance and Financial Management Services from George Washington University under his belt.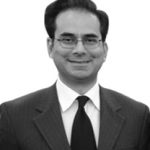 Law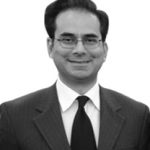 Rai Saleh Azam
Rai Saleh Azam is the founding partner of Azam and Rai Advocates and Legal Consultants, a leading Pakistani law firm recommended by Chambers Global, Chambers Asia-Pacific and the Asia Pacific Legal 500. He is also an adjunct faculty member of University of Management and Technology and Punjab Law College where he teaches undergraduate and graduate students.
Mr. Azam specializes in many different areas of law including banking law, corporate and commercial law, contract law, labour laws, arbitration and dispute resolution, energy, telecommunication, real estate, international trade, investment (foreign and domestic), media, and intellectual property law. 
Mr. Azam advises on the investment climate and regulatory framework in all major investment sectors of Pakistan and domestic and cross-border company formations, corporate restructuring, M&A, joint ventures, commercial transactions, registration and licensing, negotiation and drafting of contracts and legal aspects of corporate and commercial strategies.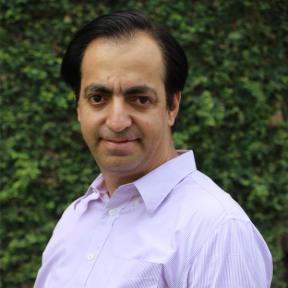 Entrepreneurial Finance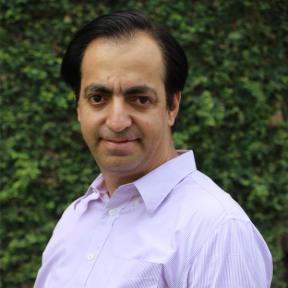 Dr Omair Haroon
Dr Omair Haroon is an Assistant Professor at LUMS and also a faculty member at the Rausing Executive Development Center (REDC) where he has led several trainings centred around delivering essential concepts for financial analysis, interpreting financial statements and understanding financial implications.  Dr Haroon holds a PhD in Accounting from The Hong Kong Polytechnic University. He is also a certified Chartered Accountant from the Institute of Chartered Accountants of Pakistan.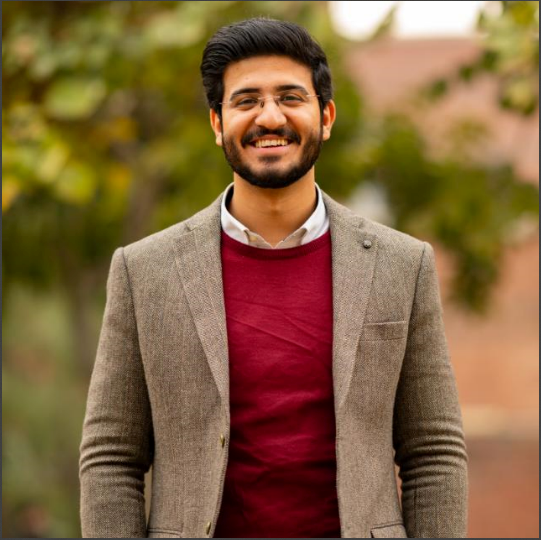 Entrepreneurial Finance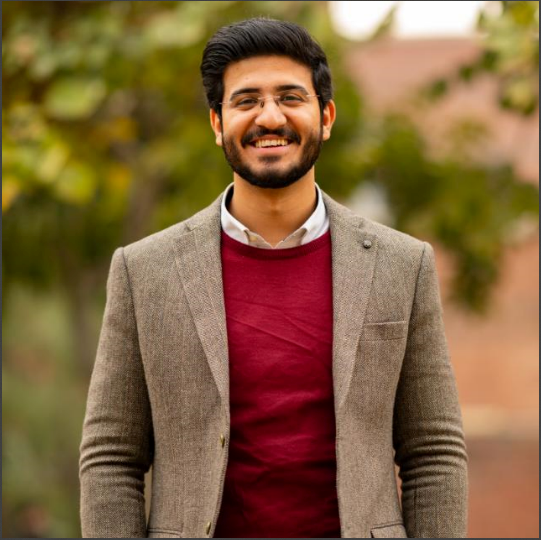 Shershah Hassan
Shershah Hassan is currently leading the team at KalPay, Pakistan's leading Shariah Aligned consumer financing platform. KalPay aims to financially include the underbanked and the unbanked segment in the country by innovating and changing traditional financial products. In the span of 2 years, Shershah was able to build a team of more than 20 individuals and grow his startup from ideation to seed stage. He has previously founded e-commerce and digital solutions start-ups with added experience in commercial banking and digital marketing. Shershah is a LUMS graduate with a degree in Accounting and Finance.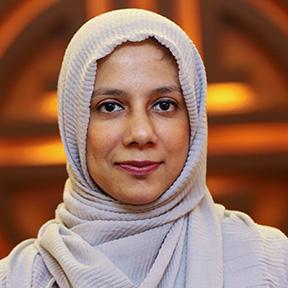 Strategy and Business Modeling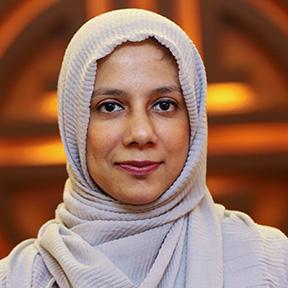 Mahira Ilyas
Mahira Ilyas is a Teaching Fellow and the Program Director of Undergratuate studies at the Suleman Dawood School of Business (SDSB) at LUMS. Prior to LUMS, she has seven years of teaching experience as lecturer at Imam Abdulrahman Bin Faisal University, in Dammam Saudi Arabia. She has taught in the areas of e-business strategy, management, computer and problem solving, brand management and professional responsibility. Prior to teaching, she also worked briefly as Product Manager for an internet marketing company in Lahore. Ms Ilyas completed her B.Sc. in Computer Science and her MBA with a concentration in Marketing and Strategy from LUMS. Her interests lie in the areas of marketing, strategy, digital business, and entrepreneurship.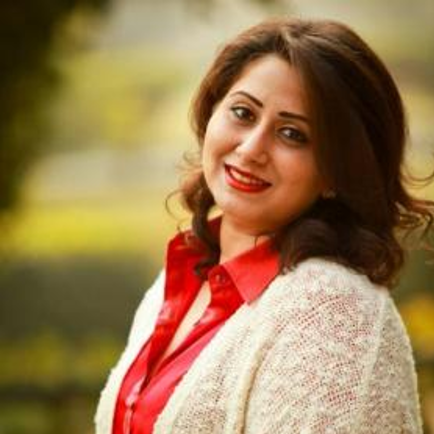 Pitch Preparation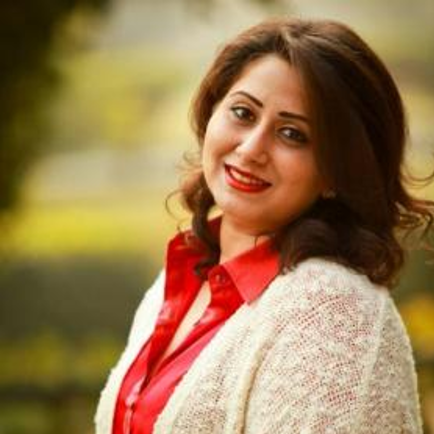 Dr. Aamna Khalid
Dr. Aamna Khalid is an Assistant Professor at LUMS and for over 20 years has designed & delivered workshops and courses in professional and leadership communication, assisting professionals to set themselves apart through refining essential skills & pitching themselves as a professional brand.
As an independent consultant she has been associated with the World Bank (regional projects), the British Council, REDC LUMS, the Civil Services Academy and the Federal Bureau of Revenue Pakistan, Beaconhouse National University, Kinnaird College and Sussex University UK. Her interactive trainings are result-oriented, developed after in-depth needs assessments, using unique pedagogical strategies, and customized with key deliverables.
She holds educational qualifications in ELT and Management with a specialization in English for Specific Purposes & Pedagogy in Higher Education and has numerous executive certifications in strategic communication, persuasive rhetoric, & pitching to consumers and investors from the Harvard Business School & MIT Sloan, USA.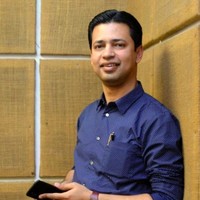 Strategy and Business Modeling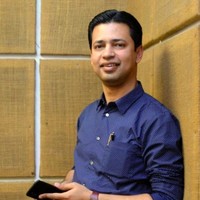 Badar Khushnood
Badar is a co-founder of Fishry.com e-commerce platform and Bramerz digital media & marketing company. Bramerz, including its product ventures, were recently acquired by a Portuguese tech company, S4 Digital, where Badar also serves as the global CMO. For over a decade, Badar consulted for Google, Facebook and Twitter as their 1st person-on-the-ground in Pakistan. He currently also serves as an Executive-in-Residence (EIR) for the MS-TME program at SDSB, LUMS and is a founding board member and mentor at several startup incubators & accelerators including NIC Lahore, Plan9, etc. Badar recently served as the elected Chairman of the Pakistan Software Houses Association (P@SHA). Regionally, Badar was the convenor of the 2022 Asia Pacific ICT Awards (APICTA). Badar brings along more than 20 years of rich and diverse experience having built strong foundations with organizations like SMEDA, ASUSTeK and Nishat Textiles. In his previous life, Badar secured his Master's in Economics & Management from the Lahore School of Economics (LSE).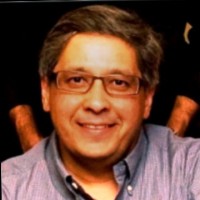 Marketing, Branding and Sales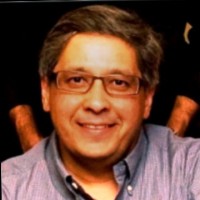 Mansoor Nawaz
Mansoor Nawaz is a seasoned marketing and business professional with two decades of experience. He holds an MBA from Lahore University of Management Sciences and a Certificate in Strategic Marketing Management from Stanford University. His expertise includes marketing strategy, team management, and communications planning. Mansoor has held key positions in notable organizations, such as Director at Meridian Ventures and General Manager of Corporate Communications at Beaconhouse Group. He's known for his work in brand development and corporate communications. Additionally, he has been an Adjunct Faculty Member at LUMS Business School and a guest speaker at marketing events, making him a well-rounded industry expert.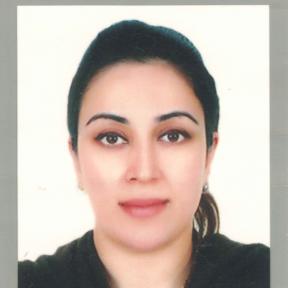 Marketing, Branding and Sales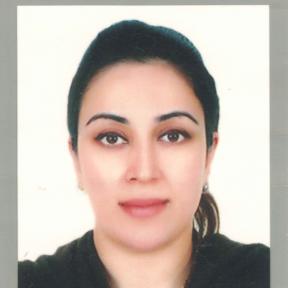 Sarah Pervez
Ms. Sarah Pervez is a Teaching Fellow at Suleman Dawood School of Business (SDSB) and also the Program Director for MS Technology Management & Entrepreneurship degree. She has extensive industry and academic experience teaching and delivering training for Marketing, Branding and Sales programs. She has also worked as a consultant with several local startups and platform businesses. Her areas of research and interest are performance marketing, platform business models and strategic marketing management. She holds an MBA in Marketing from SDSB LUMS.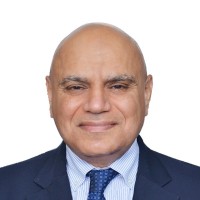 Business Communication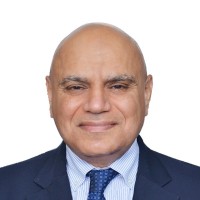 Aatif Rahim
Atif Rahim Khan, SPHR, SHRM-SCP is an Adjunct Faculty Member at the Lahore University of Management Sciences [LUMS], which is a Harvard Business Publishing partner institution. He has a rich teaching, coaching, consulting, mentoring, capacity development, executive education, training design, development, and facilitation experience of over a decade. Mr. Khan has an MBA in International Management from the USA, where he twice served as the Institutional Advancement Chair.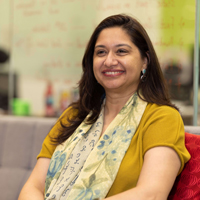 Market Research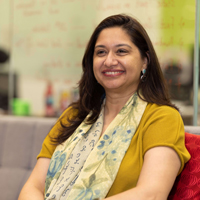 Saima Rana
Saima Rana has been a post-secondary Business Management instructor for over 14 years with specialization in the design industry with a focus on entrepreneurship, marketing and merchandising of textiles, jewelry and fashion. She has been engaged with Pakistan Institute of Fashion Design (PIFD) and Beaconhouse National University (BNU) for over a decade and more recently her alma mater Lahore University of Management Sciences (LUMS). Some of her roles being that of an instructor, juror, thesis supervisor and product developer. Her expertise lies in developing her own course outlines and then executing them with case based teaching. Ms. Rana is an ISW (Instructional Skills Workshop) certified instructor and has also worked on a UNESCO/Kfit project on imparting management skills to Creative and Cultural Industries in Pakistan. She has co-authored case studies in her research role at LUMS prior to her active teaching career and has done an MBA from the Lahore University of Management Sciences.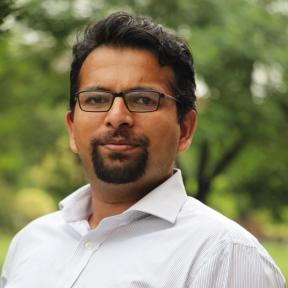 Entrepreneurial Finance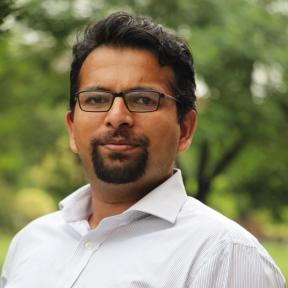 Dr Syed Aun Raza Rizvi
Dr Syed Aun R. Rizvi is an Associate Professor of Finance at LUMS. He is also a faculty member at the Rausing Executive Development Center (REDC) at LUMS where he trains companies with analytical techniques, helping them understand financial markets and their role in raising capital. Dr Rizvi holds a PhD in Islamic Finance from INCEIF, Malaysia.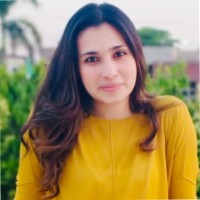 Business Communication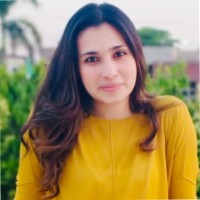 Dr. Shezeen Salim Hemani
Dr. Shezeen Salim Hemani is a Teaching Fellow at the Lahore University of Management Sciences. Her areas of focus are Business Communication, Management and Entrepreneurship. She also conducts capacity building training sessions for working professionals at Rausing Executive Development Centre at LUMS. She has completed her PhD from the University of Glasgow at the Adam Smith Business School, with a focus on Entrepreneurship and leadership and has an MBA degree from LUMS.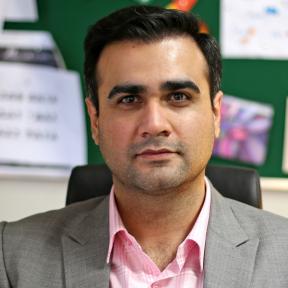 Entrepreneurship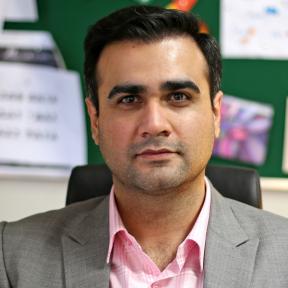 Dr Shehryar Shahid
Dr. Shehryar Shahid is an Assistant Professor of Entrepreneurship at Suleman Dawood School of Business at LUMS and is also a leading member of the Entrepreneurship Working Group at the university. Prior to his appointment at LUMS, he served as the Head of Management and Organisation Division and the Director of Centre for Entrepreneurship and SMEs (CESME) at the University of Central Punjab. He has taught courses like Entrepreneurship, Principles of Management, Business Model Development, Lean Launchpad and SME Management at both undergraduate and postgraduate level. He is also an Editorial Board Member of Journal of Small Business & Entrepreneurship (JSBE) and an Editorial Advisory Board Member of The Lahore Journal of Business (LJB). His research interests lie in the areas of informal entrepreneurship, small business growth and entrepreneurial intentions. Dr. Shahid received his PhD from University of Sheffield and did his MBA from Lahore University of Management Sciences.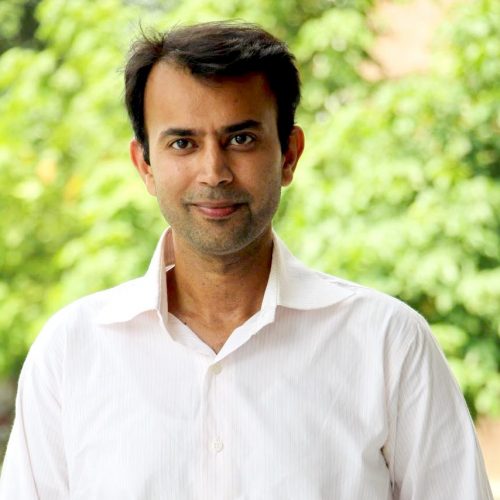 Design Thinking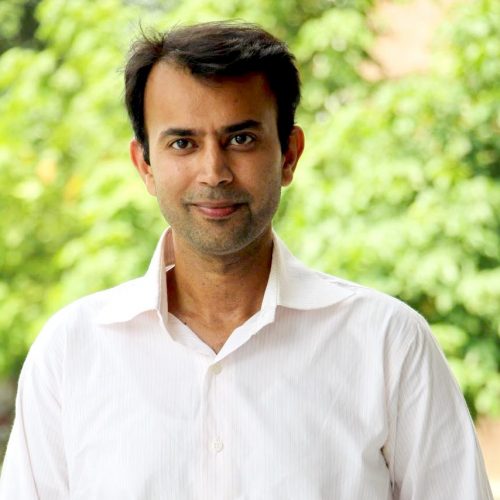 Dr Suleman Shahid
Dr. Suleman Shahid is working as an Assistant Professor in Computer Science where he directs the 'Computer Human Interaction and Social Experience Lab' (CHISEL).  His research interests include assistive technologies (mobile apps and VR/AR systems) to enhance the quality of life of persons with disabilities (e.g. autism, dyslexia, visual impairment) and older adults, educational technologies for children (child-computer interaction), and affective computing. More recently he has become interested in 'information and communication technologies for development' (ICT4D) where he takes a multidisciplinary approach for designing interventions in the areas of education and health. Since 2009, he has been offering consultancy and training services in the areas of design thinking and user experience (UX) design and strategy.
Dr. Shahid received his PhD in human-computer interaction in 2011 from Tilburg University, the Netherlands and PDEng (Professional Doctorate in Engineering) in 2007 in User System Interaction program from Eindhoven University of Technology, the Netherlands.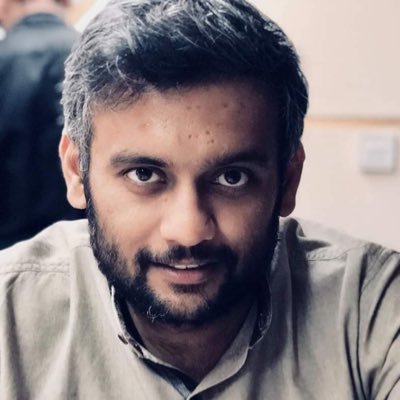 Law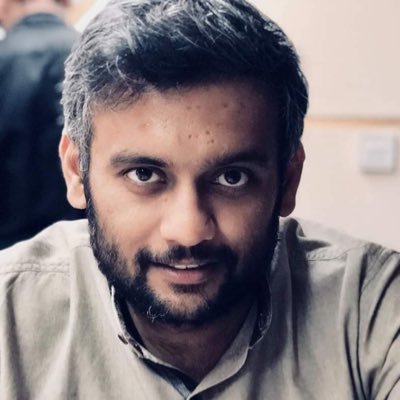 Ahmed Uzair
Barrister Ahmed Uzair is a partner at AUC | LAW. His areas of interest include investment law, technology related challenges and cross-border transactions.
Over the years he has worked with incubators, startups, venture capitalists and angel investors. He has also worked with Securities Regulator of Pakistan (SECP) on startup-focused changes to company law and regulations and assisted the SECP in Equity Crowdfunding Regulations.
He routinely writes and has published papers and articles in The Nation, Pakistan, the Counsel Magazine, Karachi, and Pakistan Law Digest. At Cardiff Law School he chaired the first Welsh Model United Nations Conference on eradication of the AIDS epidemic from third world countries. He is also the co-author of a book, 'Alternative Dispute Resolution Review,' published by Law Business Research, London. He is a fellow at the Continuing Legal Education Initiative of Pakistan which aims to raise the overall standard of the legal profession. He regularly lectures on technology law with an LLB from Cardiff Law School and was called to the Bar by Lincoln's Inn.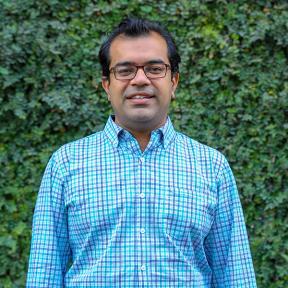 Data Analytics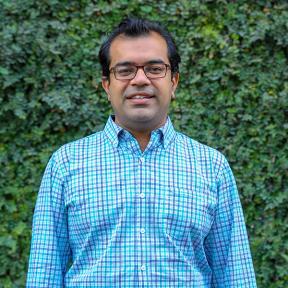 Dr Ussama Yaqub
Dr Ussama Yaqub is an Assistant Professor at LUMS and an experienced professional in the areas of Business Intelligence and Data Warehousing. He consults with businesses on micro-segmentation and leveraging technology to achieve commercial revenue and growth targets. Dr Yaqub holds a PhD in Management Information Systems from Rutgers Business School, New Jersey.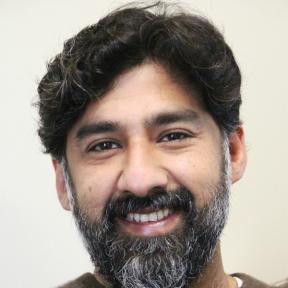 Strategy and Business Modeling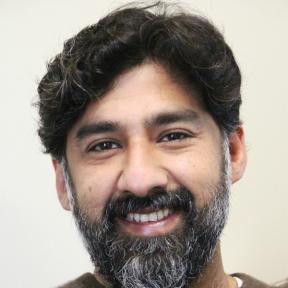 Dr Adnan Zahid
Dr Adnan Zahid is an Assistant Professor at Suleman Dawood School of Business (SDSB), and also an instructor at Rausing Executive Development Center (REDC), LUMS. He has proven expertise in sharpening the marketing skills of executives and helping them identify customer-centric marketing strategies for growth. An entrepreneur himself, Dr Zahid is a founding partner of Johnny & Jugnu, a popular burger joint with three locations across Lahore. Dr Zahid holds a PhD in Marketing from the CASS Business School, City University, UK.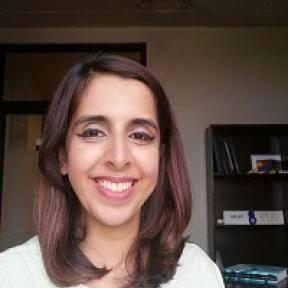 Strategy and Business Modeling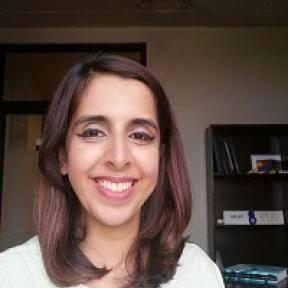 Dr Salma Zaman
Dr Salma Zaman is an Assistant Professor at the Suleman Dawood School of Business (SDSB) at LUMS, who specializes in the field of International Business and Strategy. She has previously taught International Business at Rutgers, the State University of New Jersey and has also served as a consultant with the British Council. Dr Salma completed her Bachelor's in Computer Science as well as her MBA from LUMS and holds a PhD in International Business from the Rutgers Business School.